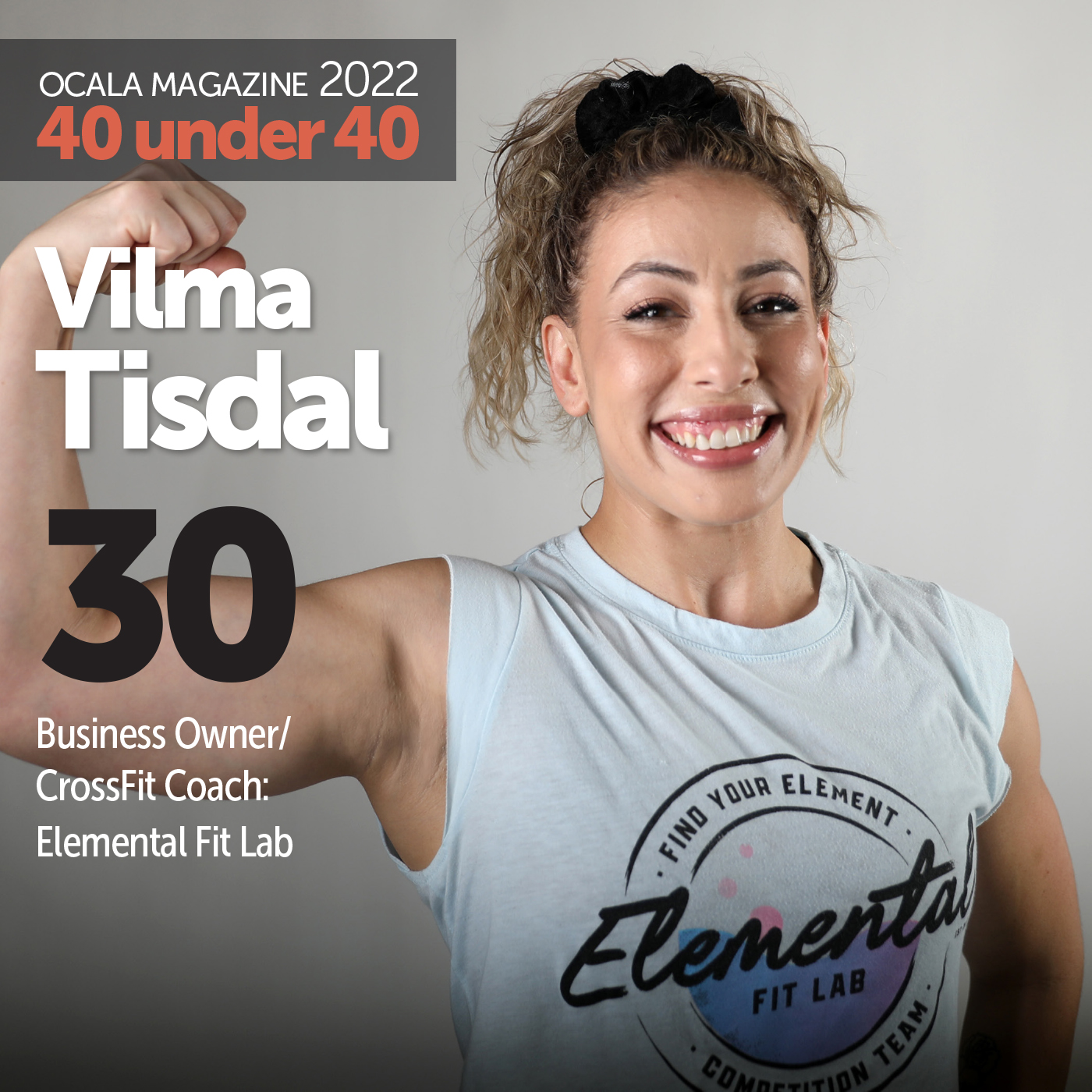 Name: Vilma Tisdal
Age: 30
Occupation: Business owner/CrossFit coach
Workplace: Elemental Fit Lab
When not working I… am working out! Or I am spending time with my husband, friends, family or our three dogs!
What I like about Ocala: Small town vibe with a big heart. I grew up here so it's been really neat to see how much Ocala (and the surrounding areas) has evolved. Our community is so welcoming, loving and supportive….it is just incredible to be a part of! And watching people transform in such a supportive community is the absolute best feeling ever.
Biggest Pet Peeve: When someone is disrespectful or rude.
One word that summarizes my philosophy on life: Service
Superhuman Power: Fly… because traffic and gas are something else these days!
Community Cause near my heart: VOCAL animal rescues. All three of our fur babies were rescued, one was on death row in Arizona, our second was from Marion County Animal shelter, and our third was found running along a major road here in Ocala. All are blessings in our lives and it's sad to think what may have happened if these rescues or good people didn't help.
A guilty pleasure of mine: Murder mysteries/true crime! My go-to is usually podcasts!
Any Person in history for dinner: Hedy Lamarr. She is the epitome of beauty, brains and talent. After watching her American Master's episode on PBS, I was instantly enamored.
Favorite part of my profession: Helping people find health and wellness through fitness. Spanning their physical, social, emotional and spiritual wellbeing. 
If I indulge in something too much it is… Shoes! Even though I usually wear CrossFit shoes, I just can't stop buying heels!