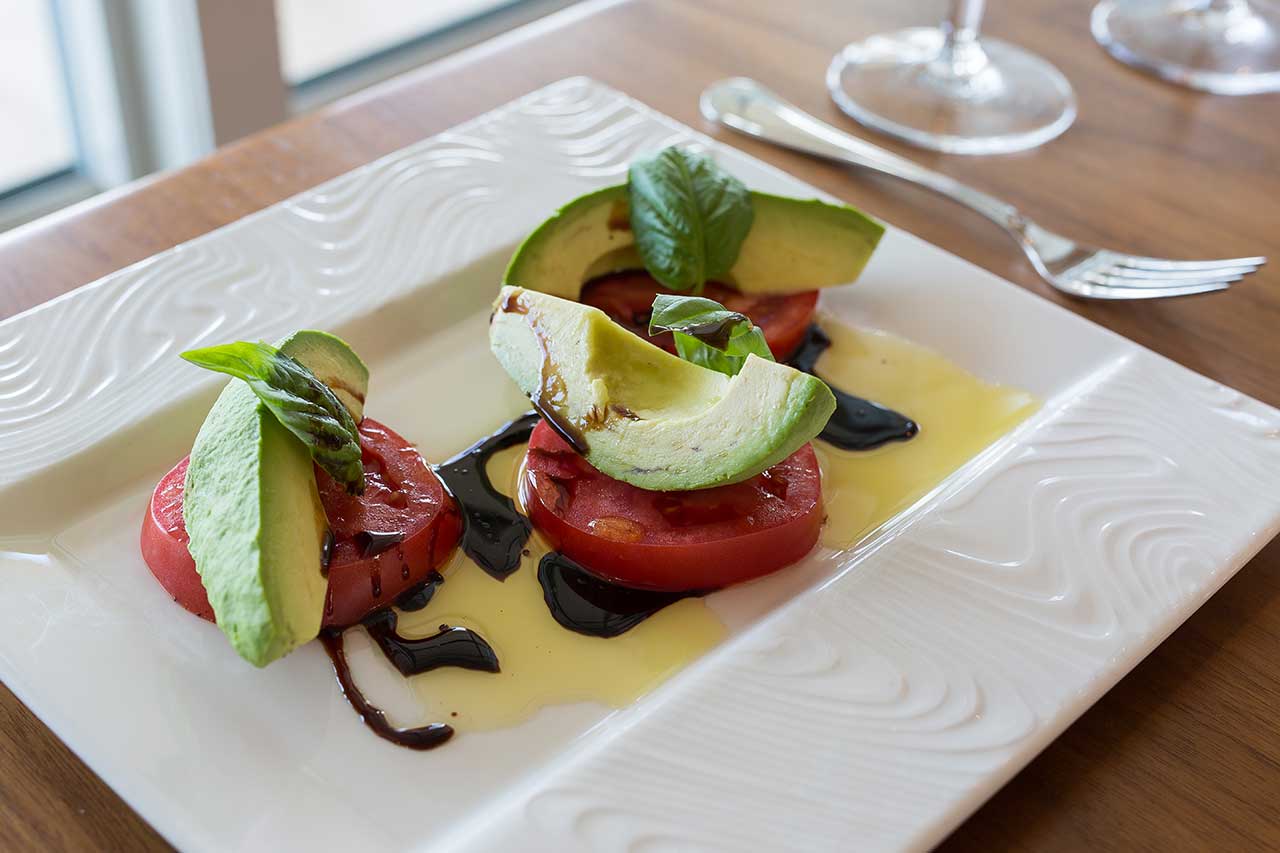 Tomato and Avocado Salad Ingredients:
Tasti-Lee Tomato (found only at Publix)
Organic Avocado
Premium Olive Oil (not extra-virgin)
Imported Balsamic Vinegar
Basil Leaves
Directions
This recipe is all about quality ingredients. For a fresh summer salad, give this recipe a try. Start with Tasti-Lee tomatoes that can be found exclusively at Publix. These are the best for this recipe because they are Florida grown and are the perfect size and have very good flavor. For one salad you will need one tomato and half of an organic Avocado. Begin by slicing your tomato into quarter inch thick slices and slicing your avocado like an apple. Arrange the tomato slices on your plate or dish and then top with the sliced Avocado. Pour about one tablespoon of premium Olive Oil over the top. Try and avoid using extra virgin Olive Oil for this recipe because of the bitterness. Drizzle with Imported Balsamic Vinegar and garnish with organic basil leaves. There doesn't seem to be much to this simple recipe, but the flavors speak for themselves. Enjoy!