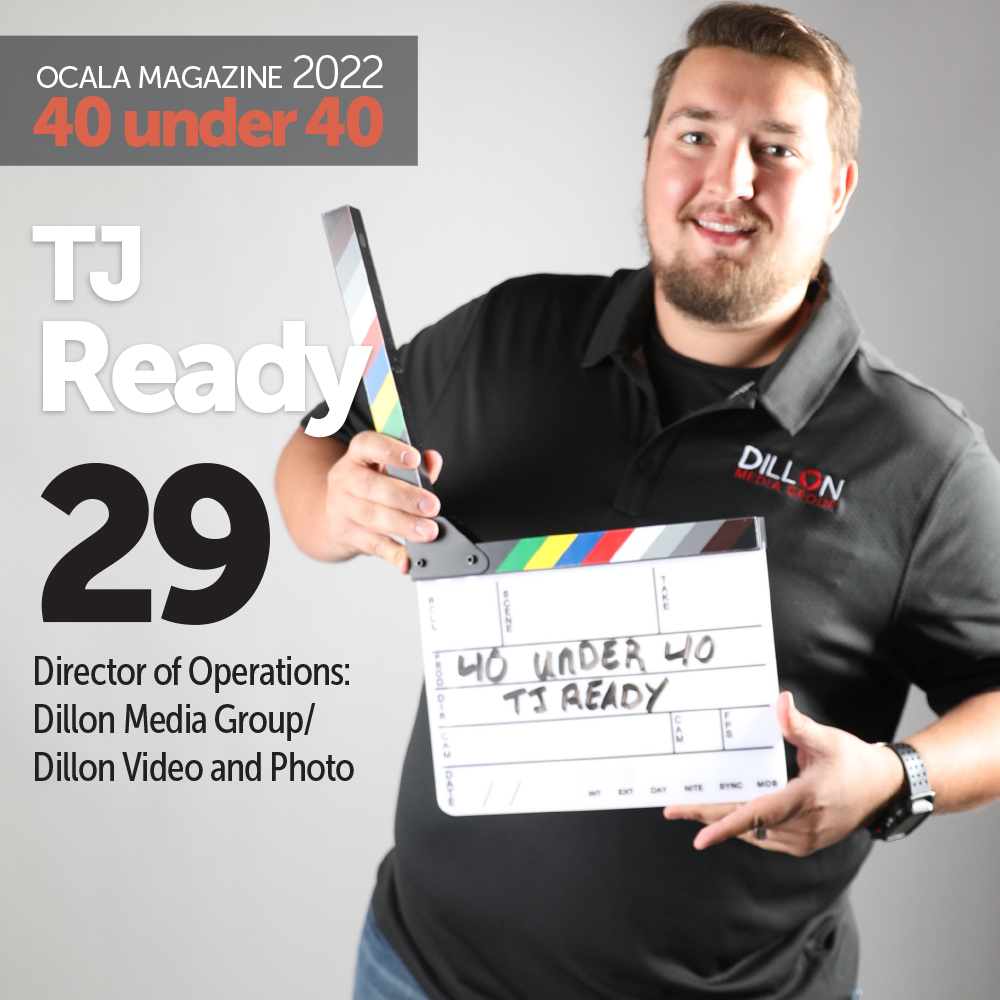 Name: TJ Ready
Age: 29 
Occupation: Director of Operations 
Name of business/workplace: Dillon Media Group/Dillon Video and Photo
When not working, I . . . am spending time with my family. I have two small children so my wife and I enjoy visiting the Disney parks, zoos, Sea World, springs and beaches on the weekends.  
What I like most about living in Ocala: The natural wonders that surround it. From four first magnitude springs, historic horse farms, and the Ocala National Forest there is no other place like it.  
My biggest pet peeve: Running late. Everyone's time is important and running late just once can throw off my whole day.
One word that summarizes my philosophy of life: Create! Create memories, create friendships, create opportunities, create wealth, create success. Life is a blank page; it's up to you to write and create your story. If you don't like what is written, you can always crumple up that page and create a new story. Just never stop creating. 
If you could have a superhuman power, it would be. . .  Waterbending from Avatar. Who wouldn't want to manipulate the elements and breathe under water?
Community cause nearest my heart: The OMCHC Annual Charity Bowling Tournament. 
A guilty pleasure of mine: Craft beers. I do enjoy some nice, overpriced beer in my free time. 
Any person in history I could have a dinner date with, and why: Ramses the Great. I have always been fascinated by the mysteries of ancient Egypt. I would love to hear about the construction of the pyramids and how they built the greatest and most advanced ancient civilization. 
Favorite part of my profession: The variety of our day to day.  We can go from filming thoroughbreds, to shooting car commercials, or med spa videos within the same week. We get the chance to learn a lot about a bunch of different industries. 
If there is one thing I indulge too much in, that would be . . . Social media