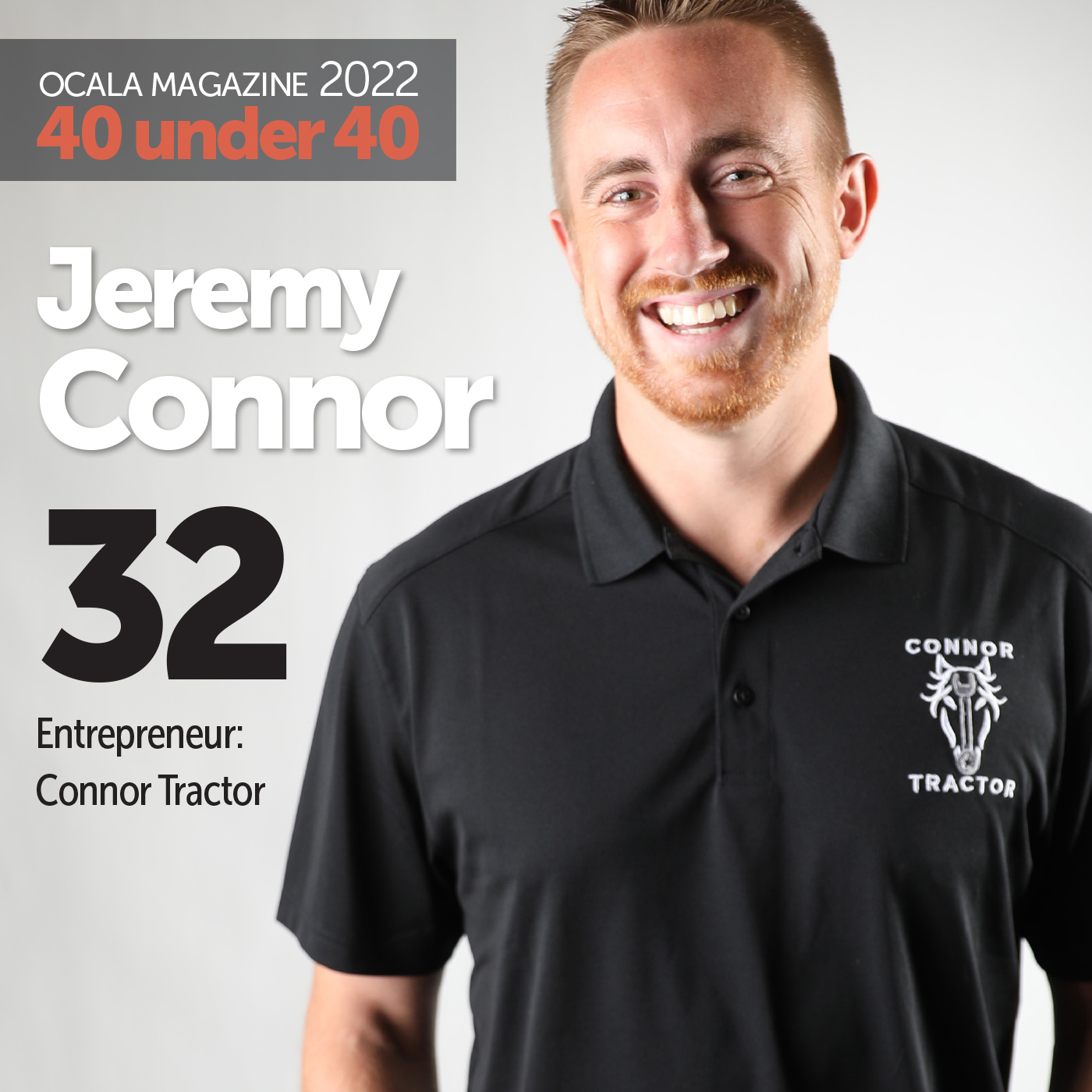 Name: Jeremy Connor 
Age: 32
Occupation: Entrepreneur 
Name of business/workplace: Connor Tractor
When not working, I . . . Spend time with my family. 
What I like most about living in Ocala: The abundance of business opportunities. 
Pet peeve: Junk mail 
One philosophy of life: Invest
My superhuman power would be… To fly
Community cause: Living Hope Haiti Christian mission.
Guilty pleasure: Eating my kids' fruit snacks.
Historical dinner date: My paternal grandfather. 
Favorite part of my profession: Spending time with my employees. 
In indulge too much in… Chocolate