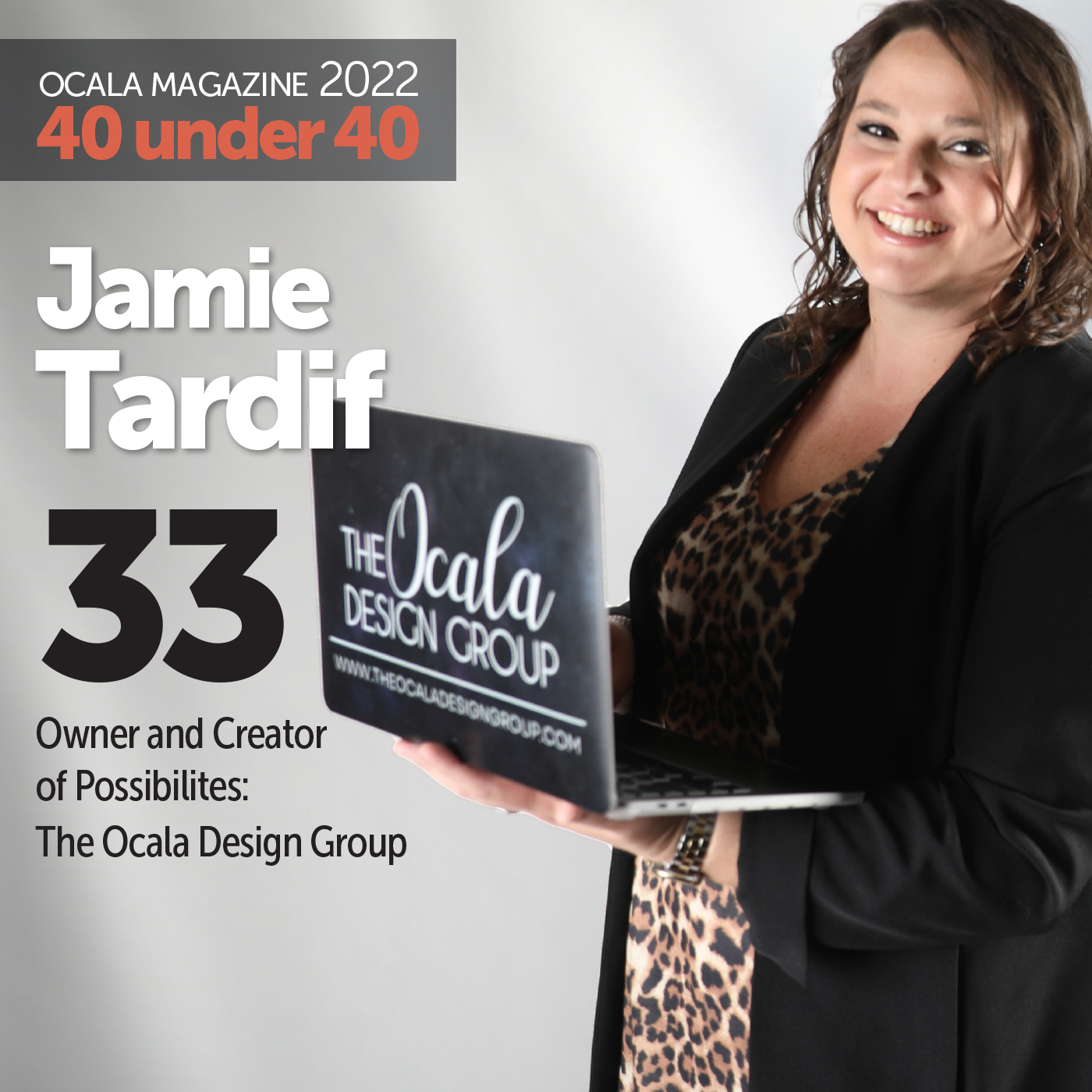 Name: Jamie Tardif
Age: 33
Occupation: Owner and Creator of Possibilites at The Ocala Design Group
Name of business/workplace: The Ocala Design Group
When not working, you can find me… in the woods. 
What I like most about living in Ocala: The small hometown feel with a strong community of growth. 
Pet peeve: Dishonesty. 
One word philosophy of life: Adventure. 
My superhuman power would be…  The ability to heal people. 
Community cause: Nature Preservation. 
Guilty pleasure: Coffee
Historical dinner date: My mom. 
I indulge too much in…  Shopping.