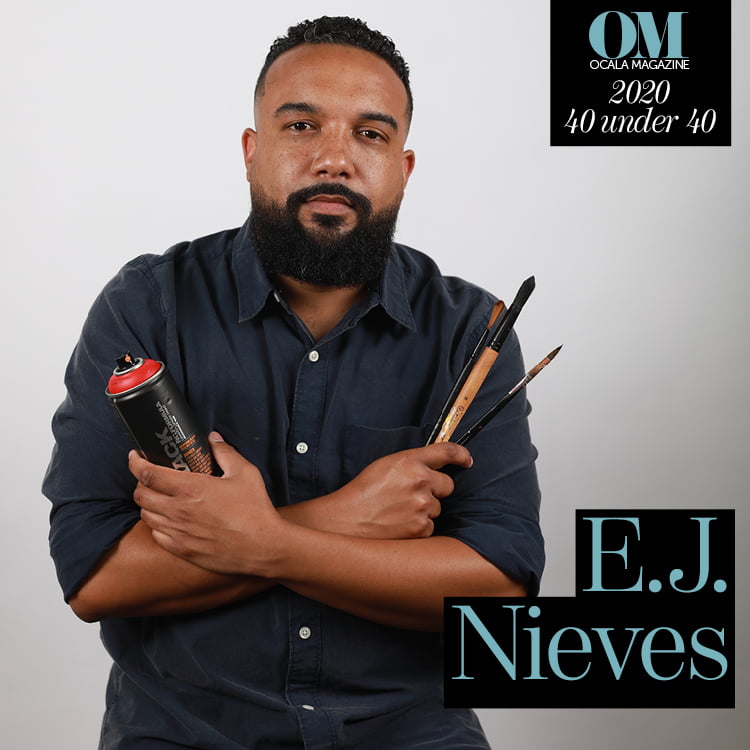 E.J. Nieves
Age: 35
Company: N.E.H.S. Galleries
Aspirations for the next 40 years:
I would love to open art galleries and art centers across the globe to be able to help build platforms for aspiring artists to showcase their work in professional gallery spaces.
Favorite way to give back to the community?
I love trying my best to connect the arts and local businesses together through the power of social media. Social media can help build long-lasting platforms for artists to be seen from across the globe through the swipe and push of a finger.
What do I love about Ocala area.
I love the fact that Ocala is small enough to establish a presence for your brand quickly, but it is big enough to be connected to many different types of industries to help each elevate. One of my favorite quotes reads, "The tide rises all ships." Ocala is the perfect place to let the tide come in to elevate everybody at the same time.
A few albums and movies to an island?
I'd bring "The Dark Knight" and "Napoleon Dynamite." A couple albums, Make Yourself by Incubus and Magna Carta Holy Grail by Jay-Z
I never leave the house without: my shoulder bag and cell phone.
In life you will face opposition towards your dreams . . . fight through it all with love. The finish line will be worth it all.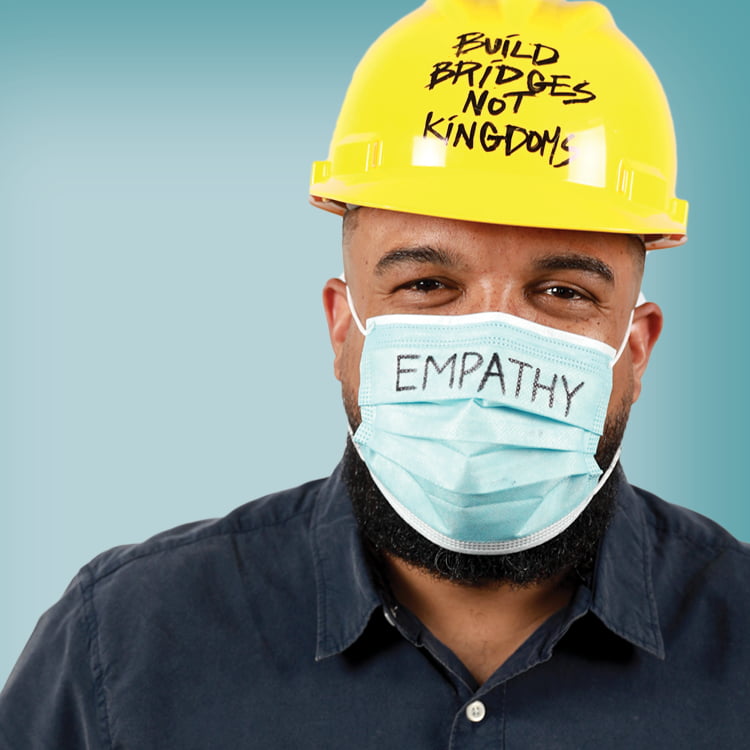 I'm very passionate about sharing the love that Christ has for humanity. I understand that Christianity has been represented in so many different ways, many times as the complete opposite of what Christ really wanted for the world, which is love. I hope that the small platform that I have is one that demonstrates love, empathy and compassion. I'm super passionate about people. God, people, and art: those are my passions.