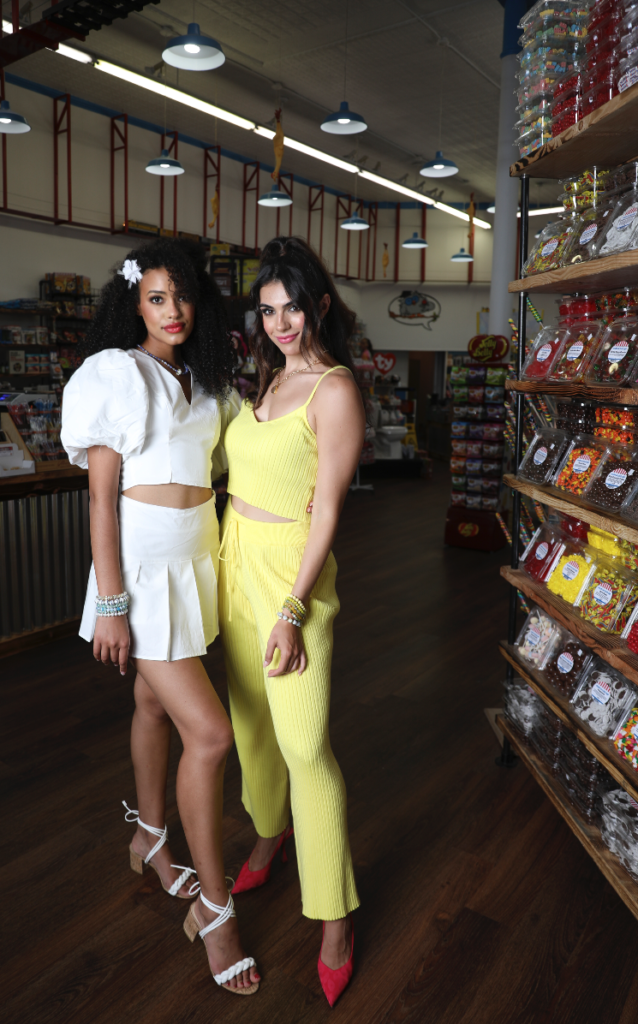 Meet our Models:
The two exceptional young women who are featured have serious credentials that far surpass their outward beauty. Ocala Magazine is proud to team up with these inspirational and exceptional beauties.
Nesha Mutuku (left) is the founder and CEO of a financial technology company, Swally. A budgeting app she designed when she was 18 helps students practically learn financial literacy. Her passion for increasing financial awareness began when she lived in the Middle East. Working with her family's non-profit to rescue refugees and trafficked women opened her eyes to the importance of financial literacy. Upon returning to the United States, she obtained three associates degrees in Quantitative Reasoning, Social Science and Psychology. Soon after, she received her bachelor's in business from Stetson University and has continued to work fractionally as the director of Net Impact's Black Professional Chapter and as an aide to Family Offices, championing DEI initiatives and impact investing.
Casana Fink (right), 23, is currently representing Gainesville in the Miss Florida Pageant and is a telecommunications graduate from the University of Florida. She has worked heavily alongside the transplant community since her father received a liver transplant in 2014. At the age of 15, she created her own non-profit, Give to Live – Donate Life, which propelled her to travel the state, educating and promoting organ and tissue donation. After graduating from the University of Florida, she attended fashion school in London. Shortly after that, she worked in the fashion industry in New York City. When COVID-19 hit, she decided to move back to her home state where she created her own e-commerce brand, The Unverified, that both women are wearing in this feature. She continues to prioritize philanthropy and entrepreneurship and how they can be utilized together to make an impact.
Photography: Ralph Demillio
Models: Casana Fink and Nesha Mutuku
Styling: Robin Fannon
Hair + Makeup: CP Fredericks
Fashion:  The Unverified – www.theunverified.com
Jewelry: Heart + Stone Jewelry Co. – available at Shannon Roth Collection
Shot on location at: Grandpa Joe's Candy Shop