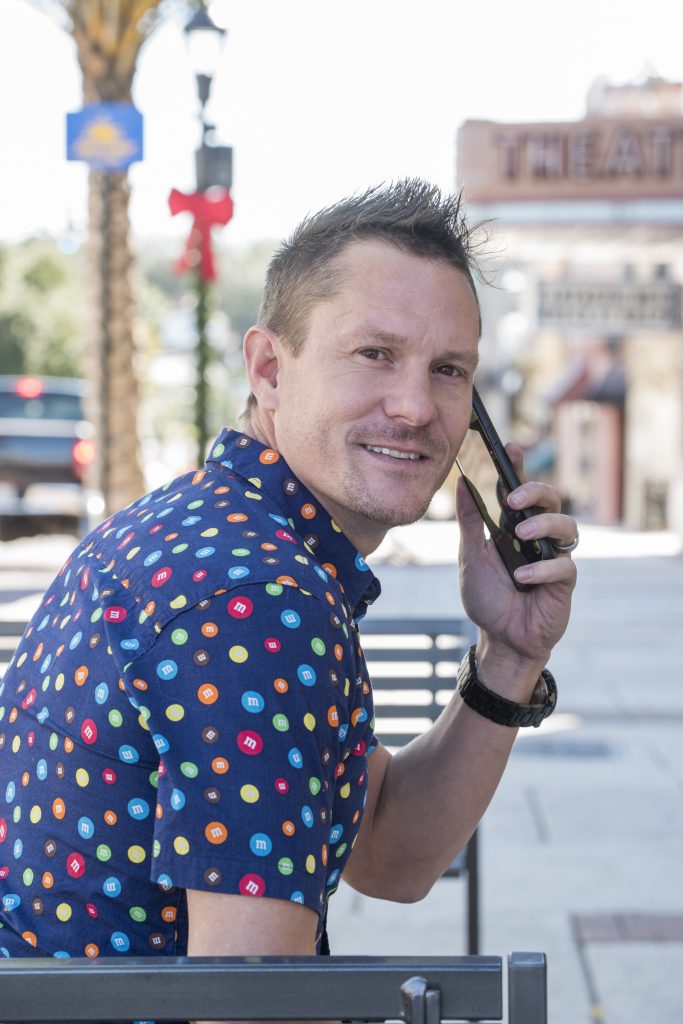 Mr. Hustle
Born in a small Montana town far from corporate reach, Trevor DeShaw made the unlikely climb up the entrepreneurial ladder to Vice President of a successful cleaning company in Florida. DeShaw shares how he and his wife did it, armed with only grit, wit, and the drive to never quit.
By: John Sotomayor
Trevor DeShaw started out life with the odds stacked against him. Born in tiny Savage, Montana, at the time populated by 300 (currently populated by 714), Trevor was short on opportunity.
He was also short on height. Standing only 4'11" and weighing 92 lbs. throughout his freshman year in high school, Trevor had to work harder than most to become good at anything. What he loved most at the time was basketball. Any deterrence by others only fueled him to work harder.
"I worked nonstop to be the best guy, and I always believed I would be the best guy," said Trevor. "My goal was to become a professional ball player, and although I never would be, I worked harder than the guys who could."
Despite his height, Trevor made the team and played the sixth man. He was always the first to finish laps and the last to leave practice. His work ethic started in junior high with football.
"I made the team because I was fast," said Trevor. He made it to All-Stars because he won the Mr. Hustle Award, selected by his coach. He couldn't be outworked.
He applied his work ethic in every aspect of his life, no matter how often it changed.
In 1997, Trevor graduated high school and attended Eastern Nazarene College in Quincy, MA. Trevor was 5'11" by then, and his work ethic caught the college basketball coach's attention. He assigned Trevor as student assistant freshman year then Trevor made the team the next year, the only walk-on to do so.
In college, Trevor studied communication arts, then switched to sports education, and finished with business administration. Late at night, he watched Carleton H. Sheets No Down Payment videos to learn how to buy real estate without any money.
Upon college graduation, Trevor began to apply his entrepreneurial education on the real world. Together with his father, he invested in properties, including a laundromat and a six-unit apartment building. Trevor sold furniture on the side, and took other odd jobs to fund his investments.
Trevor enlisted in the Navy seeking better benefits. After training, he was stationed at NAS Oceana in Virginia Beach. Trevor worked his way up the ranks quickly.
In the service, Trevor met a woman, Heather. They married on 07/07/07 — which he calls his jackpot wedding, and had a child. Unfortunately, shortly before, Trevor developed tremors in his hands, which led to a medical discharge. Together with Heather, they worked with an investor on short sales. They were doing well, and moved into a three-story beachfront property in Chesapeake Bay, VA.
In 2008, things began to unravel. The real estate investments made with his father and brother-in-law tanked during the recession. They lost a great deal of money to foreclosures and filed for bankruptcy. Trevor, Heather with their son and daughter moved to upstate New York to live with her parents and siblings in a small modular home. The neighborhood was consumed by drugs.
Trevor and Heather were desperate to get out. Heather began cleaning for others. That evolved to a cleaning service. Trevor became a substitute teacher. As her service grew, Trevor began to help her. It was their relationship with one client that would change their lives forever.
A woman named Margaret whom they cleaned for absolutely adored the DeShaws son. In 2009, Margaret passed away, and left the DeShaw family an inheritance. It was enough to give them a fresh start somewhere else.
The opportunity presented itself as a franchise for a cleaning service in Florida. The company was Service Master Clean. In 2010, the DeShaws purchased the franchise based out of Gainesville.
The DeShaws figured out how to succeed in the new franchise on their own, without any help.
"We went out every day, with rags, mops and Lysol — buying in bulk wholesale," laughed Trevor, remembering the struggle of the early days.
Trevor credits the success of their startup business to Heather's tenacity. She works 16 hours a day, every day, hardest on her when Trevor had to undergo back surgery.
"I am very good at sales and networking," said Trevor, "but the connections I made would never had materialized had it not been for the quality of her work."
The connections made by Trevor thanks to Heather's strong work ethic were lucrative, including four-star diamond resorts. Their Service Master Clean franchise expanded from Gainesville to Ocala, The Villages, Lake City, and Cedar Key.
They have licenses for commercial cleaning and carpet cleaning in Alachua County, and commercial cleaning and carpet cleaning in Marion County. They can clean in areas not yet purchased by another franchise, however if an interested buyer comes along, then the DeShaws must purchase rights to cover the territory, and have first rights of refusal.
Today, the DeShaws have so much business, they are in a position to turn away new clients. Their goal is to provide the highest quality service to their existing clients, generating a high asking price for the business, should anyone be interested in purchasing their franchise and its territory.
"My wife and I feel it's time to turn this into something enticing for our future," said Trevor. "Whether we keep it and earn a large residual income for the remainder of our lives as someone else manages it, or give someone else an opportunity to do some financing and buy into a business so that we collect payments over the next few years, or have someone else buy in to raise the level of income to the $5 to 10 million mark, as partners."
Their commercial clients are in the healthcare, financial, and education industries. At their peak, the DeShaws Service Master Clean business had 87 employees. They have streamlined the operation, using more full time than part time employees, so are now operating with 20 employees.
"As an entrepreneur, you feel bankrupt, you feel filthy rich, and you feel in-between, several times a day," said Trevor. "It is a highly stressful life — but one worth pursuing if you put the work in."
Today, the DeShaws live in a nice 4500 square-foot house with a large pool and 700 square foot Tiki entertainment center, surrounded by tropical plants, in a wonderful gated community. Their children attend private school.
To startup entrepreneurs, Trevor offers the following advice: "stay patient, and do not be afraid to fail. Get good at failing — if you get good at failing, learning from your mistakes rather than repeating them, you will learn that even your own dreams were not big enough."
Trevor has reached the point in his life where he has begun to believe that, and now wants to inspire that in others. Om