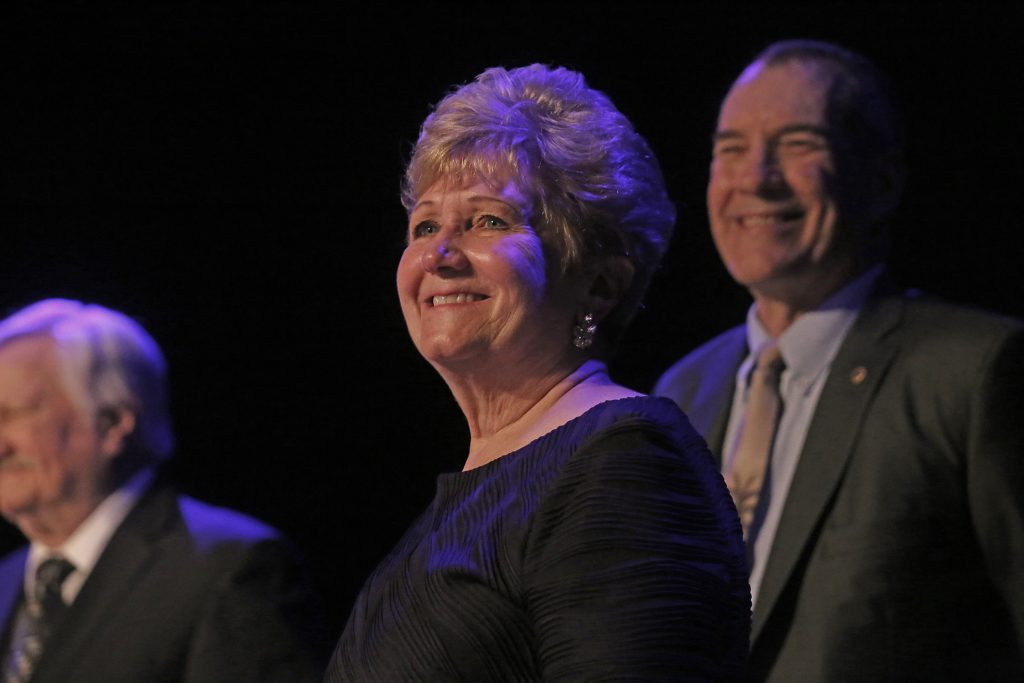 If you've lived in Ocala for any amount of time, you've probably heard of the Ocala Civic Theatre (OCT), one of the prime arts and culture hubs of the city. The theatre ranks among the top community theatres in Florida. And if you've had the pleasure of seeing a play—or the experience of acting in one—at this charming community theatre, then you know that it is a place where laughter, joy, and the good kind of "drama" abound. It's a place where people are both entertained and are entertainers. It is also a place that recently mourned the loss of its extraordinary, long-standing Executive Director Mary Britt.
As Executive Director of OCT for 31 years, Britt originally became involved in community theatre as a volunteer actor. She might have gone on to become an amazing actress, but the ever-humble Britt quickly realized that she preferred to work behind the scenes.
She would go on to become board president and later executive director. Her passion for the theatre was undeniable and she had a lasting impact on the arts and cultural development in Ocala. "Mary Britt was a rock star," commented Dave Schlenker, of the Ocala Star Banner. "She was the most effective and respected cultural advocate in Marion County, which is saying a lot. Mary could chat about Boofus, the theatre cat, in one breath and untangle the complicated web of state arts funding in another."
Having the ability to do what you love for a living is a wonderful opportunity and Britt was blessed to live out her passion on a daily basis. "The way Mary talked about the theatre, you could tell it was her passion," shared OCT Box Office Manager and Volunteer Coordinator Craig James. "Any time she gave a curtain speech, she would say how Ocala Civic Theatre was one of the top community theatres in the country. Just the way she said it, and the way she smiled, you could see that she was so proud of that. That meant a lot to her."
That kind of enthusiasm and her excellent communication skills made her a persuasive and formidable leader. "Mary was one of the most incredible communicators I've ever met," shared Chris Jorie, a noted director, actor, vocal coach and longtime friend of Britt, who took over as interim executive director after her passing and has directed many shows at the theatre over the past 20 years. Jorie also noted that Britt's love of people was irrefutable. "She was compassionate and loved being with people," he explained. "To the extent of knowing thousands of folks, outside of the theatre, by name."
"She was so dear to us and always so sweet and caring," shared one of Britt's longtime friends Elodie Perron, owner of the La Cuisine restaurant. "Mary would ask about the restaurant staff and their families every time she came in. She ordered the same drink every time—a Flirtini—which is a mixture of vodka, triple sec, pineapple juice, and champagne. We are thinking about renaming it to The Brittini in honor of Mary."
While she loved people of all ages, Britt especially adored children. "Mary understood that, above all else, Ocala Civic Theatre should open its doors wide to children," explained Interim Executive Director Katrina Ploof. "She understood that creativity gives young people the much-needed skills of collaboration, problem-solving, perseverance, and focus, which in turn helps them grow into generous and caring adults. As a visionary, she knew that a community is only as strong as the young people it raises and that exposure to the arts should never be limited by financial or personal resources. Ocala, and indeed the greater world, benefit everyday from the young people who have grown and thrived under her leadership."
Britt didn't just welcome children into the theatre with open arms, she welcomed them into her beautiful heart. "When I came home from rehearsal the evening that Mary passed, I opened Facebook to find dozens of individual posts from young people at OCT, all expressing their shock and grief at losing someone they grew up with," recalled OCT Guest Music Director Philip King. "It occurred to me that so many of the volunteers, that I work with in Ocala, grew up with Mary. She was another parent. Perhaps most importantly, a parent who ushered in a lifelong love of the arts."
Being the talented, multifaceted businesswoman that she was, Britt was excellent at managing and maintaining everything from marketing to administration, to budgets and fundraisers. When it came to the productions, Jorie offered, "She knew when to step in and when to step out of the way. She had a fantastic eye and she was our quality control at the theatre."
Planning and taking trips to New York City, with as many as 25-30 people, was one of Ms. Britt's yearly highlights. One of her recent favorites was Come From Away, a true story and heartfelt musical about what transpired when thousands of stranded passengers landed in Newfoundland a week after the 9/11 attacks.  The classic story, To Kill a Mockingbird, was another show that she held dear to her heart.
"Mary was a champion of every season and every show," Jorie recalls of the many productions she oversaw at OCT.
There are countless anecdotes and funny stories from her tenure, but one in particular stood out to Britt, according to Jorie. "Back at the old theatre, they were doing a performance of Cyrano and a very large roach climbed out of the lead actor's hat and wig, down his neck, onto his shoulder, and then down his arm," he recalls with a laugh. "The actor flung it onto the floor, the insect crawled off the stage, and everyone laughed and applauded."
Britt was active with OCT right up until her passing on April 3rd of this year, at the age of 64. The theatre is ready to show their love by hosting a tribute in honor of her. "Mary laid it all out for us. She wanted the theatre to have a celebration of her life," Jorie explained. "It was very important to her that we make it a joyous occasion."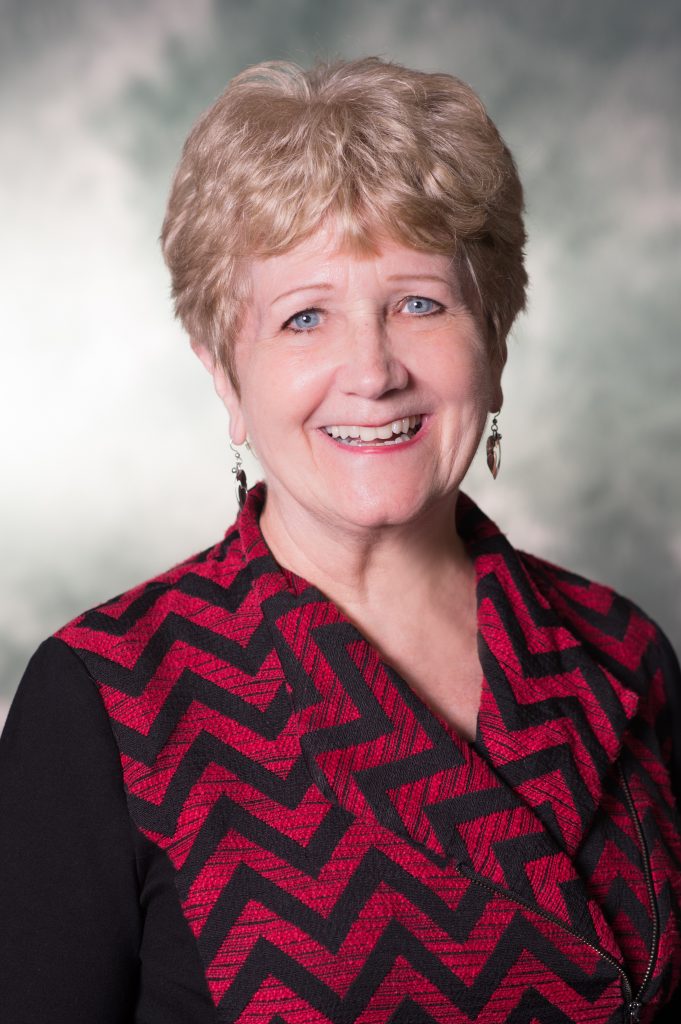 I had the pleasure of knowing Mary Britt for a couple of years when I was a volunteer actor at OCT. I knew then, even at a young age, that she was solid, sweet, and sound. Everything from her passion and dedication to her sparkling blue eyes made Britt the endearing person she was.
Actor and Director Terrence Mann stated, "Movies will make you famous; television will make you rich, but theatre will make you good." And that is exactly the case with Britt. Her reach in the theater scene was exceptional, not just in our region, but also nationally and established her as a leading woman in her own right. "The theater was her first love," Jorie offers.
So although we mourn her loss, we know that the curtain has not closed on Britt. Our community will continue to pay tribute to this remarkable woman and her legacy will be found in the laughter, the applause, and the spirit of collaboration that will continue at her beloved OCT for generations to come.
A memorial fund has been established in Britt's name. If you would like to contribute, please contact the theatre at (352) 236-2274. The theatre will host a celebration of life for Britt on May 21st at 5 p.m. at 4337 E. Silver Springs Blvd.
The Addams Family, an award-winning musical comedy based on the classic television show, opens on May 16th and runs through June 9th. A special evening of show tunes by Victoria Sexton and Scotty Tomas is scheduled for June 10th. Auditions for the Summer Student Theatre Arts Enrichment Performance camps (STAG) begin May 4th. For more information visit ocalacivictheatre.com or email info@ocalacivictheatre.com.