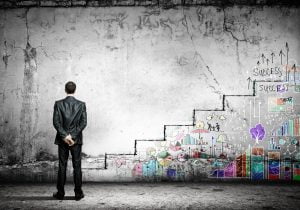 By Rick Savage
One of the most influential essays in American economics is The Wealth of Nations authored by Adam Smith in 1776. It popularized the concepts of free-market economies and limited government. It also influenced Jean-Baptiste Say who wrote A Treatise on Political Economy in 1803. It was in that work that the term "entrepreneur" was first coined. Loosely translated to English it described an "adventurer" who was a middleman between capitalists and laborers. He or she took risks in finding creative and efficient ways to allocate capital and resources to maximize profits. In that respect they were different than the independent business person who, for instance, started a bakery or a shoe store.
How does the entrepreneur fit into the marketing concept of the product life cycle (PLC)? The PLC is defined as having four parts: introduction, growth, maturity, and decline/renewal.
Introduction
Most people associate the entrepreneur with the first stage — introduction or the startup phase. These businesspersons would be like Bob Wormser or Arthur Jones.
Bob Wormser started Emergency One in 1974 out of his barn in Ocala. He was a self-taught metal fabricator who envisioned fire trucks made of aluminum instead of steel. They would be lighter and resist corrosion.
Arthur Jones founded Nautilus, Inc. in Deland Florida and also Jumbolair Airport in Ocala. Arthur Jones believed he could improve the efficiency of workouts that previously only used free weights. His Nautilus machines allowed the user to perform high intensity workouts to the point of muscular failure.
At this stage: sales are low, investment cost is very high, competition is low, and profits are low.
Growth
The growth stage is associated with the second stage entrepreneur. A second stage entrepreneur is considered one that has 10-99 employees and generates $750,000 to $50 million in annual revenue. According to GrowFL they are responsible for creating 34% of all new jobs in Florida. This is the stage where a business replaces a basic startup business plan with a professional marketing plan aimed for continued growth.
At this stage: sales are high, investment cost is high, competition is high, and profits are high.
Florida State has provided economic incentives to second stage entrepreneurs since 2009, when the state legislature created the Florida Economic Gardening Institute (FEGI). The Economic Gardening Technical Assistance Pilot Program is officially known as GrowFL. Every year GrowFL recognizes their "Florida Companies to Watch" honorees at an event in Tampa. The 2018 honoree from Ocala was Artemis Plastics, LLC.
Past honorees from Ocala (2011-2017) include:
Auto Customs, LLC
Human Potential Healthcare Workforce Solutions, LLC
Marion Precision Tool, Inc.
MzeroA.com
Pro Poly of America, Inc.
Raneys Inc.
Winco Mfg., LLC
Maturity
This is the longest stage in the product life cycle, the company would be larger and earn more revenue than when at the second stage. The founders may no longer be with the company or if they are their roles are diminished. As the business grows the entrepreneur hires professional management and skilled employees. Even with a successful product the demand will decrease and a company should already invest in research and development for the next new product.
At this stage: sales are high, investment cost is low, competition is very high, and profits are high.
At the mature stage a business can still go "back to its roots" and create a team of employees to work as intrapreneurs. These intrapreneurs work as self-motivated entrepreneurs but with the resources of the large business. As they are still employees, anything they create while on company time is the property of the business.
Decline/Renewal
At this stage a product is being phased out because new technologies are replacing it, or it is no longer fashionable. The demand drops and not much is spent on advertising. A company will then typically go into survival mode or look for an exit strategy.
At this stage: sales are low, investment cost is low, competition is very high, and profits are low.
When Apple was close to failure in 1997, they turned things around by bringing back the original entrepreneur Steve Jobs. He scaled back the company and ran it like it was a small startup again. He decreased the products by 70 percent, decreased the employees by three thousand, and eliminated non-essential projects. He eventually brought new innovative products like the iPod, iPhone, and iPad to market.
DID YOU KNOW?
Intrapreneur: An intrapreneur is someone who has the same freedom as an entrepreneur, but works as an employee of large corporation and has the company's resources at their disposal.
Famous Intrapreneurial Projects
Lockheed Martin's "Skunk Works" is the official pseudonym for their Advanced Development Programs. It was started in 1943 to develop the P-80 fighter jet.
The Macintosh Team
In 1979, Steve Jobs handpicked 20 engineers and began work on the Macintosh PC. In a 1985 Newsweek article, Steve Jobs explained, "The Macintosh team was what is commonly known as intrapreneurship… a group of people going, in essence, back to the garage, but in a large company."
3M's 15% Culture
3M started as the Minnesota Mining and Manufacturing Company. It's original goal was to mine for corundum, but they failed. To survive, they sold sandpaper. Fast forward to the present and the company has operations in over 70 countries. They have a "15% corporate culture", which means that fifteen percent of an employee's time can be allocated to exploring innovative ideas.
WHERE TO GET TRAINING, HELP & KNOWLEDGE
The College of Central Florida: Here in Ocala, CF offers a Business Entrepreneurship College Credit Certificate. It is a 12-credit course program for small business owners or those who want to develop skills in risk-taking and innovation for a current business or future endeavor.
Marion County Chamber and Economic Partnership (CEP): The Marion County CEP offers such resources as business creation assistance; the Power Plant business incubator; entrepreneurial resources; angel investing–Nexus-Ocala chapter; and 1 Million Cups. Information can be found at ocalacep.com/growing-jobs/create-your-business.