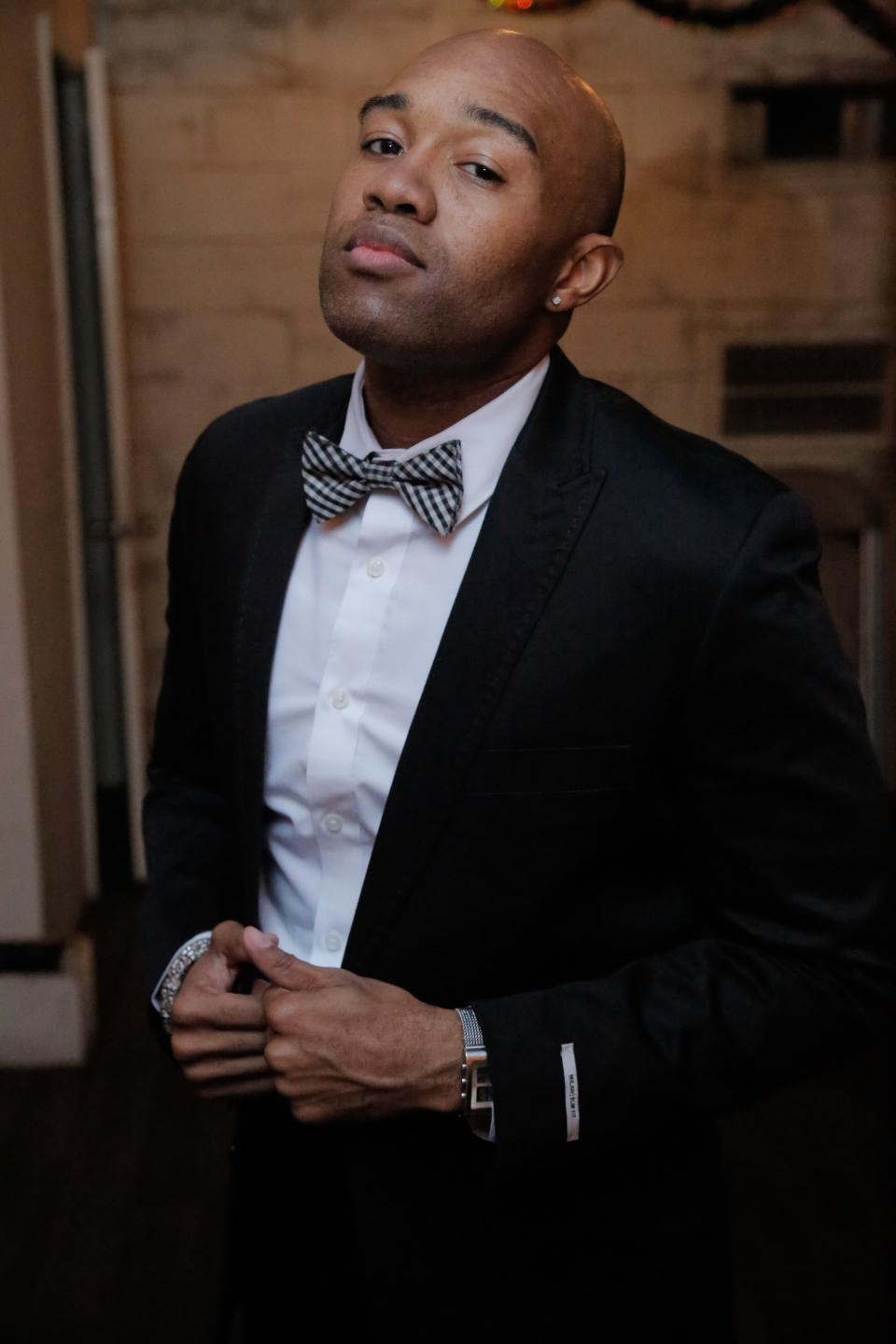 Local Musician Bennie Munnerlyn discusses the inspirations behind his music.
Out of all of your original work, which song is your favorite.
My absolutely favorite original song is entitled, "Love Myself." It is an ode to love. I wrote it while I was in college at a very low point in my life. It's amazing how dark situations often seem to give birth to light. The chorus says, "I've got to love myself, be myself, no one else. I've got to be happy with me." What I like most about the song is how the pronoun changes with each chorus (i.e. I, you, and we), and this illustrates that if I can first love myself, I can then encourage YOU to do the same, and in the end, WE can love each other.
From cassettes to online streaming services, technology has drastically changed over the decades. How has this changed your approach to what you do?
Though it is true that the medium has evolved drastically in my lifetime, personally the creative process has remained the same. I am inspired by interactions with people, memories of various places, and, sometimes, even by emotions and feelings I have yet to experience. However, I can say that the shift from the physical to the digital (remember the record store?) has changed my mindset in one way. I can remember being super excited about creating cover art, writing clever liner notes, and thinking about distribution deals; but, I think more about social media presence these days. Although I haven't really put myself out there yet, it is at the top of my musical to-do list.
You have been both a solo artist and part of a larger group, which do you find is the most conducive to the creative process?
It really depends. There are times when the subject matter is so personal that the songs come together more organically when I am alone. However, on the other hand, collaborating with other musicians can be a cathartic experience as well. Especially when there is an environment where all ideas are valued and can be freely exchanged.
As a musician, singer and songwriter, what is the one thing you want your fans to take away from seeing you perform?
I want my fans to leave a performance feeling like they spent some quality time with one of their best friends. In addition to wanting them to leave feeling entertained, uplifted, and energized, I want them to feel like there is someone else in the world who can relate to how they are feeling as they tackle the ups and downs of life.
Who is your dream collaboration? 
As a fan of intricate arrangements and harmony, it would be a dream to collaborate with Take 6.
Who are your biggest musical influences when it comes to playing an instrument?
As it comes to instrumentation, I have been heavily influenced by Jeff Lorber, Brian Culbertson, Snarky Puppy, Ben Tankard, Moonchild, Hiatus Kaiyote, and recently, Jacob Collier and Jon Bellion.
Lyrically who are your biggest influences?
As an English major, I truly value the power of words. Some of my favorite songwriters/lyricists are Stevie Wonder, India. Arie, Brian McKnight, Fred Hammond, Kirk Franklin, John Mayer, PJ Morton, Common, and Ludacris.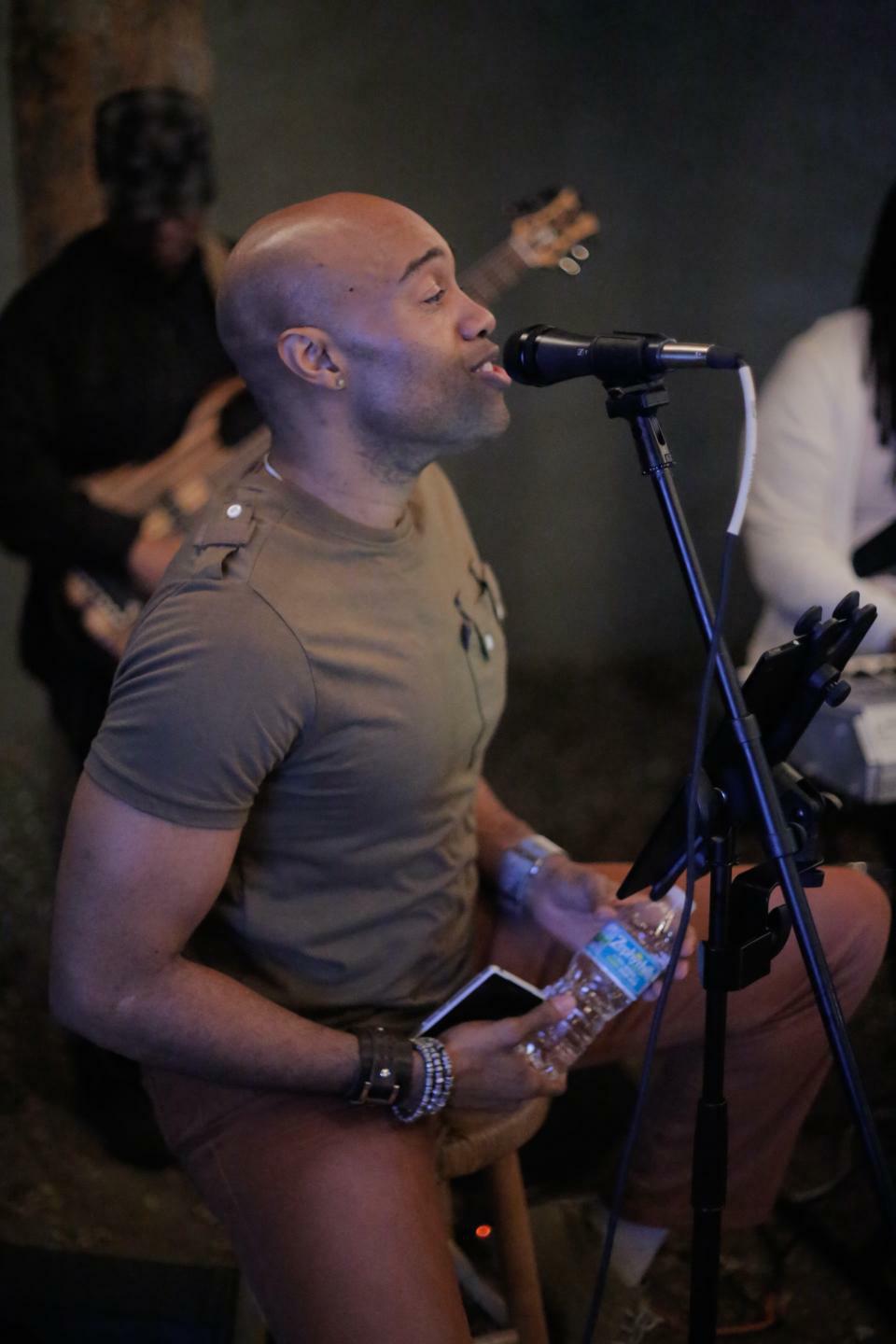 If there was one thing that you could change about the music industry, what would it be?
Although I understand that a certain look creates buzz and interest and will ultimately make money, the focus on the superficial seems to overshadow the actual music at times.
We are always hearing about crazy stories from musicians about the various shows that they do. what is the craziest thing that has ever happened to you while performing?
It seems like there is always that one person in the crowd who is having enough fun for everyone! At one show, I was walking around the crowd and interacting, and a young lady just came to me and planted a wet, drunken kiss right on my face. I was taken aback, to say the least, and I completely forgot the rest of the lyrics to the song.
Music has the power to speak to the masses and even change the conversation of global media. In your opinion- what has been the most influential piece of music recently in both society and for you personally? Why?
I am a HUGE fan of Beyoncé, and while she may have her share of haters, we cannot deny her global imprint and reach. I believe that the albums Beyoncé, Lemonade, and Homecoming each left a major impression on the world and me. The self-titled album, Beyoncé, made history by being released with no promotion. This showed the power of innovation and thinking outside of the box. Lemonade was an album that was musically diverse, deeply personal, and undoubtedly controversial. It proved that you really could take the bitter that life throws at you and transform it into something sweet. Homecoming took the concept of the Black College Experience and showcased this facet of black culture to audiences who probably had no idea that it even existed. Love her or hate her, Beyoncé is definitely solidifying her legacy.
What is one thing you want people to know about you?
One thing that I want people to know about me is that I don't just love music—I LIVE MUSIC!