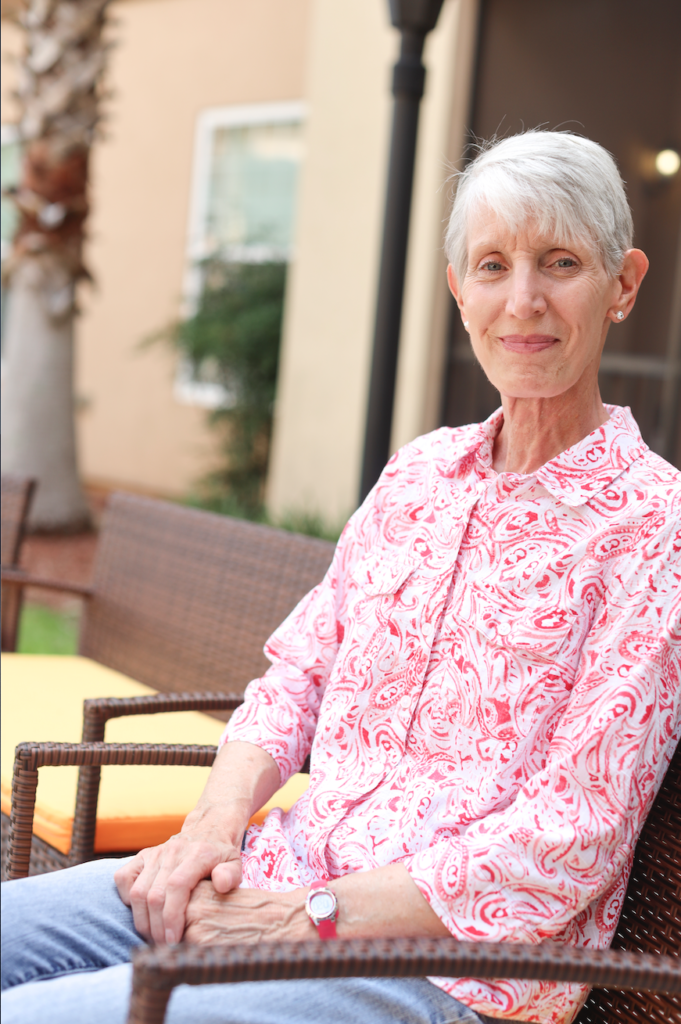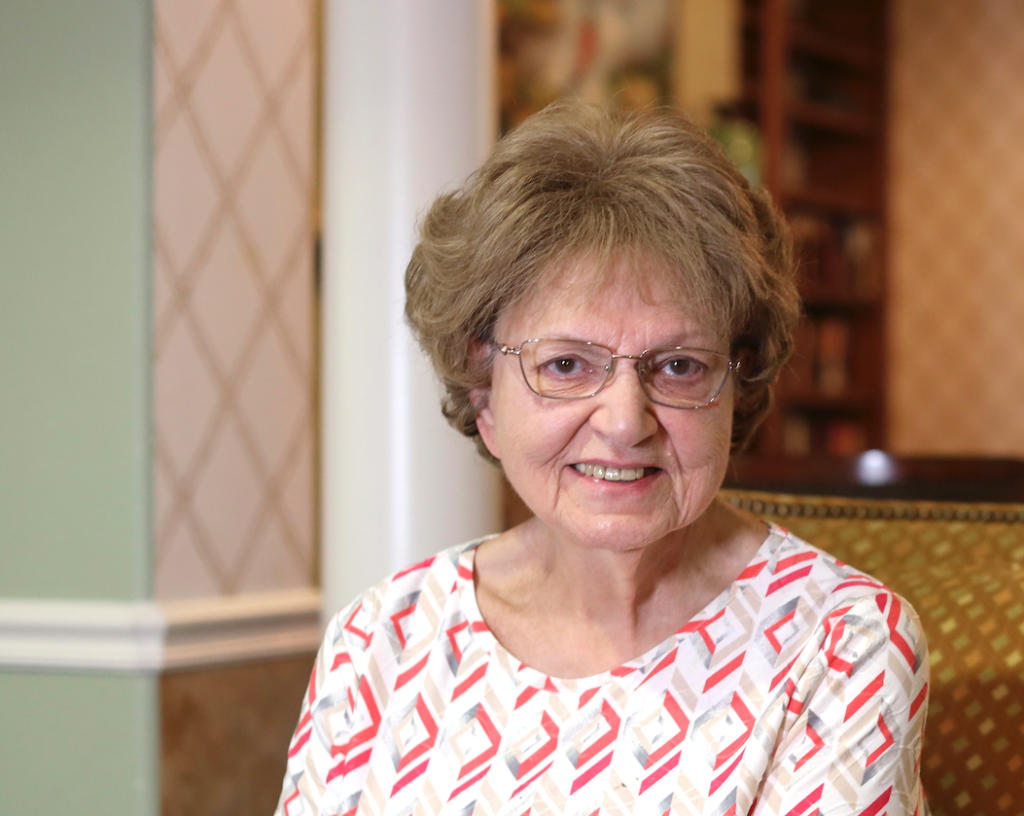 When Joureene Pannier earlier this year decided to move out of her On Top of the World home of 12 years and into an independent living facility in Ocala, she was particularly interested in finding two things: companionship and comfortable accommodations.
The energetic 92-year-old former nun and schoolteacher said she found both at Hawthorne Estates, an independent living facility in southwest Ocala.
"I just felt it was time to get a little companionship, which I have found here," Pannier said. "They're wonderful people."
As for the accommodations, Pannier collects antiques and wanted a living space large enough to hold them all. So, after touring four independent-living facilities in Ocala – twice each – she selected Hawthorne Estates. Why?
"First of all, it doesn't look like a hospital room," she said of her one-bedroom apartment. "I like it very much. The rooms are comfortable, and they are a good size. The size of the rooms was a big part of my decision. It was the most space for the least money."
Hawthorne Estates, located at 3211 SW 42nd St., Ocala, provides independent living in an affordable, resort-style setting. Its 93 spacious units provide residents with their own residence an array of services from meals and utilities to housekeeping and social activities.
Pannier, who recently wrote a book, "Another Nun's Story", under the pseudonym of Beth Warren, about her 30 years in the convent was recently feted by the Hawthorne Estates staff with a book signing event.
"They can't do enough for you," she said of the Hawthorne Estates staff. "Anything you ask them, they will do. They do a really good job."
For residents of Hawthorne Estates, its all-inclusive living is a major selling point. Included in their monthly rent are all meals – buffet-style lunches and dinners in a spacious dining room, and light breakfast offerings and beverages in the facility's bistro from the lobby.
All utilities — except for personal phones — are also part of the package. That means electric, water and sewer, cable TV, wireless internet, trash removal and weekly housekeeping service is provided in each of the 93 units.
Hawthorne residents are welcome to have their own vehicle, with free parking on the property, and staff provides weekly trips to the grocery store.
Doris Scandalis has been living at Hawthorne Estates for nine years and says the friendly atmosphere has made living there a joy.
"I do like it," she said. "It's very friendly."
The 91-year-old retired schoolteacher, who hails from suburban New York City and has lived in Ocala since 1991, said her favorite parts about living at Hawthorne Estates are that the people are so friendly and there is so much for residents to do. Scandalis loves doing puzzles and Hawthorne Estates has a puzzle group. Scandalis also enjoys bingo and cards as well as the various social events that are held for residents.
"It's so friendly," she said. "It's clean. Of all the places we looked, this was the nicest. You're never going to get everything that's perfect. But it's very nice. I love it."
Scandalis' room is a one-bedroom with a balcony. She especially loves the mornings on the balcony.
"Every morning I open my door to my balcony and the birds are singing," she said. "It's just so nice."
Residents have a number of options when it comes to what kind of apartment they want. They can choose between studio, one-bedroom and two-bedroom units. The apartments have a modern kitchen, individual heating and cooling units, plush wall-to-wall carpeting, a large bathroom with safety features, spacious closets, blinds, screened porches and smoke alarms and a sprinkler system.
Patti Jackson is new to Hawthorne Estates, but she says the staff and residents have both made her feel welcome and at home.
"The people are very nice. The residents are very nice. The staff is excellent," said the lifelong Atlanta resident.
Jackson, who is 68, said with the all-inclusive package providing everything from utilities to food to housekeeping, Hawthorne Estates is a good deal economically.
"I think the cost is unbelievably good," she said. "With the size of the room, the cost of the place is really good. You come here and pretty much everything is covered."
Like Pannier and Scandalis, Jackson raves about the numerous activities available to residents. There is always something happening, from card games and bingo to art classes and the weekly Friday night Happy Hour, with its snacks, drinks and live music.
Also, like Pannier and Scandalis, Jackson said she feels safe at Hawthorne Estates because the staff is so attentive.
"It's a wonderful, secure place where if you fall or something, there's someone to help you," she said.
For example, if a resident does not show up for a meal, the Hawthorne Estates staff will go to their room and check on their well-being.
Again, residents are provided weekly apartment cleaning as well as weekly linen service. Laundry facilities are located in convenient areas throughout the facility, although personal laundry service is also available for an extra fee.
Hawthorne Estates is a smoke-free facility, too.
Hawthorne Estates is also conveniently located near the Paddock Mall and State Road 200 commercial areas.
Anyone interested in checking Hawthorne Estates out is invited to attend any of the Friday night Happy Hours.