Big Day Beauty Treatments: Light Therapy Facial
A Light Therapy facial helps you put your best face forward right away, with no redness.
Written by Danielle Lieneman, Writer
Photography By Chris Redd, Chief Photographer
It's the day before that big dance, special date, or even your wedding. You're stressed but excited. Then you look in the mirror: it looks like your face has been taken over by someone — or something — sinister. We've all been there. There's nothing worse than blackheads, blemishes, and facial discoloring and pigmentation, especially on the most important day of your life.
Thankfully, a Light Therapy facial can save the day — and your face. Unlike traditional facials, a Light Therapy facial gives you same-day results with no residual redness or sensitivity, can treat even the most hard-to-cover-up blemishes and redness, and even helps with fine lines and wrinkles.
Erin Tomaszewski said her first Light Therapy facial was relaxing and an overall fun experience, adding that esthetician Stephanie Dicken, owner of Celeste & Co. Salon and Spa, made her feel very comfortable.
"I love seeing clients' reactions," Dicken says. "You can see the pick-me-up on their face."
Pick-me-ups and spa treatments don't require endless amounts of time to see results. The LED Light Therapy session is only 45 to 60 minutes long, giving you enough time to relax but still short enough to do on your lunch break. The best part is the nearly immediate result. With careful prep before the service, the photons begin reacting with the facial skin cells the moment the light touches your face.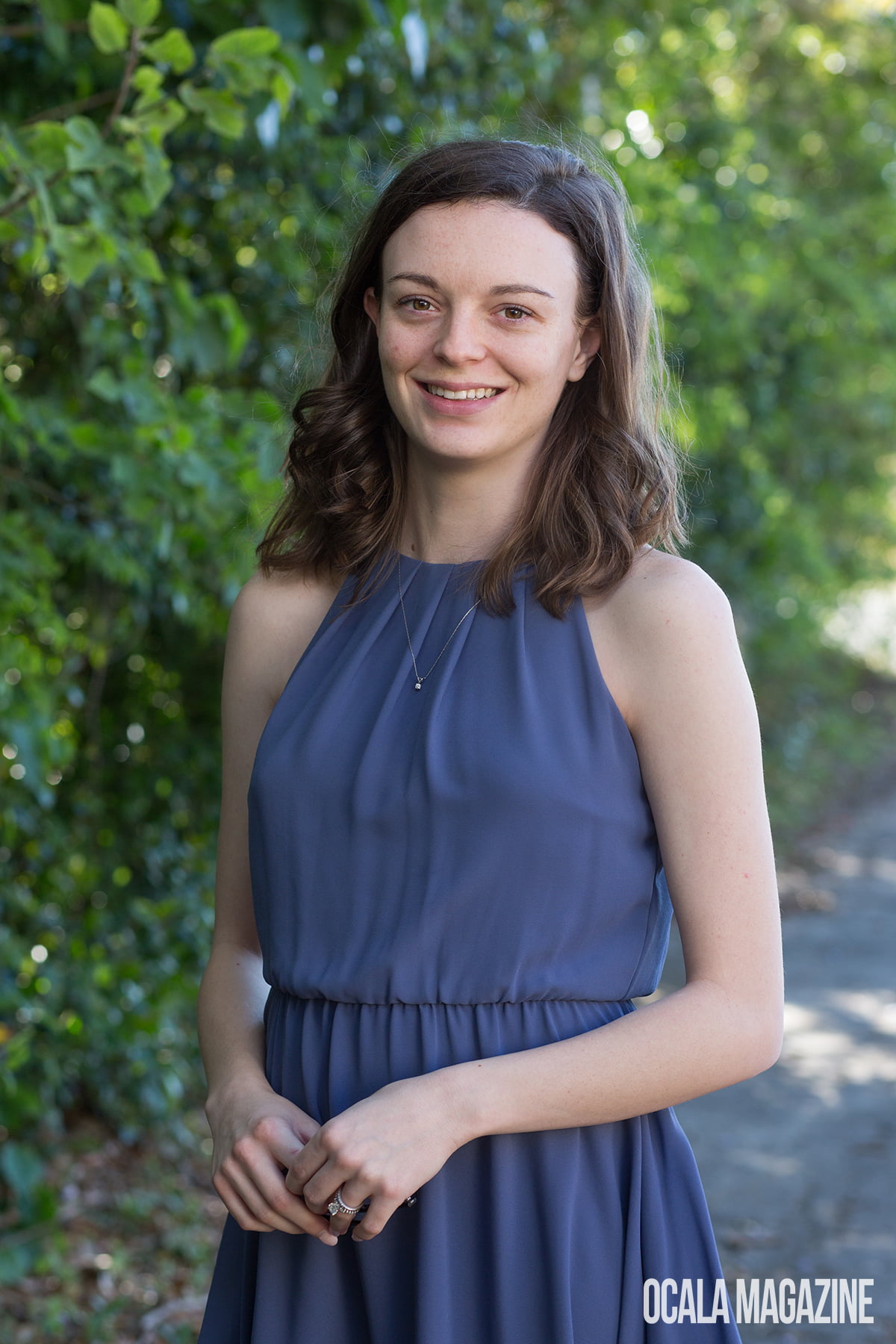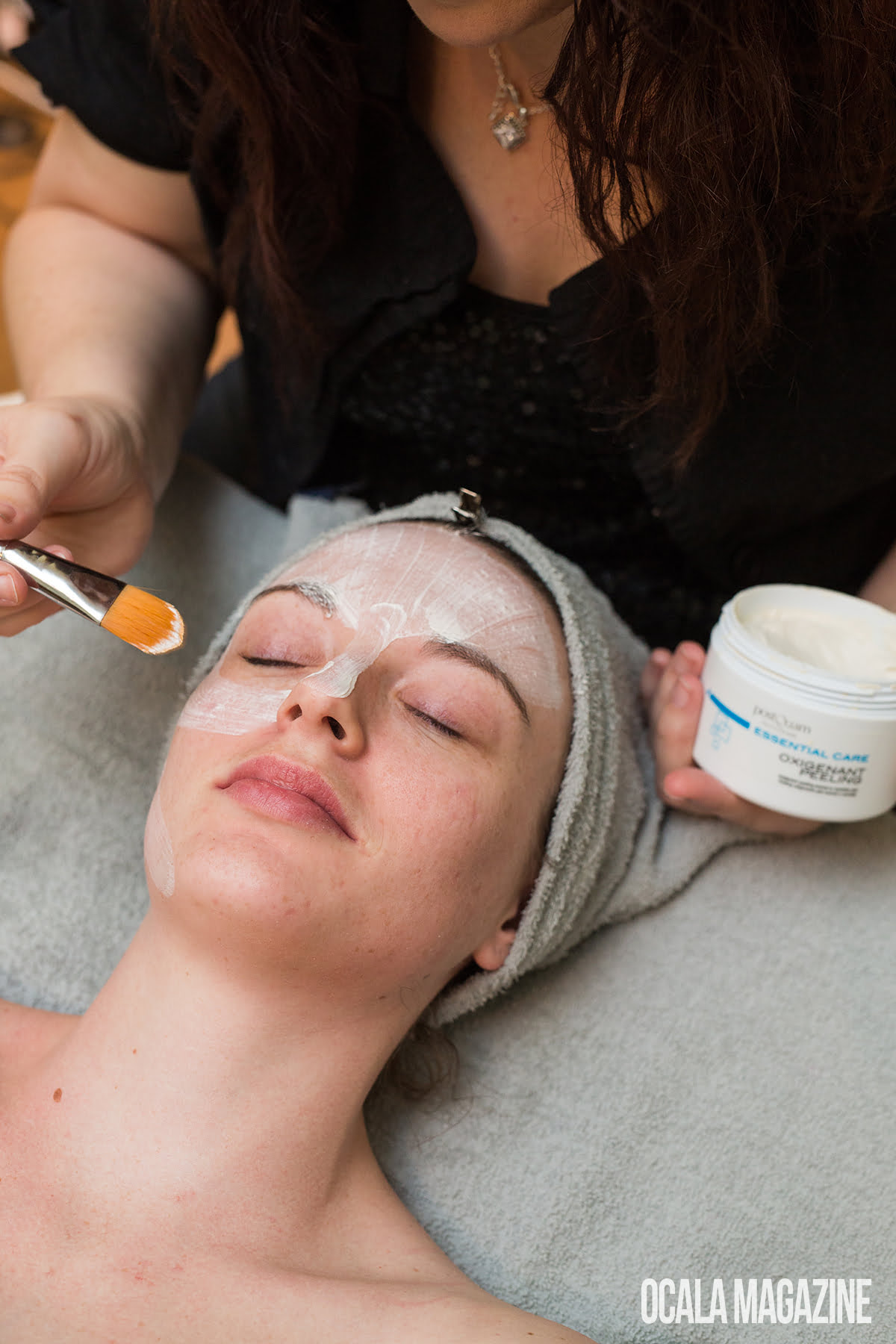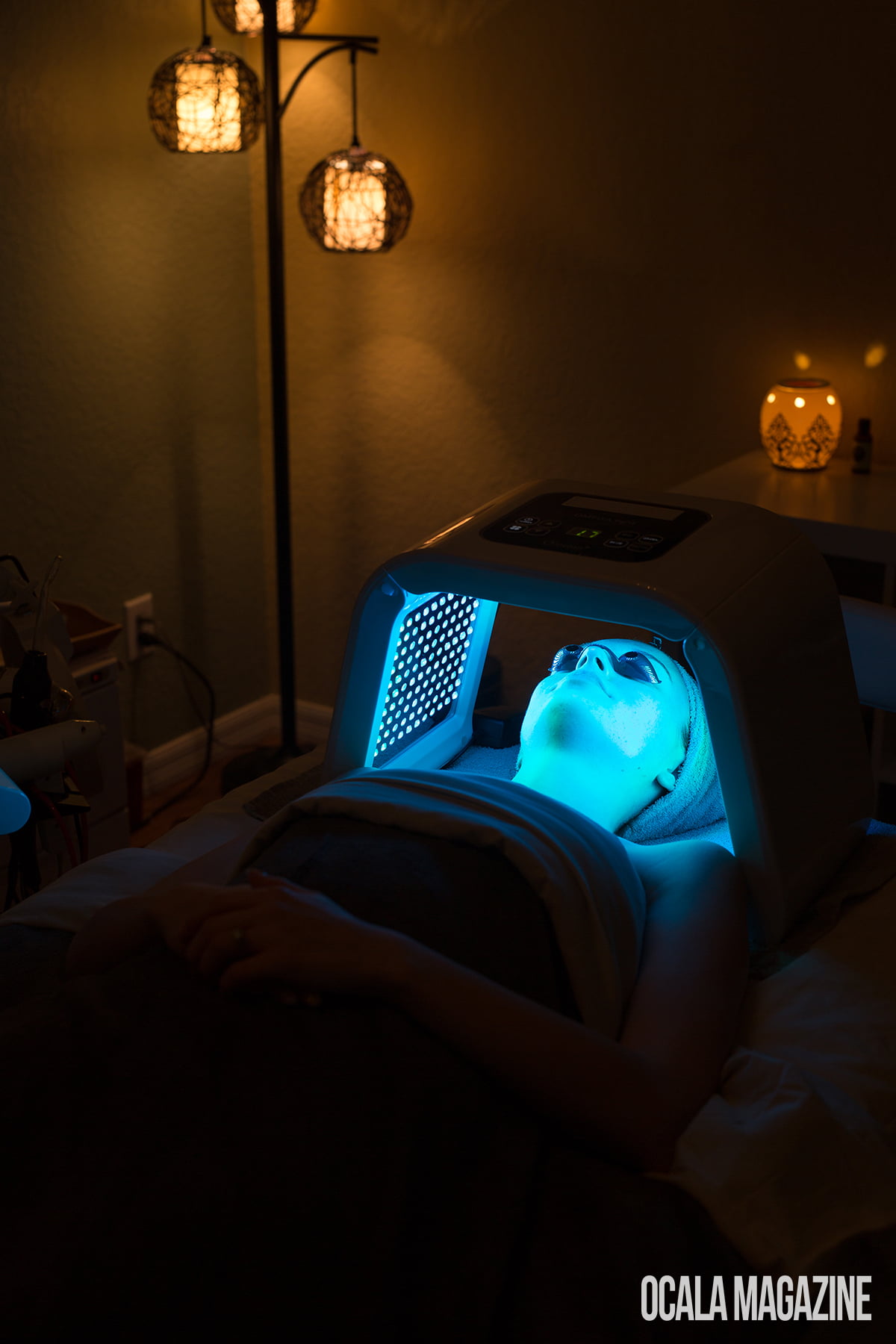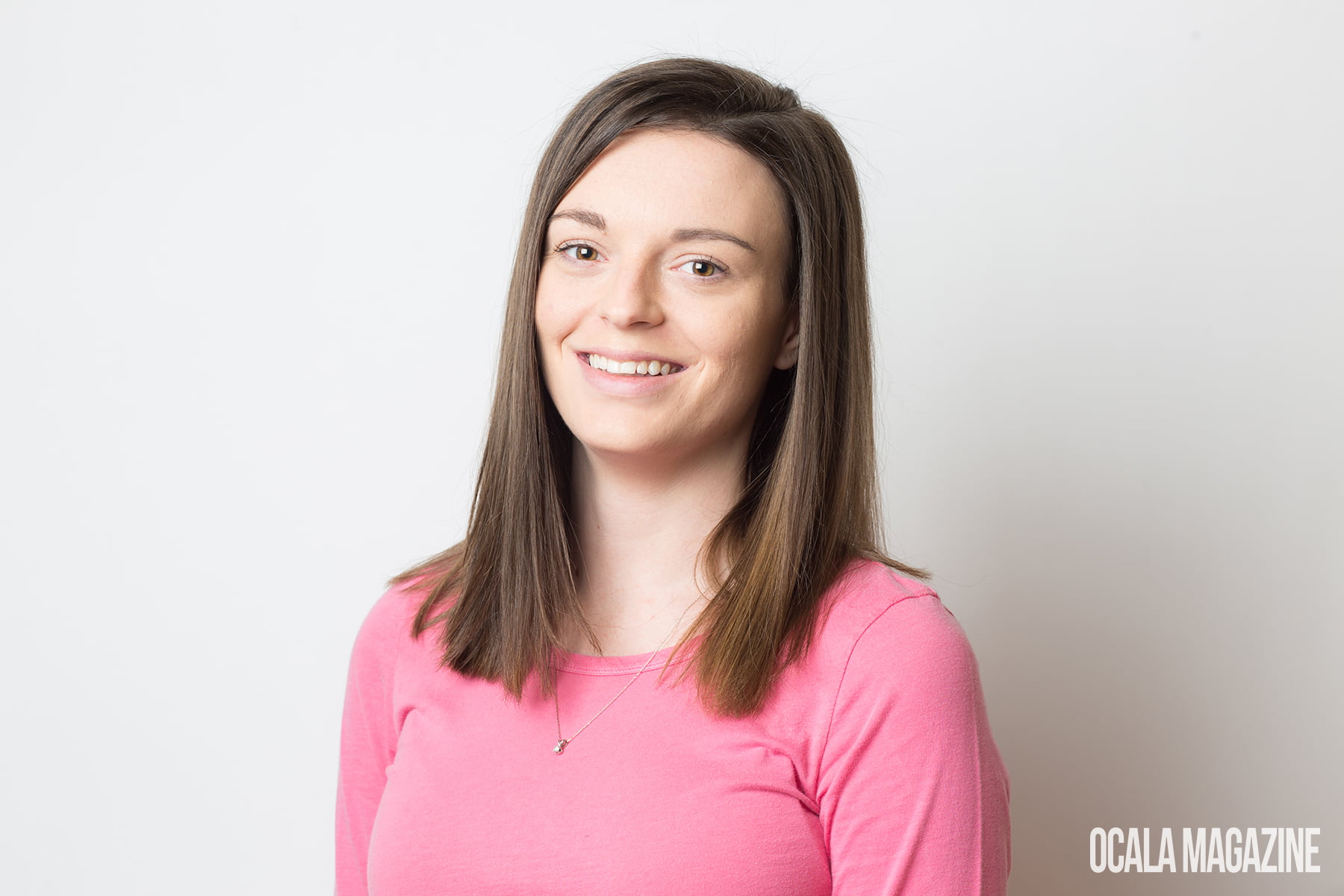 For Erin's treatment, an oxygen enzyme solution and serum was applied before the next phase of the facial: the light therapy. But how does it work? There are four different modalities of lights: red to fight acne, green to counteract redness, blue light to ease the appearance of fine lines and wrinkles and yellow to treat age spots and pigmentation.
Dicken and her team evaluate each client's skin to determine which mixture of lights will provide the best results. She isn't afraid to tell her clients what they really need, either.
Depending on the diagnosis, clients can expect to spend approximately 20 minutes relaxing underneath the rainbow of lights emitted by the facial machine while the wavelengths penetrate the skin.
Some clients see results just minutes after the facial, while others sometimes don't see the full results for a few hours, or even the next day — but they do see results.
Celeste & Co. Salon and Spa is one of the few spas within the Ocala area that offers a Light Therapy facial Monday-Saturday. Priced at $125 per session, book your appointment today — your face will thank you. To make your appointment, call (352) 622-1354 or book online at celesteco.com. All services are appointment only.
Danielle Lieneman is a freelance writer and editor in Ocala and Gainesville.
Big Day Beauty Treatments: Eco-Certified Sunless Tan
A natural spray tan gives you a good-to-go glow for your special event.
Written by Lisa McGinnes, Coordinating Editor
Photography By Chris Redd, Chief Photographer
Many brides have been cautioned not to get a spray tan before their wedding. Nearly everyone's heard a horror story about a sunless tan that resulted in orange skin.
Simply Sunless Ocala is working to change that, and owner Brooke Counts' flawless results shine as bright as her smile. She gives every client, male or female, a completely-customized spray tan so natural that the products used are eco-certified.
"I keep many, many undertones to match each person's natural skin tone," she says. "I keep about 18 different colors on hand. There's a science to it." Counts says she has the support of several local dermatologists and obstetricians because the product is so gentle on the skin and contains natural oils and vitamins. She explains that the color comes from sugar cane or beets and doesn't discolor or stain the skin. "There's nothing in it that can permanently harm you," she says. Her custom skin care products help prepare the skin before the tan and keep skin moisturized to make the tan last as long as possible. Counts gives tanners specific skincare instructions before and at the visit. The spray tan process itself only takes a few minutes.
Kayla Johnson, a college student who works at Salon Bliss, says she likes to get a Simply Sunless tan before special events, like attending a friend's wedding or going to the beach.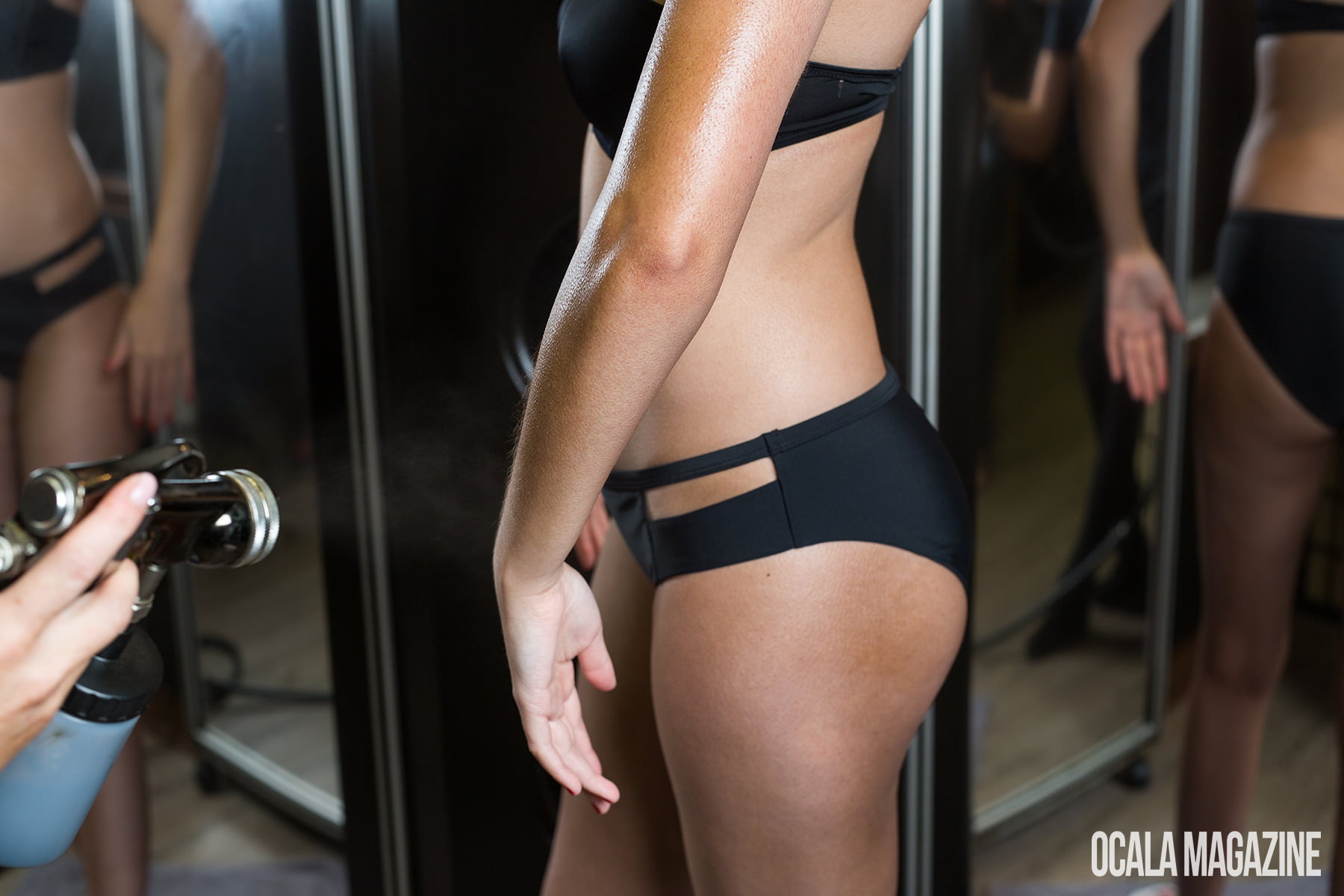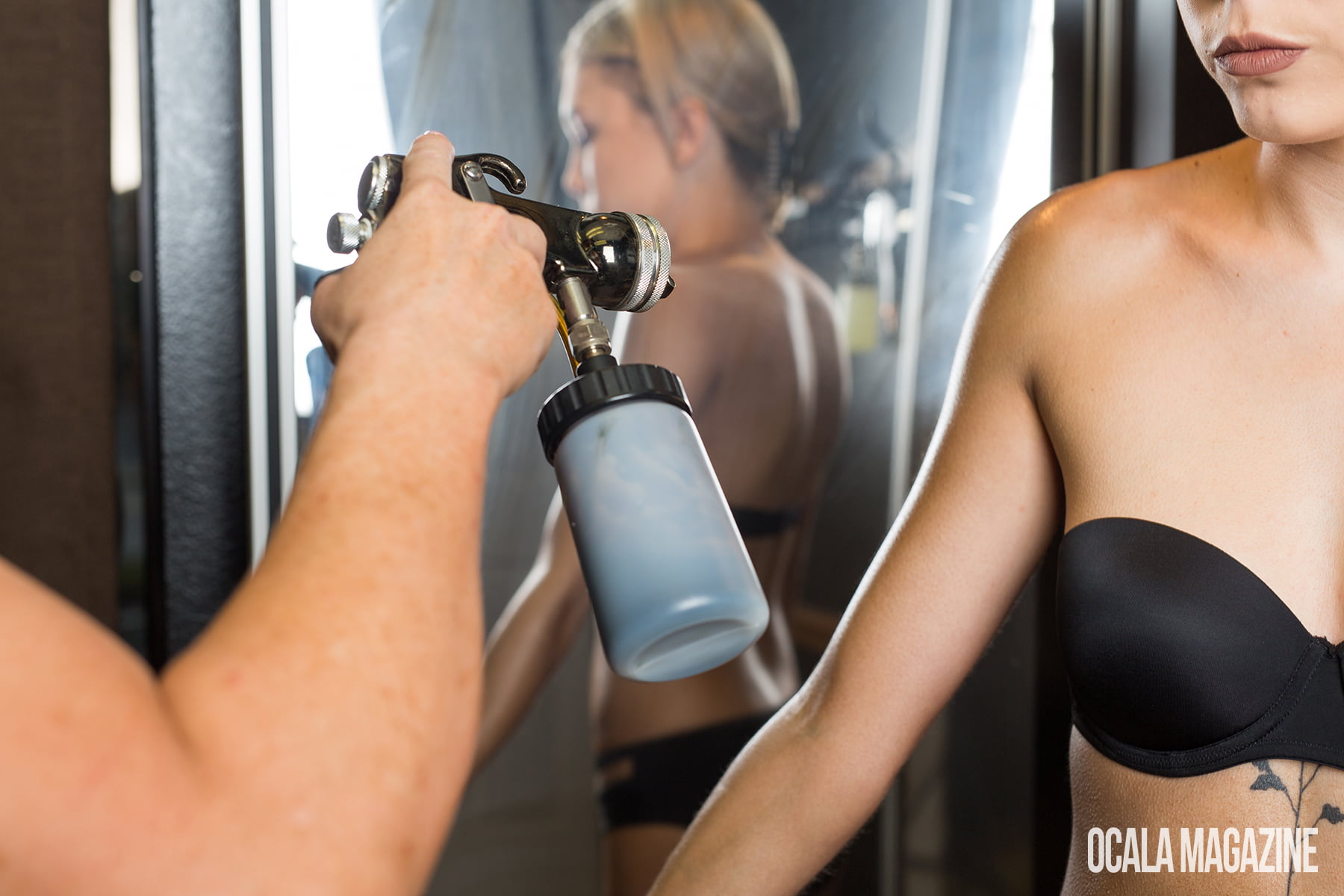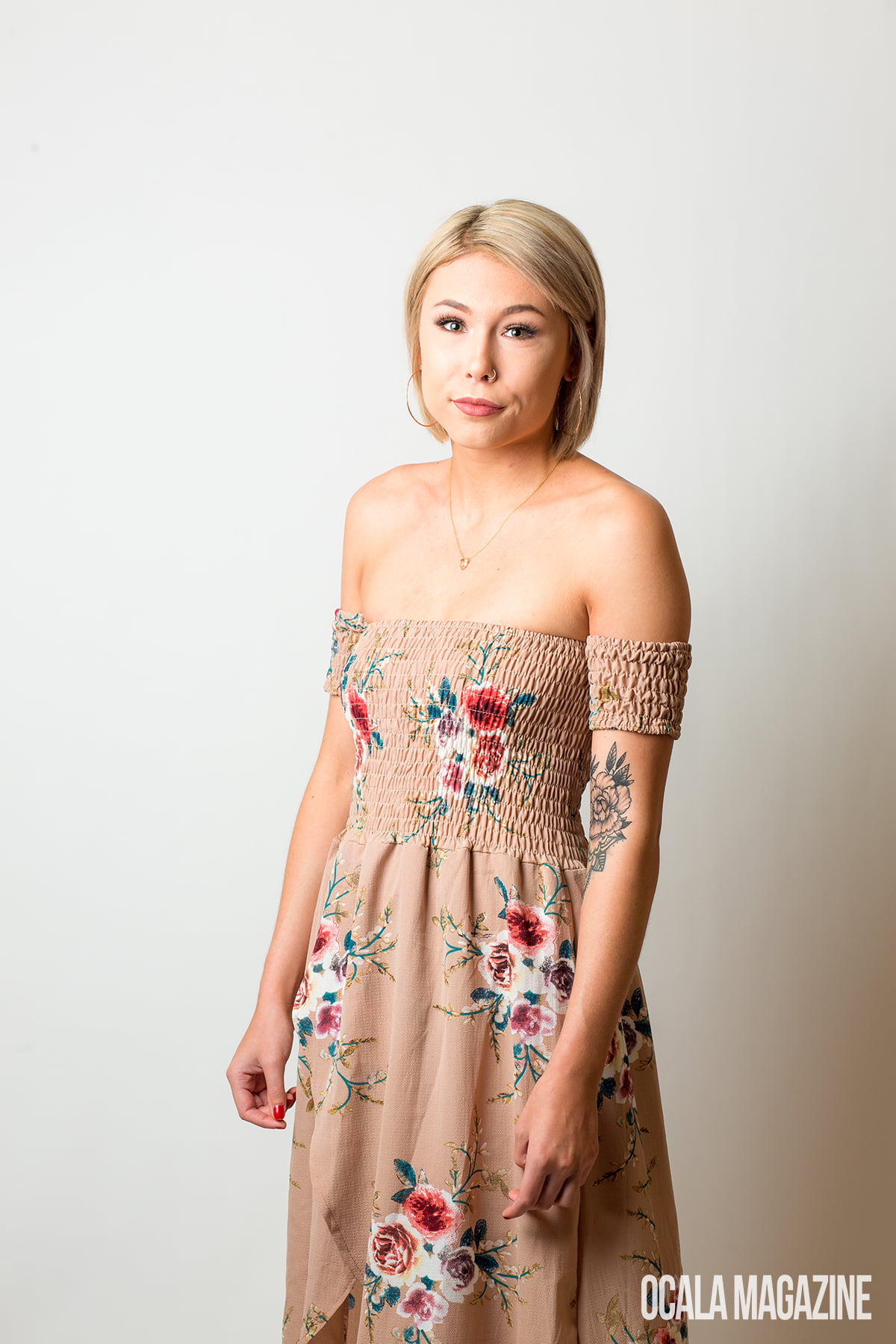 "It looks beautiful," she says. "You feel all glowy, all bronzy; you feel like you're ready for the event. You'll never come out orange with Brooke. It's always perfect for your skin tone – it's a nice golden look."
Counts says she first learned to spray tan in 2005 when she worked in a salon while going to college, and she started Simply Sunless seven years ago as a way to do something she loves and have time in her schedule for her husband and children. She is master certified and has put a lot of care into extras like a filter system and feet and hand barriers. Her space inside Salon Bliss offers complete privacy for clients, and she also takes great care to make each person feel comfortable.
"I want you to feel at home; I want you to feel relaxed," she says. She knows many clients feel nervous or self-conscious, especially at their first visit, but she reminds them that "we are perfectly imperfect."
Many brides find that the sunkissed glow from a spray tan gives them a confidence boost and also helps them to look their best in photos since it evens out skin tones and tan lines. Counts
finds satisfaction in giving clients that glow, but says her true measure of success is when a person walks out with a smile on their face. "It's more for how you feel, making you feel good about yourself."
Simply Sunless custom, premium spray tan is $45 and can be booked online at simplysunlessocala.com or by calling 352-843-2922. You can come to their location at 104 SE 1st Ave. Suite D or book a mobile service at your home or office.