By Robin Fannon of Rsvp Robin | Photography by Philip Marcel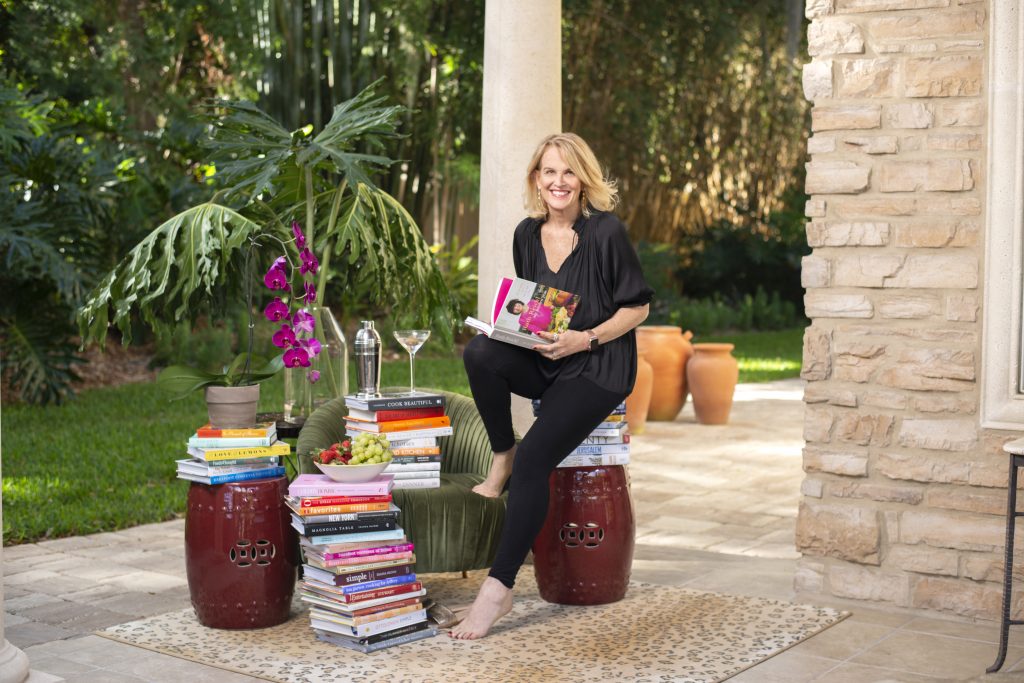 My lifelong cookbook obsession began at 7 years old, when my Mom gave me Betty Crocker's The Boys and Girls Cookbook. It had a cheerful, bright yellow cover and was full of clever recipes, colorful photos and amusing illustrations.
If someone asked me to describe a perfect afternoon, it would include delicious food aromas emanating from the oven, a favorite cooking program on the television and enjoying a sumptuous snack while simultaneously perusing a beautiful cookbook. I have found Ina Garten's The Barefoot Contessa series is particularly wonderful for such a day. While I do have a bookcase full of classics like Craig Claiborne's The New York Times Cookbook, Marcella Hazan's Essentials of Italian Cooking, The Silver Palate series by Sheila Lukins and Julee Rosso and Mastering the Art of French Cooking by Julia Child, Louisette Bertholle, and Simone Beck—my eyes are always peeled for the latest masterpiece for inspiration. Whether you are a fan of Martha Stewart or not, her books are incredibly detailed and, unlike many cookbooks, her recipes are thoroughly tested. When working at the Food Network in New York, I had the opportunity to spend time in the test kitchen. While recipe testing can be a fun and delicious occupation, it can also be disappointing, tedious and frustrating—which is why the best cookbooks are those where the recipes have been tested by professionals.
There's also something so visually seductive about cookbooks that feature beautifully-shot, glossy photos, which is why I have included credits for the photographers and food stylists for each book. I believe that behind every great cookbook author is a great team of artists.
My current favorite cookbooks have all been released within the last few years, but are already becoming my go-to classics. I hope you agree!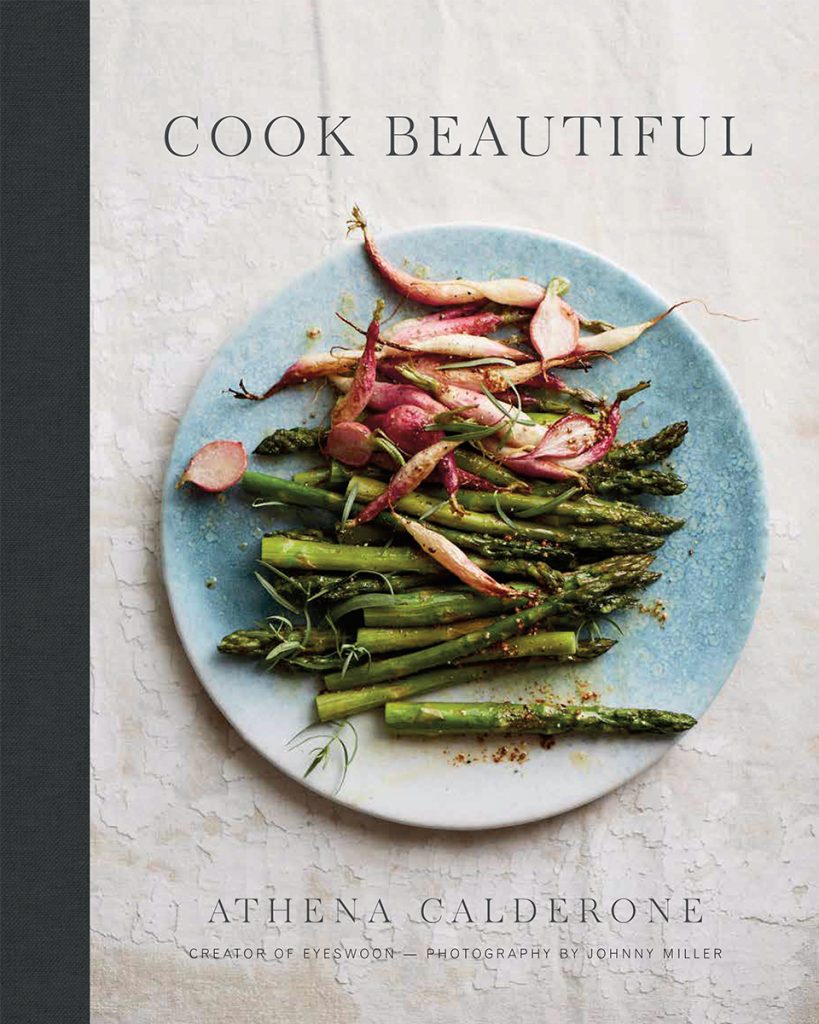 Cook Beautiful
by Athena Calderon with photos by Johnny Miller — food styling by Rebecca Barthosheky
Miller won the James Beard Foundation award for food photography, so it's a visual stunner. It also doesn't hurt that Calderon is a former model, an interior designer and has great personal style. She is the founder of the incredibly popular "Eyeswoon" lifestyle blog and her Instagram page is swoon-worthy indeed. Although the recipes are "rooted in simplicity", this is not a beginners cookbook. It definitely requires planning, foraging and may include unfamiliar ingredients to some. Heavily influenced by a Mediterranean diet, the ingredients are always seasonal and fresh, featuring lots of fruit, vegetables, proteins, herbs, spices and olive oil. Every time I pick up this book it inspires me to get in the kitchen and start rattling some pots and pans! My Favorite Recipes: Blood Orange and Roasted Beets with Yogurt, Tarragon and Hazelnuts and the Spinach and Goat Cheese Frittata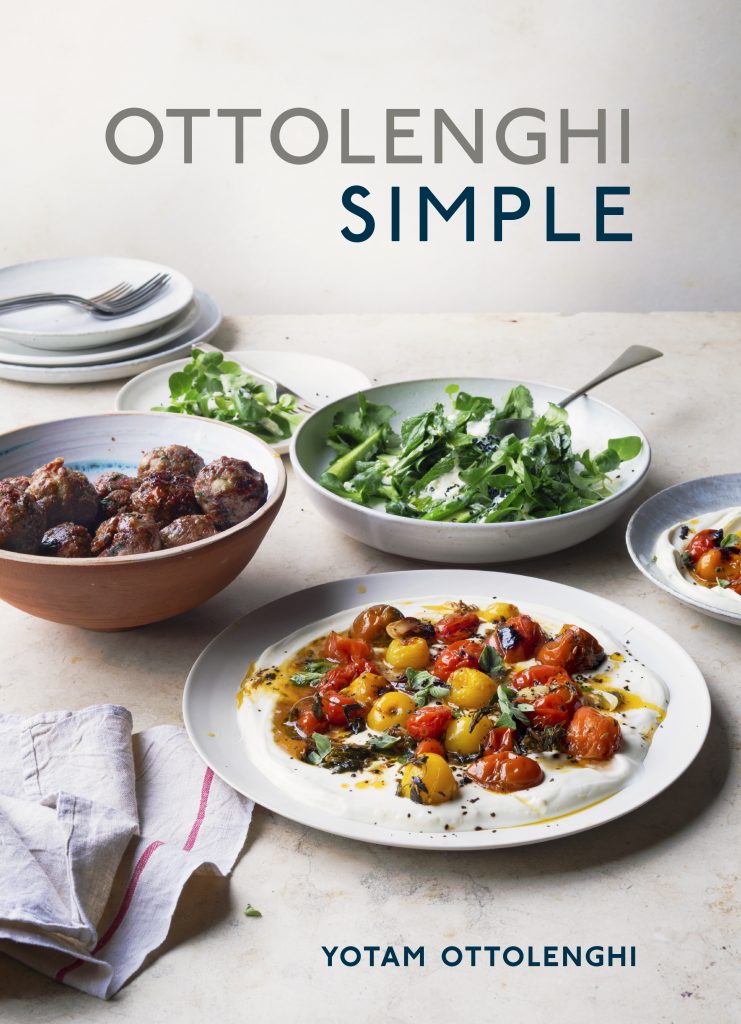 Simple
by Yotam Ottolenghi with Tara Wigley and Esme Howarth, photos by Jonathan Lovekin — food styling by Wei Tang
I first fell in love with Chef Ottolenghi's food style when his amazing cookbook Jerusalem was released in 2011. If I had to describe his cooking style I would say he creates layers of flavors that are heavily influenced by Middle Eastern and Indian cuisine. Ingredients such as tahini, za'atar and sumac make regular appearances. This is not your typical American diet fare. But if you are willing to explore different flavors and textures then this book is for you.
The title Simple is an acronym for
S "short on time"
I ingredients are 10 or fewer
M is for make ahead
P is for pantry-led
L is for lazy days
E is for easier than you think
While novice home cooks might find some of these recipes complicated they will be rewarded handsomely by the results. My Favorite Recipes: Hot Charred Cherry Tomatoes with Cold Yogurt and Orzo with Shrimp, Tomato and Marinated Feta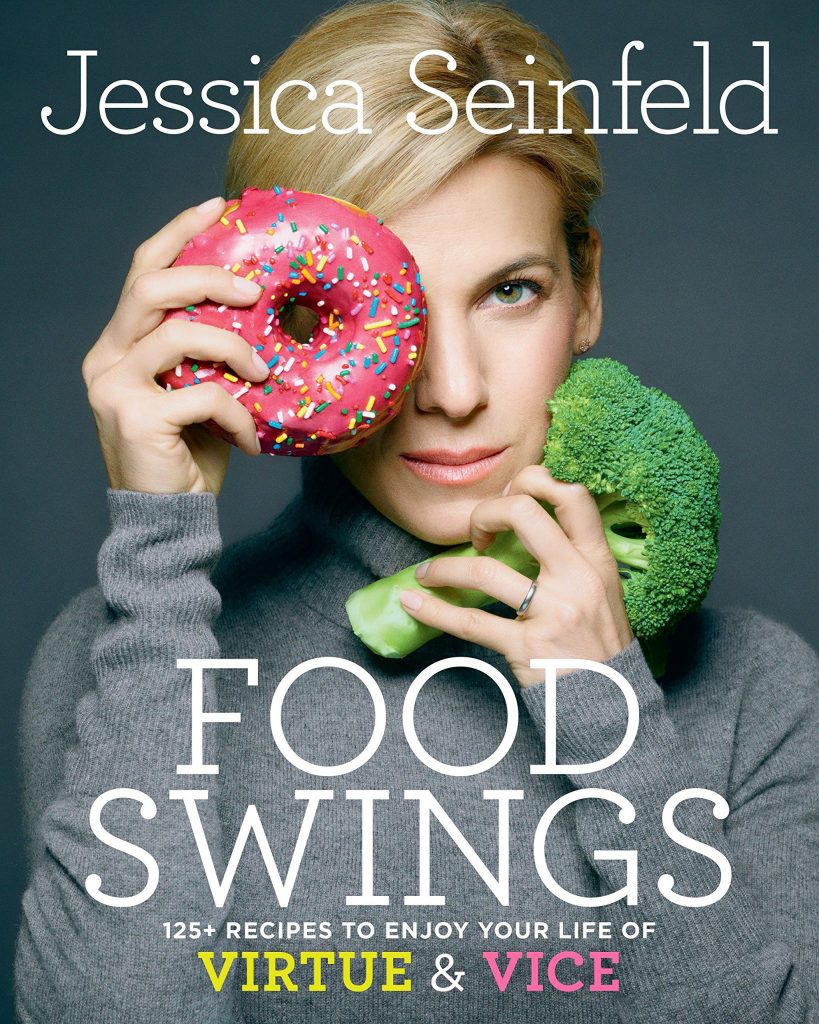 Food Swings
by Jessica Seinfeld with photos by John Kernick and Mark Seliger — food styling by Sara Quessenberry
Admittedly, I have a huge girl crush on this powerhouse of a woman. Yes, she is Jerry Seinfeld's wife but that is hardly her claim to fame. Seinfeld is an accomplished best-selling author and founder of Good Plus Foundation, which provides much needed useful items to underprivileged families. Her energy and sense of playfulness in her approach to cooking is fun and contagious. The premise of Food Swings is that sometimes we eat healthy and sometimes we don't. The recipes are all relatively simple and can be prepared with readily available ingredients. Her website www.jessicaseinfeld.com is easy to navigate and provides a plethora of delicious family-friendly recipes. My Favorite Recipes: Oven Fried Chicken and Creamy Mushroom Pasta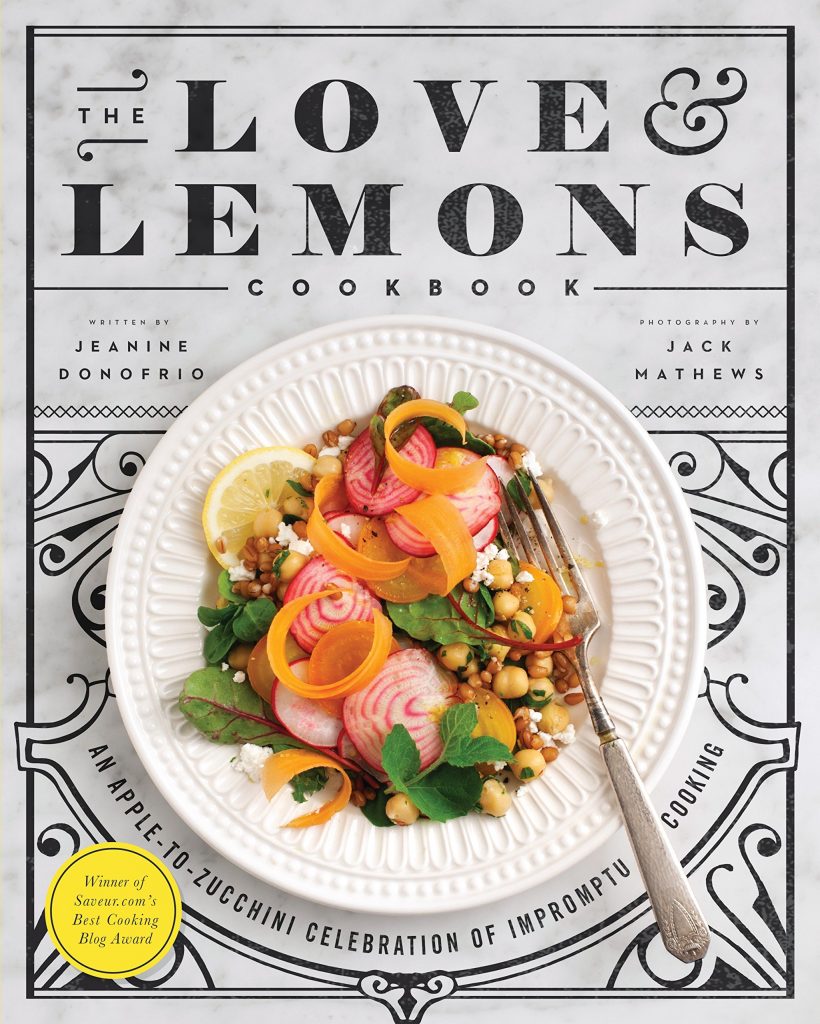 The Love & Lemons
Cookbook
by Jeanine Donofrio with photos by Jack Mathews — food styling by Jenn Elliott Blake
This dynamic husband and wife team are the co-creators of the award winning blog "Love & Lemons" (loveandlemons.com)
If you are vegetarian or vegan then this is the site and book for you. The New York Times describes it as "happiness in itself tossed in every bowl". Many of their recipes are finished with a squeeze of lemon, which makes it all very light, fresh and cheerful. Prettiness aside, it does deliver some seriously delicious and healthy recipes. Local, seasonal produce are the stars here and the recipes are simple and perfect for the warm Florida summers. They can do some pretty gosh darn amazing things with Brussels sprouts! My Favorite Recipes: Lemon Broccoli and Caper Couscous and Apple Fennel Salad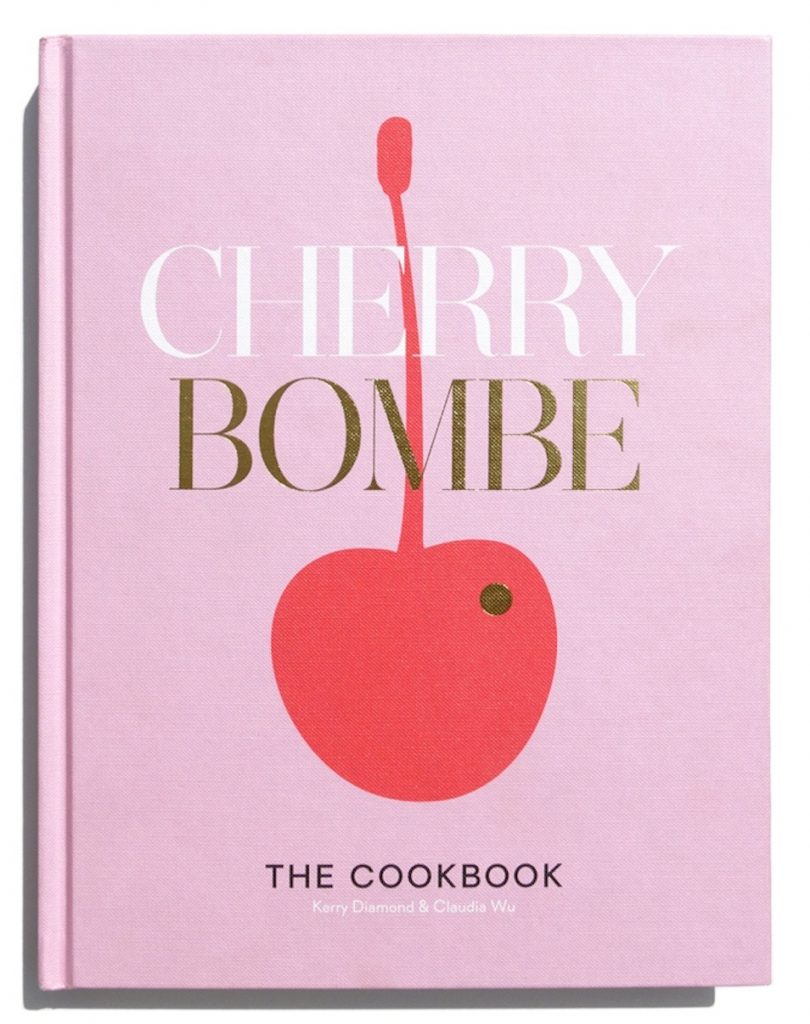 Cherry Bombe,
The Cookbook
by Kerry Diamond and Claudia Wu with photos by Alpha Smoot – food styling by Claudia Ficca
This book is about women and food. Part of the dedication reads, "Thank you for being domestic goddesses, culinary trailblazers and queens in the kitchen." I am a big fan of Kerry Diamond and the Cherry Bombe brand she has built.
She is the owner of Smith Canteen coffee shop in Brooklyn, and in addition to this book, there is a quarterly magazine and Radio Cherry Bombe. Then there is "Jubilee", an annual conference where culinary sisters can connect, network and discuss current issues. Fans and followers are affectionately known as "The Bombe Squad." Personally I love to listen to her podcasts on my daily walk, in which she interviews mavens of food, health, and style. The book is simply gorgeous and it's pink! My Favorite Recipes: Chicken Meatballs in Roasted Lemon Sauce and Pink Spaghetti with Beet and Ricotta Sauce 
Recipes: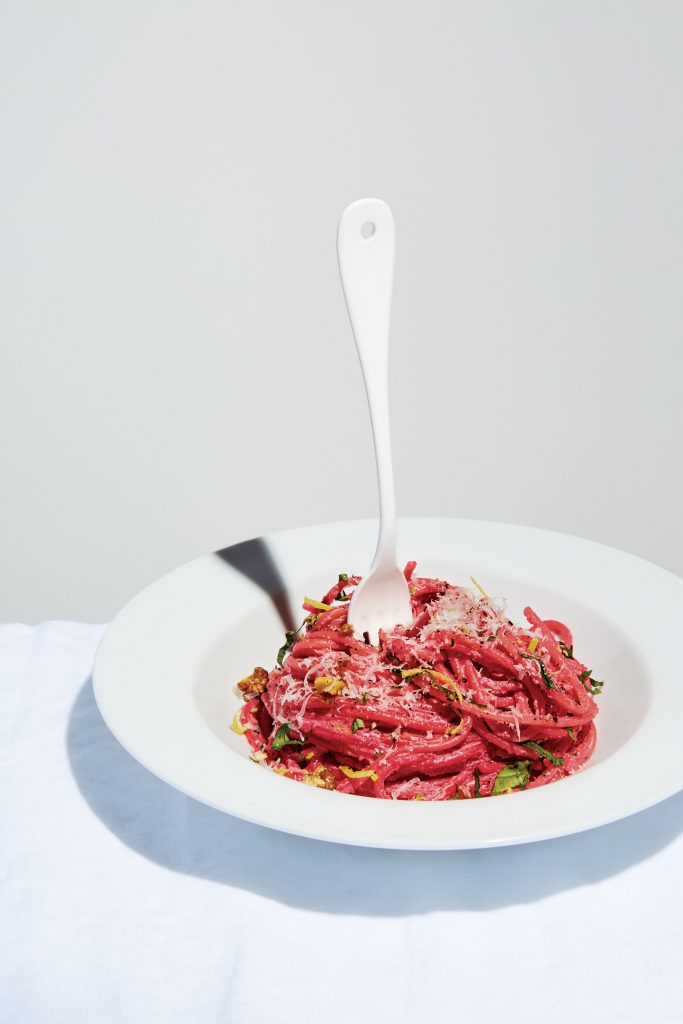 PINK SPAGHETTI WITH BEET & RICOTTA SAUCE
Makes 4 to 6 servings
Kosher salt
2 red beets, the size of tennis balls
2 tablespoons plus ¼ cup olive oil
½ cup boiling water
2 cups part-skim ricotta
1 pound dried spaghetti
¼ cup freshly grated Parmigiano Reggiano cheese
½ cup chopped fresh basil
¼ cup chopped toasted walnuts
Zest of 2 lemons
Fill a large pot with water and several large pinches of salt and bring to a boil.  » Peel the beets, then shred them in a food processor, using a shredding blade, or on the large holes of a box grater. You'll have about 4 cups shredded beets.  » Heat 2 tablespoons of the olive oil in a medium sauté pan over medium heat. Add the grated beets and a pinch of salt and sauté, stirring frequently, for 3 to 4 minutes. Once the beets have softened, add the ½ cup boiling water and cook for 3 minutes more.  » Transfer the beets to a food processor, add the remaining ¼ cup olive oil, and purée into a smooth paste. Add the ricotta and 1½ teaspoons salt. Purée again until very smooth. Set aside.  » Cook the spaghetti in the pot of boiling water according to the package instructions. Reserve 1 cup of the pasta cooking water and drain the spaghetti.  » In a large bowl, quickly combine the hot pasta with three-quarters of the beetricotta sauce and mix together well. If the sauce is too thick, add the reserved pasta water 1 tablespoon at a time. Add more sauce and/or water if necessary. Any extra sauce will keep in the refrigerator for a few days (see Tip).  » Twirl a serving of pasta onto a plate or into a bowl and sprinkle with some Parmigiano-Reggiano, basil, walnuts, and lemon zest. Repeat with the remaining pasta. Serve immediately.
Tip: Use the extra pasta sauce as a veggie dip, sandwich spread, or crostini topping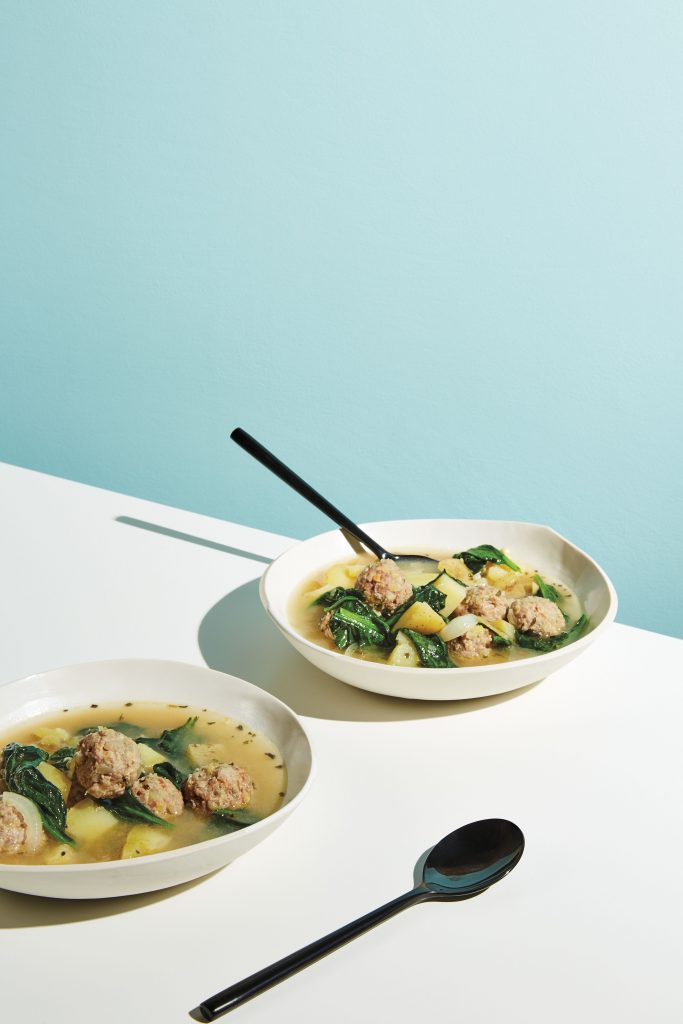 CHICKEN MEATBALLS IN ROASTED LEMON BROTH
Sarah Hymanson and Sara Kramer
Here's a technique we never knew about: roasting lemon halves until puffy and caramelized so they release a deeply aromatic, concentrated juice. It's the centerpiece of this soup and brightens the broth immensely, making it the perfect base for mini meatballs, veggies, and creamy potatoes. This recipe was inspired by a friend's grandmother's soup that Sarah and Sara tasted while in Israel. Their love of Middle Eastern flavors—so evident at their popular L.A. eateries, Madcapra and Kismet—are on full display here.      Makes 5 servings
Meatballs
½ cup pine nuts
1 leek, white and light green parts, only,
finely diced
1 fennel bulb, finely diced
2 shallots, finely diced
3 sprigs fresh thyme
2 tablespoons olive oil
Kosher salt
1 pound ground chicken (dark meat only)
Freshly ground black pepper
Broth
2 lemons, halved
¼ cup olive oil
1 shallot, halved with the root intact and
outer skin removed
3 bay leaves
½ cinnamon stick
8 cups unsalted chicken broth
1½ teaspoons crushed dried mint
Kosher salt
4 cups cubed potatoes (use fingerlings or
another small creamy variety)
4 cipollini onions, halved and sliced into
¼-inch half-moons
1 bunch hearty spinach,
long stems trimmed
Make the meatballs: Toast the pine nuts in a dry skillet over medium heat for about 5 minutes, tossing them several times so they cook evenly. Transfer to a plate and let cool. Once cool, coarsely chop the nuts.  » Combine the leek, fennel, shallots, thyme, olive oil, and ½ teaspoon salt in a medium skillet. Sweat over medium-low heat until everything is soft, about 10 minutes. Remove the thyme and let the mixture cool.  » In a large bowl, combine the cooked vegetables, pine nuts, chicken, 2 teaspoons salt, and several cracks of pepper. Cover and refrigerate.
Make the broth: Preheat the oven to 400°F.  » Roast the lemon halves cut-side up on a baking sheet for at least 45 minutes, until the lemons are puffy and the bottom ends are browned. Let the lemons cool and deflate, then squeeze them over a strainer or sieve to catch any pulp and seeds. Set the juice aside. (You'll have about ¼ cup roasted lemon juice, depending on the size of your lemons.)  » Heat the olive oil in a stockpot over medium heat. Place the shallot halves in the olive oil, cut-side down, and cook until well browned. Add the bay leaves and the cinnamon stick and swirl around a few times. Carefully add the broth, being mindful of the hot oil, and follow with the mint, a pinch of salt, and the potatoes. Slowly bring the broth to a light simmer, allowing the potatoes to absorb the flavors without breaking down.  » After 20 minutes, or when the potatoes are just tender, remove the shallot and the cinnamon stick. Add the onions. Next, add the roasted lemon juice 1 tablespoon at a time. Taste the broth after each addition and adjust the seasoning. » Finish the meatballs: With lightly wet hands, form the chicken mixture into balls about 1 inch in diameter. (You should have 25 to 30 meatballs total.) When done, add the meatballs to the broth. Gently poach over medium heat for about 7 minutes, or until just cooked through. Right before removing from the heat and serving, add the spinach to the broth to wilt. Remove the bay leaves and serve.