By Melissa Deskovic | Photography by Mark Emery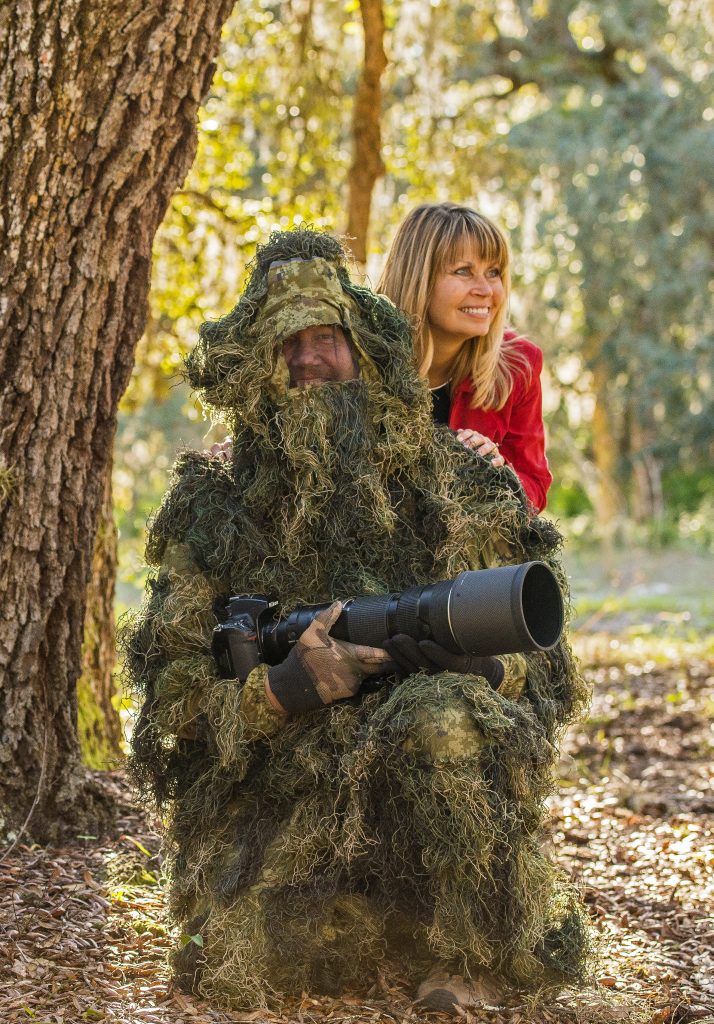 With little time to spare before heading out to Alaska, Mark Emery stopped in to our offices for a chat. Emery is one of Ocala's hidden treasures. If you were to run into him, you likely wouldn't realize you've probably seen his work somewhere—particularly on BBC, PBS, the Discovery Channel, in National Geographic, on fishing shows, in books, on two Academy-Award-winning films—plus he has scored over 200 television shows and commercials. His life keeps him busy as he and his wife Mary travel the globe—35 countries and counting—capturing majestic wildlife stories on film, and we couldn't let him leave without learning more.
A Look Back
His expansive career had small beginnings right here in Ocala.
"I started as an oil painter." He remembers with a grin. "I was doing surrealism, and it took such a long time to do a painting, and I thought I'd starve that way. When I was 18 or 19 years old I won a bunch of art competitions—but I thought, 'I can't do this.'"
Being a painter wasn't in the cards, but what he learned from it gave him valuable knowledge about light, composition, perspective and subject matter. These things would serve him well once he discovered his true calling, cinematography.
Spellbinding stories are told through the lens of this Central Florida native who has spent his life capturing the beauty of the world around us. His work has led him to the farthest reaches of the earth, working with wildlife legends like Academy Award-winning documentary filmmaker Jacques Cousteau—yet Emery's roots remain firmly planted in Ocala.
Of his younger years, he speaks of experiences most people might only dream of attempting.
"I've worked a lot on different outdoor things. From the '70s on, I was working at Silver Springs wrestling alligators and hooking rattlesnakes five times a day," he recalls with a grin. There's an ease and comfort he has with nature that defies everyday logic.
"Then I got on with a couple of companies in the early '80s making books on fishing and outdoor stuff for a book series that did real well."
That experience led to a job with Jordan Klein Sr. and his son Jordy, making shark films for the Discovery Channel in the late 80's. Klein Sr. is another legend in Ocala. He and Jacques Cousteau co-created CryoLung, a liquid air breathing device used  to extend scuba diving time. Klein Sr. also invented the first underwater camera. Emery reverently speaks of his mentor, "He's 93 and still lives here, we just honored him recently with the Walk of Fame."
After five or six years working with the Kleins, Emery learned that he had an aptitude and talent for the medium and gained the confidence he needed at this new level.
"Okay, I can do this," he thought.
Leveling Up
"I was working in Alaska half the year and here (in Ocala) half the year, and I started seeing situations where I could get a lot of great footage in a minimum amount of time," he observes.
"We were shooting movie film, so it was very expensive—$400 every 11 minutes when you shoot. So I talked to a friend of mine who was working for Marty Stafford's Wild America, and he brought his cameras. I did the underwater, and he did the above-water, and we took that into National Geographic and eventually we got on with them in 1989."
The speed at which he partnered with National Geographic was a head-spinning turn from his days wrestling alligators. "It was a big jump. I got very lucky and got a 1-hour show for the first assignment. The two shark shows we did were also one-hour."
The experience at National Geographic was an exhilarating environment where he learned how to adeptly use the best equipment in the best places.
"They have lenses and cameras at National Geographic that you'll never see anywhere else," he describes enthusiastically.  "So when you start there, you need to go with people to see what they're doing. When you see these shots, and you think, 'How did they get that?'—just know it's the equipment." He was immersed in a new, elite level of visual storytelling.
"The other thing that is vital is location, location, location," he adds. "You're going to go to the best location in the world for moose, for salmon, bears, whatever. Combining the equipment and the locations, and knowing how to use light, you can then get the magic shots in a relatively short period of time. It's fast, and you had better know what you're doing. You can't mess up much in the field."
Working with the environment instills a respect inherent with the surroundings.
"One of the things you find when you shoot wildlife is that you get a certain reverence for animals because you're with them in the night and the daytime, so you know their struggles," explains Emery. "If a pretty deer is walking along, you might think "Oh, that's nice,"—but at night that deer is wondering if a bobcat or coyote is coming in to chase it out and get the fawn she just had, or about any of the many adversities they face."
It gave him not only renewed respect for the animals he was capturing—but also a sense of how they move about in their environment.
"You get a whole different feeling for that animal. It's like if you live with a person, you know what they go through and their struggles with their family as they age—that's what you're doing. You're recording the biography on those animals, so you don't have to invent the reverence, it comes naturally."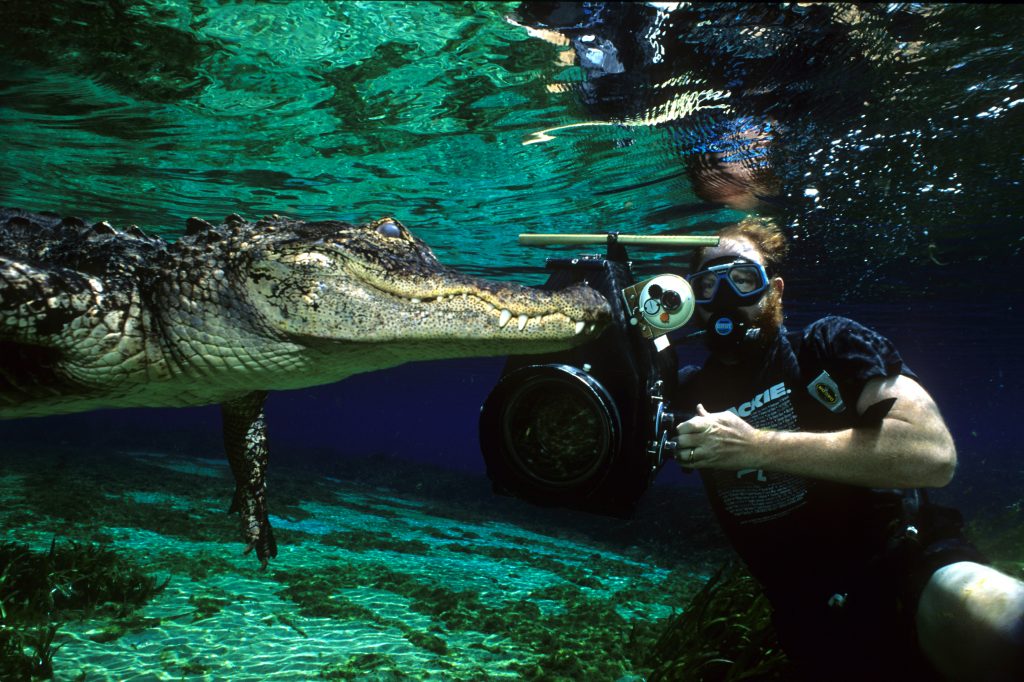 Living the Dream
It's an exisence most only dream of, he's merged his passion and creativity into a successful career, and built a life around watching and waiting for those perfect images to capture on film. Being the active and energetic outdoorsman, has made it an ideal pursuit. If he wasn't sleeping, he was in the field.
"I was always on the water fishing or filming, so when I got to National Geographic I was always in a location where we could do something. They'd ask, 'Do you want to shoot alligators in the water?" Emery laughs. "I'd go, 'Yeah!'  'Do you want to shoot crocodiles in the water in Cuba?' 'Yeah, I want to do that!"
It's not for the faint of heart. The inertia of sometimes ending the day—or multiple days—without that perfect shot can be a mental as well as physical challenge. You have to have more than a passing desire; you need a passion and drive that propels you from one project to the next.
"What happens with wildlife photography is they'll want you for something, you'll make a good bit of money for 3 or 4 months or whatever, and then you're in-between jobs doing other things," he says, with the placid acceptance of one who's learned how to process and deal with the uncertainty of the job.
"A big part of that process is to diversify and explore other interests," he advises.
With a career that has earned him multiple awards—including an Emmy for cinematography—he maintains a down-home humility that is indicative of the Ocala vibe. It's not just his Emmy, he stresses. "When you win an Emmy, there's a lot of people involved," he says sincerely. "It's not just you." He and his team of trusted associates work closely with each other and his desire to include them in his accolades only reinforces that Southern charm which is refreshing for such an accomplished cinematographer.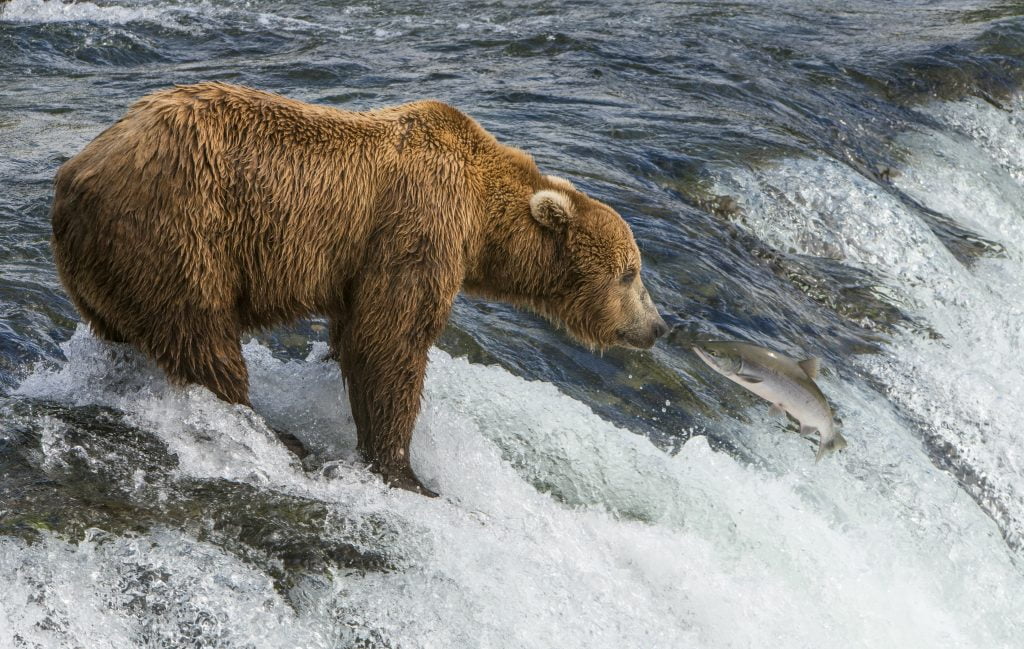 Now and Beyond
Emery's current project is a topic he knows well,  co-produced with the BBC and airing this fall on PBS. It's all about his home state of Florida, and he's excited for people to see it. "We started in North Florida before the hurricane, and got some of the really remarkable areas up in there on camera. Then we moved all the way down the state, including the Silver River, where we filmed underwater," he tells us. "We did the key deer and the pythons in the Everglades and all that."
He also worked on an episode of Planet Earth that will air sometime next year, called 'Seven Worlds,' where his team shot aerials of Silver Springs and went underwater with his beloved manatees and alligators. In addition to that, he has a four-part Smithsonian series in the works that will be out sometime this year.
It's a fast-paced life that shows no signs of letting up.
"I'll be 65 this fall, and I'm looking forward to slowing down…not at all," he laughs.
"I'll probably be doing a little more teaching. I'll be working on a film in Alaska this summer as soon as I get up there. We have a guide service there, so part of the summer I guide fishing and filmmakers and photography groups. The rest of the summer I'm filming for somebody. As long as that continues, I'm fine. I love doing that."
He gets questions all the time from up-and-comers wanting to know how to do what he does, and he's always honest about the challenges. Today, when posed with that question he cannot help but to laugh heartily as he points out, there's a much more crowded market in still photography, with freelancers based in nearly every corner of the world.
"They used to have you going all over the place, but now there are shooters literally in every one of those countries," he warns. The best recommendation he can make is to specialize in a field or craft within the genre.
"Probably the best is what we call charismatic megafauna—that is, is big sharks, big elephants, lions, bears, alligators, manatees and such. Choose an area that has a lot of variety and just live there," he advises. "Then you can know the timings and when to shoot and get the best shots."
But he believes there's room for new talent to be developed and nurtured, because there are limitless possibilities when working in nature and wildlife. There is always something new and inspiring happening that people will want to see and hear about.
"There's still room for really great stories. That's the thing. A great shot does not get you in the door,"  he stated. "A great story is what gets you in the door."