By Ilia Laboy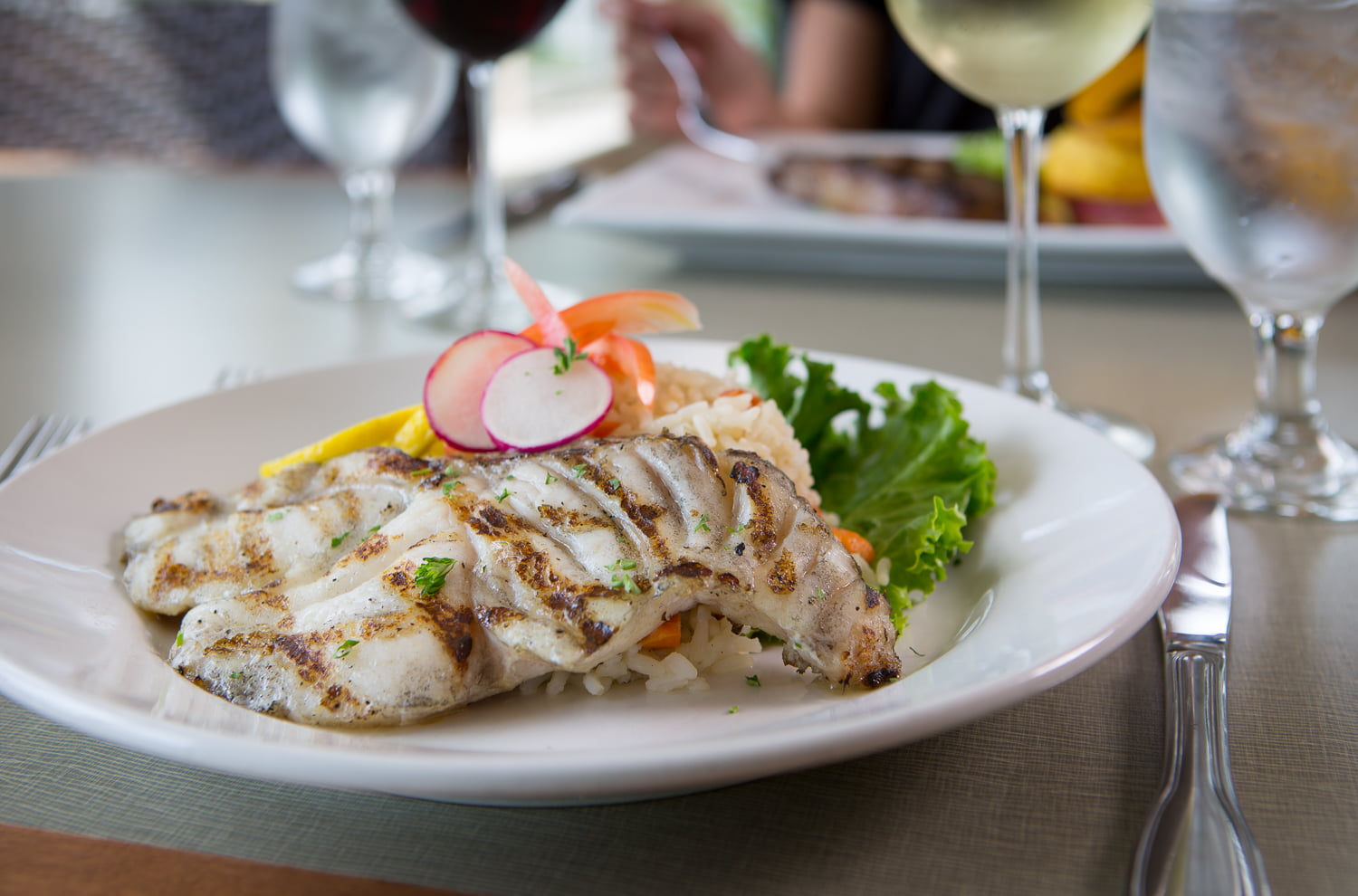 As Florida residents, we tend to take all of the natural charms around us for granted. But just southwest of Ocala is a hidden paradise filled with nature so beautiful and food so scrumptious you won't want to leave. Come with us and explore West 82° Bar and Grill, Plantation on Crystal River's main dining attraction and a must-visit destination on Florida's Gulf Coast.
I've lived in Florida for more than 15 years and I know I'm not alone when I say that I have no idea about a tenth of the magnificent destinations it has to offer. We are lucky to have virtually endless opportunities to get away from the stress of the daily routine and escape to one of our many natural havens. After all, we get to live where everyone else vacations. If you're looking for a getaway without too much travel, set your GPS for Plantation on Crystal River.
Originally constructed in 1962, this beautiful golf resort and spa was the first of its kind along the Florida Gulf Coast to provide an elegant atmosphere and southern hospitality while showing respect for their natural surroundings. The beautiful golf resort is surrounded by over 25,000 surface acres of lakes and rivers, wildlife refuges and state parks. Apart from a golf school and tennis lessons, the proximity to all these ecological beauties gives the opportunity to also indulge in some nature-based activities, and there are plenty to choose from. From snorkeling, fishing, and sailing, to swimming with manatees, ecotours and scuba — you could even get scuba certified! If you have a water or nature-related activity you want to explore, chances are Plantation on Crystal River can give you access to it. Take advantage of your stay and visit the relaxing spa, play a round of golf on their 27 hole course or spend the day out on the water, sailing, dock your vessel on their ample marina, and come into West 82° Bar and Grill to satisfy your appetite.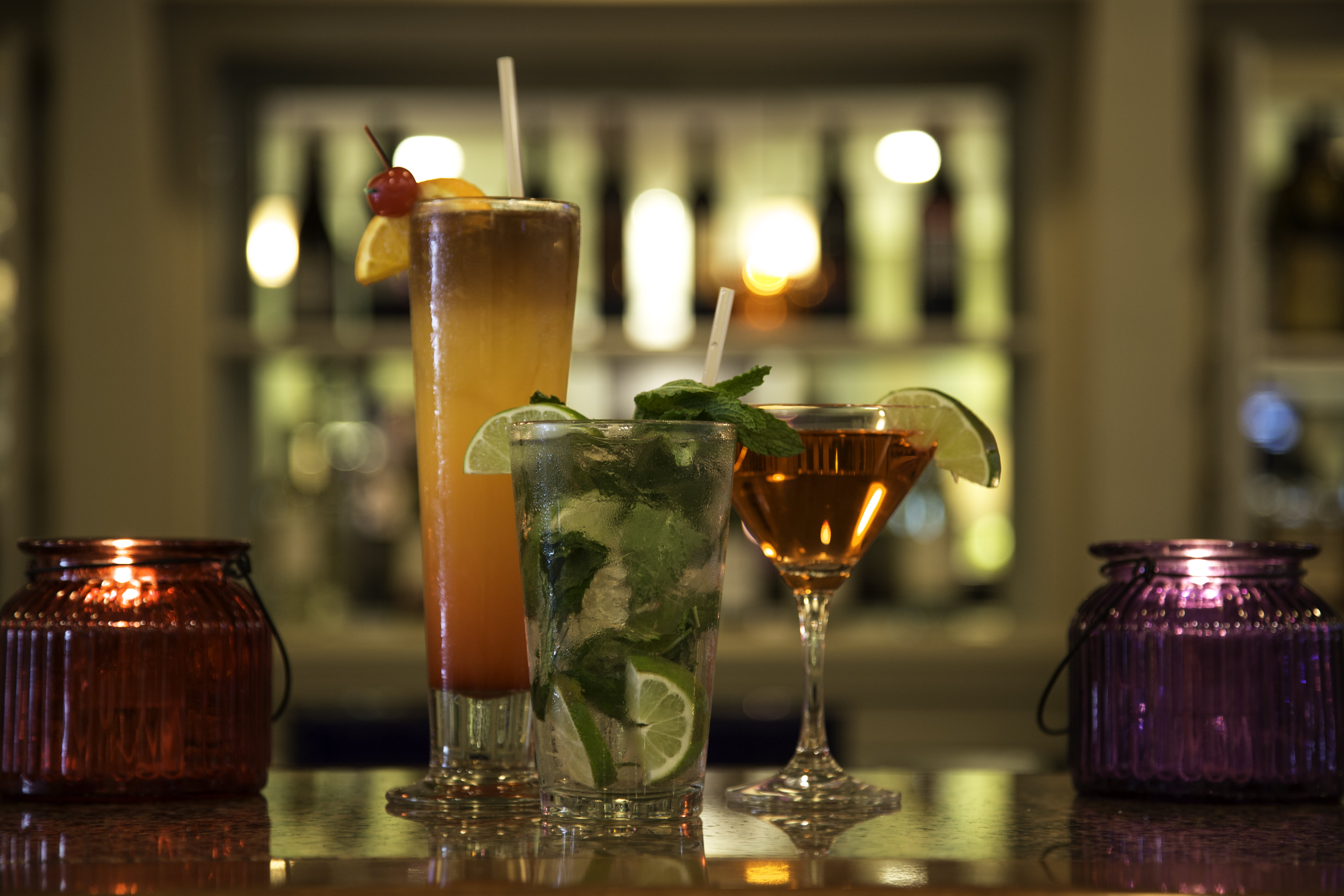 Quaint and homey, with a view slightly reminiscent of a Bob Ross painting, the West 82° dining room is the heart of this small paradise. It has served as the main dining area since the beginning of Plantation on Crystal River. From the moment you enter the lobby of the resort, you can't help but be welcomed and enamored by the aromas of the delicious delicacies this restaurant has to offer. As soon as you cross that threshold, you're greeted by friendly faces. Once seated, you're waited on with great care. The surf & turf inspired range of variety allows for elevated takes on southern classics, like their luscious shrimp and grits meal featuring perfectly spiced Conecuh sausage, fresh shrimp, stone ground cheesy grits, and topped with crispy fried onions. In following with the resorts long-standing commitment to the preservation of the natural resources that make their location so unique, it's apparent with just one look at the menu that they focus significantly on fresh, locally sourced seafood, meats and produce. The Ferris Farms Strawberry Salad, for example, features fresh spinach, pickled shallots, freshly picked strawberries, tangy goat cheese, and sweet candied walnuts for an extra crunch, topped with an enticing whole grain mustard vinaigrette. They also offer house staples like grouper, chicken, or shrimp cooked to your liking, able to satisfy every palette. Their commitment to fresh ingredients is so vast that there is even a menu option allowing you to cook your catch! Here you get to harvest your own fresh scallops or fish and have it prepared for you to your liking that same afternoon, without having to worry about cleanup or prepping for only $11.95, and the meal includes two sides from the restaurant and your choice of soup or salad. This unique dining option allows their guests to see that food comes from nature and doesn't just appear by magic at the grocery store, allowing for a greater appreciation not only for their food  but for nature as a whole.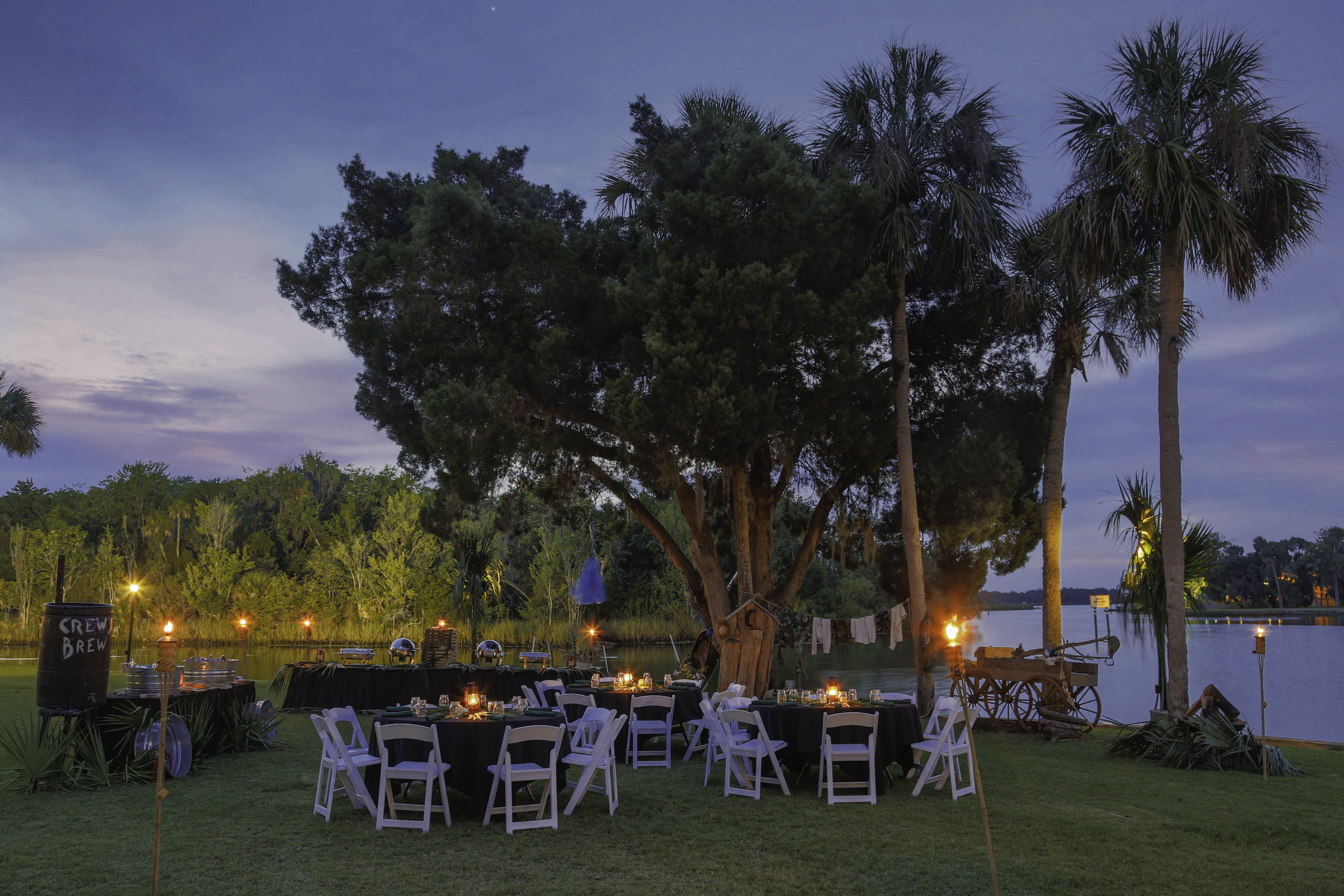 When it comes to amenities and options on what to do, this location does not disappoint. Their menu is vegetarian and celiac-friendly, just make sure to let them know. And if you're looking for a more casual dining experience, they have you covered too! The West 82° alfresco Tiki Bar faces the sparkling lagoon-style pool and has its' own menu of delicious options to choose from. Their drink specials are sure to keep you cool by the pool while you munch on some lite bites. From specialty burgers and sandwiches to saucy wings and cocktails, their cuisine is any foodies dream. They also specialize in banquets, catering for weddings and special events, corporate meetings, sweet sixteen celebrations, and pretty much any other event needed to be organized. One of their most popular internal events is the Swamp Party, a fun and creative outdoor event with special props and outfits, creating a memorable celebration. The team at West 82° is always innovating and creating new ways to bring unforgettable experiences to their guests.
As they continue to evolve, they continue to focus on their guests' needs and expanding on what they already do well— to bring their visitors a continuously great experience. As the industry continues to move in a more eco-friendly direction, they also carry on their journey to even more local, fresh, and sustainable products. This is reflected in their menu and the variety of new creative dishes they experiment with to bring you the most unique and delectable dining experience possible. Their location puts them in a favorable position where their biggest challenge has been trying to keep up with the demand for the area. This hideaway is smothered in southern hospitality and Florida charm, and although they specialize in surf & turf style dining, they cater to all tastes. The views are amazing, the service is excellent, and the food is delicious. West 82° is definitely a luxury watering hole amidst an ecological paradise. 
For more information
www.plantationoncrystalriver.com
800.632.6262
www.facebook.com/HayworthPR
twitter.com/PlantationOnCR
instagram.com/plantationoncrystalriver