Story and Photography By Rich Sterne, MSN, APRN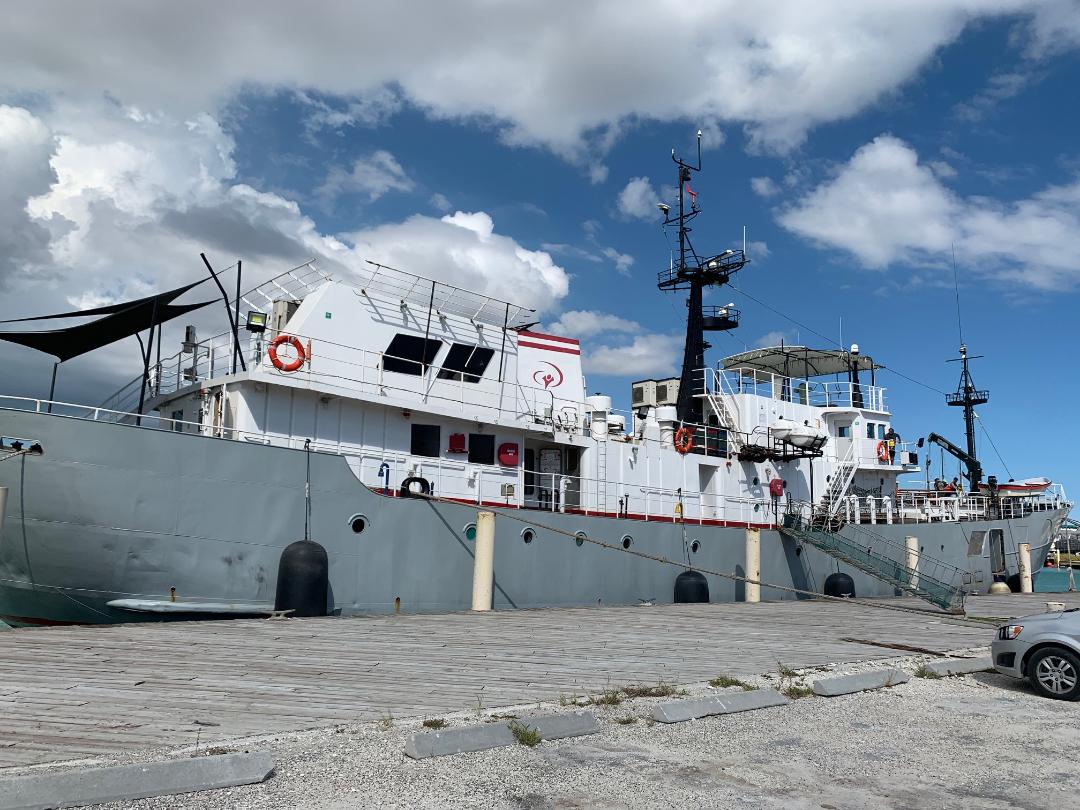 On August 24, 2019, the world stood watch as Hurricane Dorian leveled much of the Bahamas. With winds reaching 183mph, this slow-moving storm decimated anything that stood in its way. In the days and weeks following, many around the world rushed into action.
Rich Sterne, an Advanced Practice Registered Nurse (APRN) with a Master of Science in Nursing (MSN) was one of the heroic medical professionals who used his knowledge and expertise to help aid those on the storm ravaged island. He shares his experience exclusively with Ocala Magazine—direct from the field.
September 9, 2019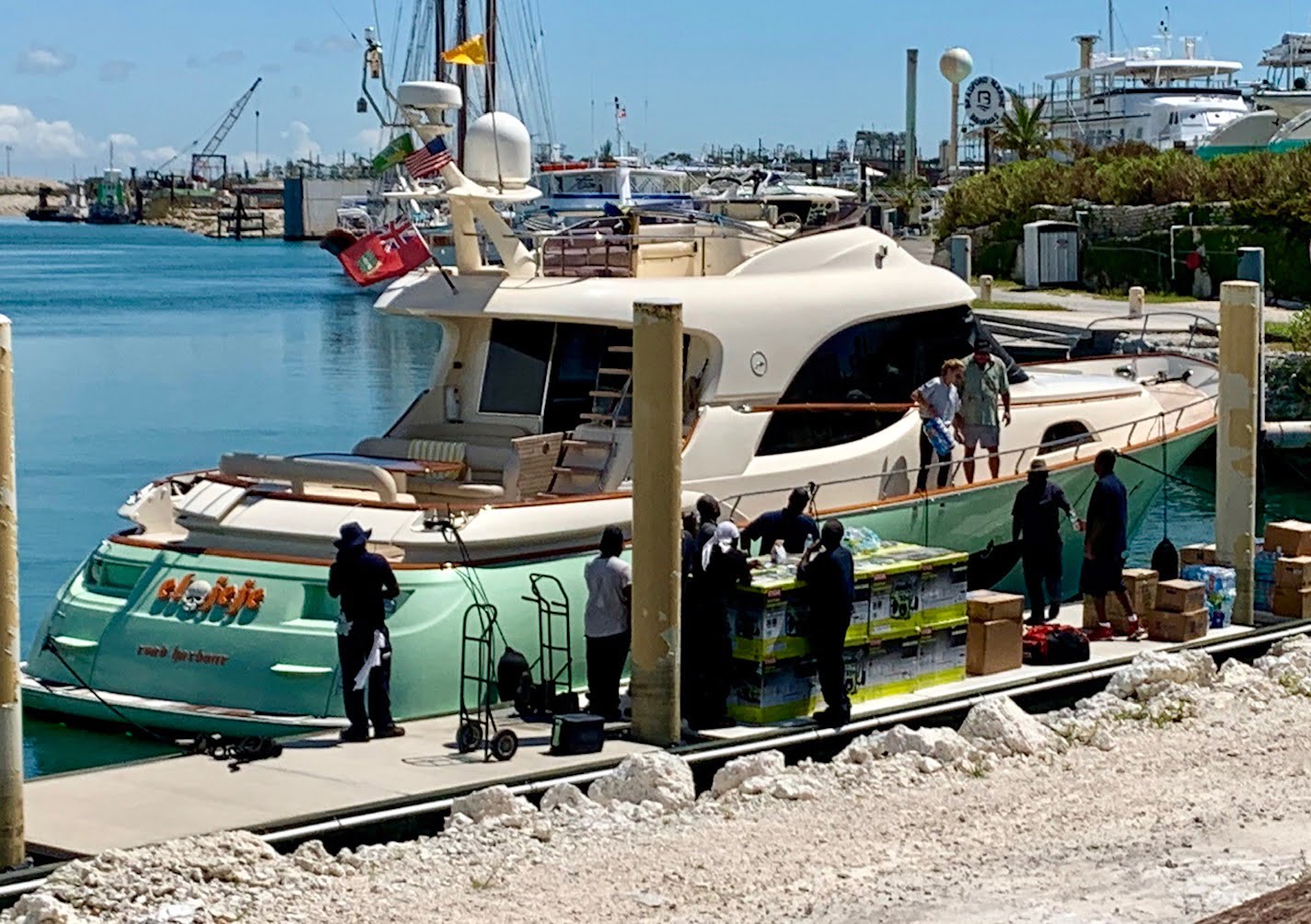 7:30a.m. Fort Lauderdale, Florida. The private pleasure yacht El Jefe is packed from stern to bow with supplies for the hurricane-battered Bahamas. It's been almost an entire week since Dorian ravaged the islands, and we are headed there to help.
8:30a.m. We embark on a mission to deliver supplies to the floating hospital MV Pacific Hope docked in Freeport, relief supplies for the Bahamian residents, and in the evening, the boat will return to the states with evacuees. Aboard the El Jefe, we have three Bahamian residents heading over to assess their properties, my medical assistant Brandi and me, and of course, Captain Tom Isom with his crew Mike and Mike. The owner of this multimillion-dollar pleasure vessel has basically turned it into a cargo ship full of generators, tarps, cases of water, and medical supplies. The El Jefe is taking all of that cargo and us overseas gratis; not only have they gifted us passage to Freeport, they also covered the cost of over 900 gallons of fuel. And this is just one trip. 
You now know where we are going, so let me tell you how we got here. I'm a nurse practitioner, and I'm trying to get to the Bahamas. A bunch of people, including myself, want to go volunteer. When seeking a way to volunteer my professional services, I was fortunate to be networked with Mike Stocker, a staple member of the South Florida Yachting community. He introduced me to Captain Marvin Wilson of MV Pacific Hope, to Yacht Aid Global, and then locally to Bradford Marine in Fort Lauderdale, Bluewater Yacht Crew Training, and National Marine Supplies. All those mentioned, and some others, meet at National Marine and have a planning meeting about how to logistically manage working in tandem. Many of them have worked together for years, and they plugged me and my medical professionals right in. 
This trip is to help who we can medically in the tattered islands. And with the recent introduction, it became a way for me to work with and assist the MV Pacific Hope with medical staffing solutions, and relief for their current volunteers.
Just to get one nurse practitioner and a medical assistant to the Bahamas, we have so far included two worldwide non-profits, three huge Fort Lauderdale and Caribbean Marine supply companies, a few marinas in a couple different countries, a pleasure yacht owner, his captain and crew; and, last but not least, this wouldn't have been possible without numerous unmentioned employees, volunteers, emails, phone calls, texts, and social media posts. I am sure that list is less than half of who has acted in our one small mission to get a couple medical professionals to the islands.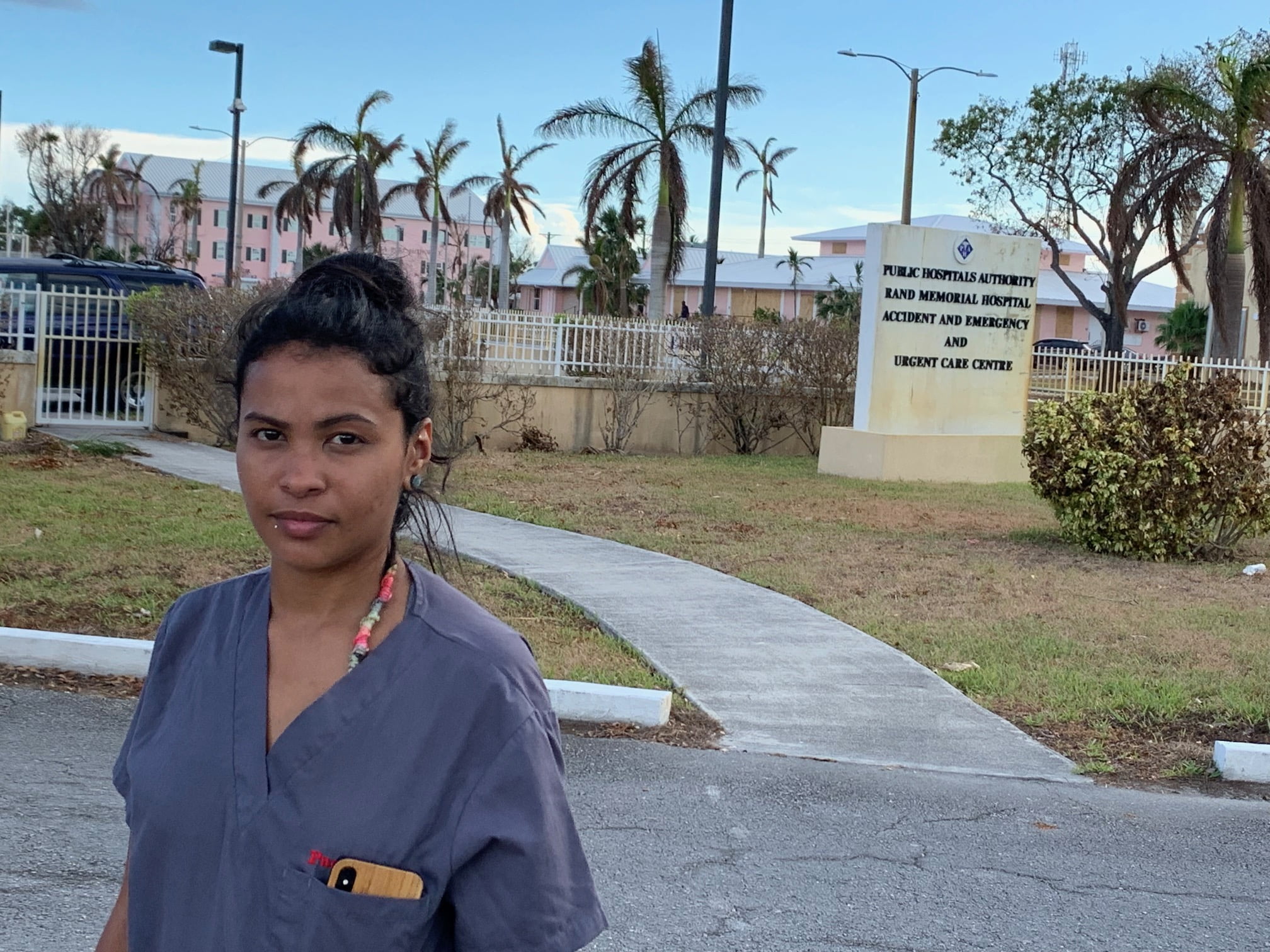 9:30a.m. We are full steam ahead at over 30 knots per hour riding seas 3 to 5 feet. Flanked by flying fish, we are twenty-five miles offshore, so fifty more to go. I look at the beautiful deep blue water, matched with the light-blue sky and its puffy white clouds shaped like cotton balls. It's a beautiful day and we are on the type of luxury boat that only few get to experience in life. That thought is quickly contrasted by the rude awakening of traumatized Bahamian people, and the devastation which awaits us in the once beautiful Bahamas.  
The only reports that we have received from those ahead of us relay that the stench of death abounds, and it's accompanied by bloated, dead bodies littering the villages. "Can you bring us a few thousand body bags or large tarps please…", echoed a voice from one of the medical teams on site. That vivid carnage is juxtaposed with the reports of grateful and determined Bahamians taking care of one another and working steadfastly through the reality that their friends, families, properties, and nation will never be the same again—and that's if they were lucky enough to survive the storm at all. At this time were told more than 6000 people are still missing, and the death toll keeps rising. On the television news last night in Florida, the Bahamian government last reported about 40 deaths. The reports from our people on the ground there multiplies that number by one hundred.
10:15a.m. Making small talk with my fellow passengers, we discuss our reasons for heading to the Bahamas. One of the Bahamian residents coming with us is a nurse named Gretchen. I explained to her that in our planning meeting in Fort Lauderdale the other day, with all of the aforementioned groups, the topic of needing surgical suites was paramount, as the hospitals in the Bahamas were flooded. She happens to be the Director of Nursing and Clinical Administrator of a surgical center in Freeport that survived Hurricane Dorian; being on the third floor of a well-built structure, it weathered the storm. She explained they are a fully-equipped surgery clinic and have a generator for power. In the next breath, she offered the facility for any procedures needed. What are the chances, in the middle of the ocean, with a total of eight people onboard that I get a contact like that? I'm no statistician, but I would say it's about a billion-to-one. So, Gretchen Dezelick and her facility, Okyanos Center for Regenerative Medicine, now join the ever-growing list of who and what it takes to help move our little spoke on the wheel of medical relief for those affected by the storm.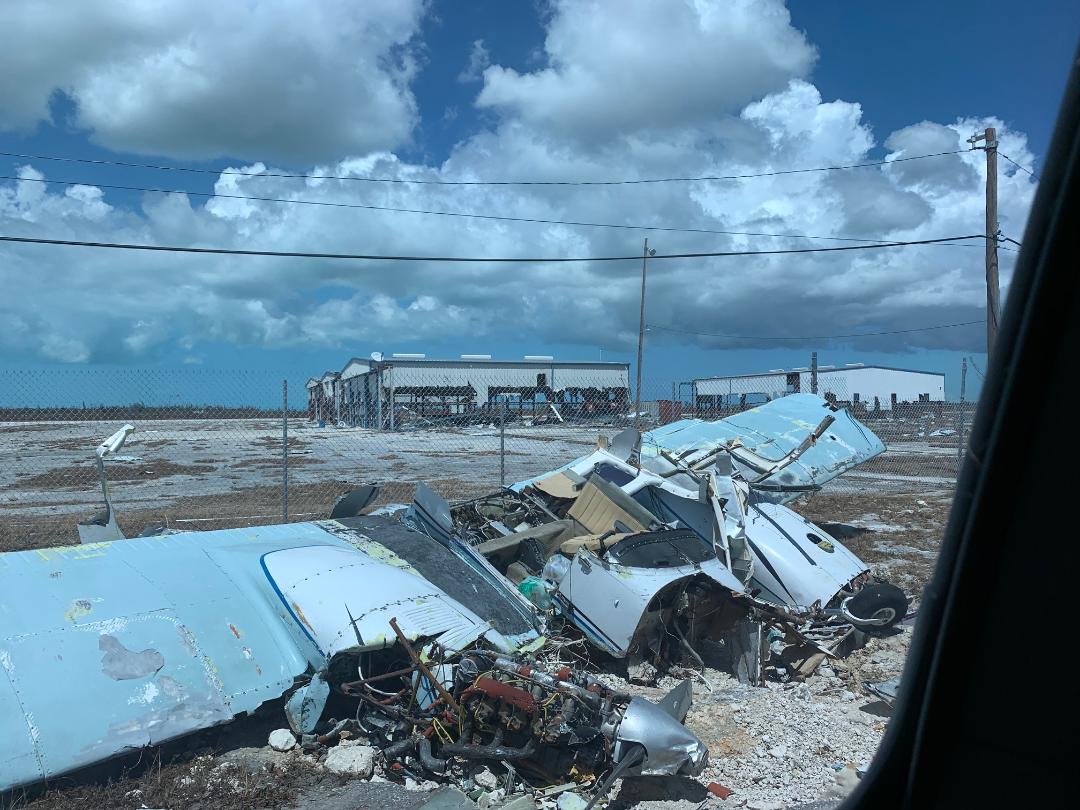 12:30p.m. We arrive at Bradford Marine in Freeport. The Bradford staff is happy to greet us, and we all empty the 20 generators, uncountable cases of water, and medical supplies we delivered on the El Jefe. It is obvious that the dockworkers are grateful that we brought them and their country supplies; on the other hand, it was just as obvious that their faces told the story of weathering a horrific cyclone, and then continuing the trauma in the week since, living in the destruction. The Bahamian customs and immigration officials are not only efficient and professional, they also express gratitude for all the help they are receiving. At least half of the cargo we delivered on this trip is ear-marked for Bradford Marine's Bahamian employees. There is a distribution center set-up at the main office, and employees are coming and going with food, generators, diapers, toothbrushes and just about anything you can imagine them needing. Employees whose own homes and families are torn apart are actually the ones who are working the pallets of items to distribute to their coworkers. A beautiful microcosm of a village coming together at a time of need; in addition, it's wonderful to see a company caring for its employees the way that I witnessed today. 
2:20p.m. We take a short tour of the island by transporting our fellow Bahamian-resident travelers to their homes. There are more trees snapped in half than there are complete ones. There are more roof shingles scattered about than there are the roof. Fuel stations are running on generator power, and 100-vehicle winding paths of cars and trucks, out of gas, are being pushed slowly but surely through the line as it moves. Just about this time, my phone chimes, telling us that we need to get to the airport to pick up a couple of Emergency Room Physicians, both with a fellowship in Disaster Medicine. They arrived to staff the Pacific Hope. We give them a quick report of what we know so far as we get back to meet the ship. The only thing they knew was, "There was a bad storm, so we volunteered to come here, and we just got off the plane…that's all we know…" Fady Issy, M.D. 
3:45p.m. The MV Pacific Hope harbors at Bradford's Marina. Captain Marvin Wilson gives instructions to his crew. They unload both land and sea vehicles off-board and start the process of setting up shop. We tour the vessel and learn they just got here from Dominican Republic, and, though they just docked, they are ready to bottle 100 gallons of potable water per hour and cook 1000 meals a day to be delivered to those in need. That doesn't even mention the medical missions they are here to sow. Captain Marvin  loads us into a 4-wheel, all-terrain service vehicle. The small vehicle is clearly marked Pacific Hope, so many people wave, even though, they are in a 5-hour line to get enough fuel to power a small generator and a light. For many, this will reveal the fact that they don't even have any furniture to sit on because the storm surge gutted their home. These same people give us a smile and a wave, so again we feel the gratitude from the locals.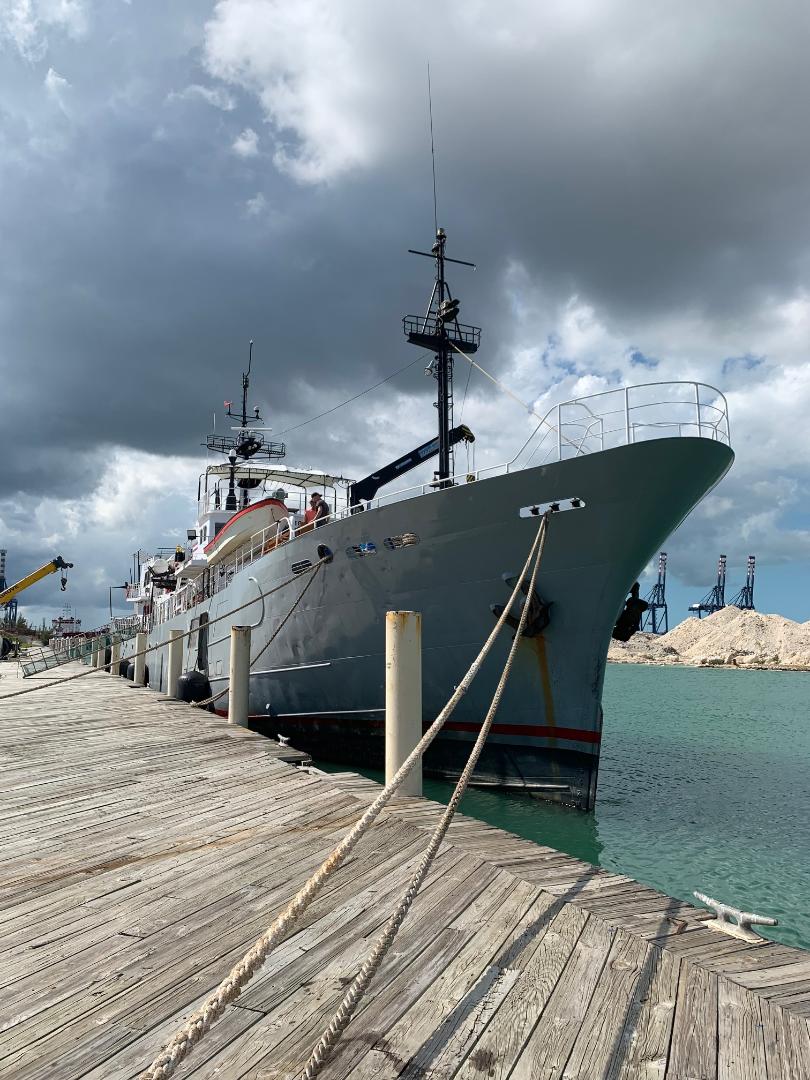 4:40p.m. We are en route to Rand Memorial Hospital to get a first-hand look at the facility and their capabilities. We have heard rumors but are unsure of the truth. Samaritan's Purse, another life saving Non-Governmental Organization, is working on a temporary tent hospital, but it isn't built yet. Reminiscent of a pop-up military type facility, they will have surgical theaters and all the equipment of a top-notch hospital. 
We get to Rand Memorial Hospital and it looks devastated. Uninvited, we interrupt them; the staff is doing their thing managing the patients as best they can, yet it's a one-story building and was as flooded as anywhere else on the island six days ago. Not only are they managing the healthcare, they are greeting us with smiles. The captain, doctors, Brandi and I step in to a meeting with the medical director, the director of nursing and 10 other administrators of Rand Memorial. Captain Marvin informs the medical director and the administration that MV Pacific Hope is here to support them and serve them with anything they need. He couldn't have been more courteous in explaining to them that we came to help them, not coming to change anything, but to support them with staff, food, water, patient care, outreach to far villages, transportation, and housing for staff. Pacific Hope was even willing to create a makeshift pediatric unit to hold them until Samaritan's Purse was running. We complete our meeting with them with a promise to return tomorrow for a meeting with the Bahamian Ministry of Health and all of the key players for establishing and maintaining a medical facility to care for them until they can care for themselves. As indicated to us, Rand's plan is to close the hospital completely for enough renovationsbto again be operational. Pacific Hope is supplying water and food, housing medical staff, and preparing mobile medic units. Samaritan's Purse is building tent hospitals. The disaster physicians, Brandi, and I are all sifting through the pallets of donated medical supplies, and Captain Marvin is fielding non-stop phone calls while managing his crew.  In Fort Lauderdale, Yacht Aid Global, National Marine Supplies and Bradford Marine employees are assisting in logistics arranging tons—literally tons—of cargo that the private yachting community has donated. In addition, the private yachting community is donating their private vessels, planes and helicopters to deliver the supplies and manpower; however, this takes a lot of planning to execute.
I'm in the Bahamas watching first hand 40 to 180-foot private pleasure boats and super-yachts whose owners are selflessly turning them into cargo ships. There is load after load of supplies, from diapers and formula to generators and fuel containers. The wealthiest people in the world have come out in force; they have showed up like I've never seen before. They are not only donating money and supplies, they are literally donating billions of dollars' worth of vessels to offer their individual parts for the unraveled isles they have always called their playground. The Bahamas is considered the backyard of the South Florida yachting community; and a regular destination of boaters from around the globe. The mariners have always provided support for the Bahamas, by way of patronage; however, this is an unprecedented response.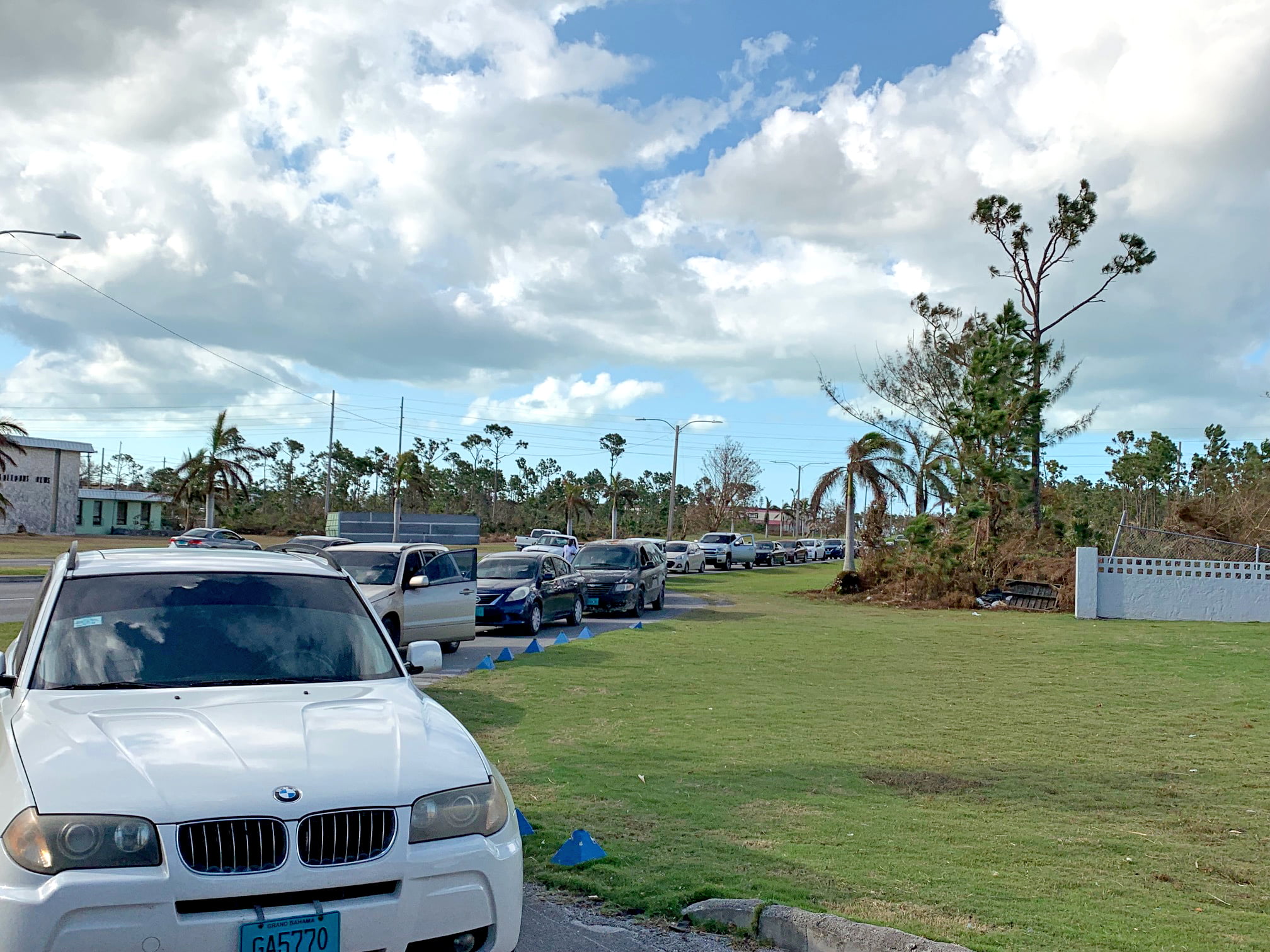 5:30p.m. We get back to the MV Pacific Hope just in time for supper. We sit in a large common area on the ship, eating and talking. The time winds on, then Captain Marvin calls a meeting of all-hands-on-deck. He begins by discussing the information we have learned in the last few hours, the lay of the land we have surveyed, and the Bahamian government's situation and requests. He shares with the group how far along Samaritan's purse is with building the hospital. He explains the role Pacific Hope will play in the multifaceted rescue mission. He informs them of the ominous task at hand. His crew of volunteers are ready. The plan right now: supply water, make food, deliver water, and deliver food. Introduce the 2 new physicians and other newcomers to the ship. Then, we get ready to tour around the island to make more plans.
7:20p.m. It's dark all over the island. The sound of generators abounds. There are no cars on the road, there are no streetlights, there are no stores, restaurants, or any businesses open. There are no cruise ships in harbor, there are no tourists shopping, there are no yachties enjoying libations at the local roosts. There are no birds in the sky, there are no leaves on the trees, and there is no telling when any of those will be back. The air is still, the smell is strong, and the feeling of gloom is palpable. A once-favored spot of partygoers from all over the globe, it's now ground zero for a massive disaster. There are untold numbers of people and animals dead. All of that said, there is a great need for us to come back and for more to come over. The Bahamas need help, and they will need help for a long time.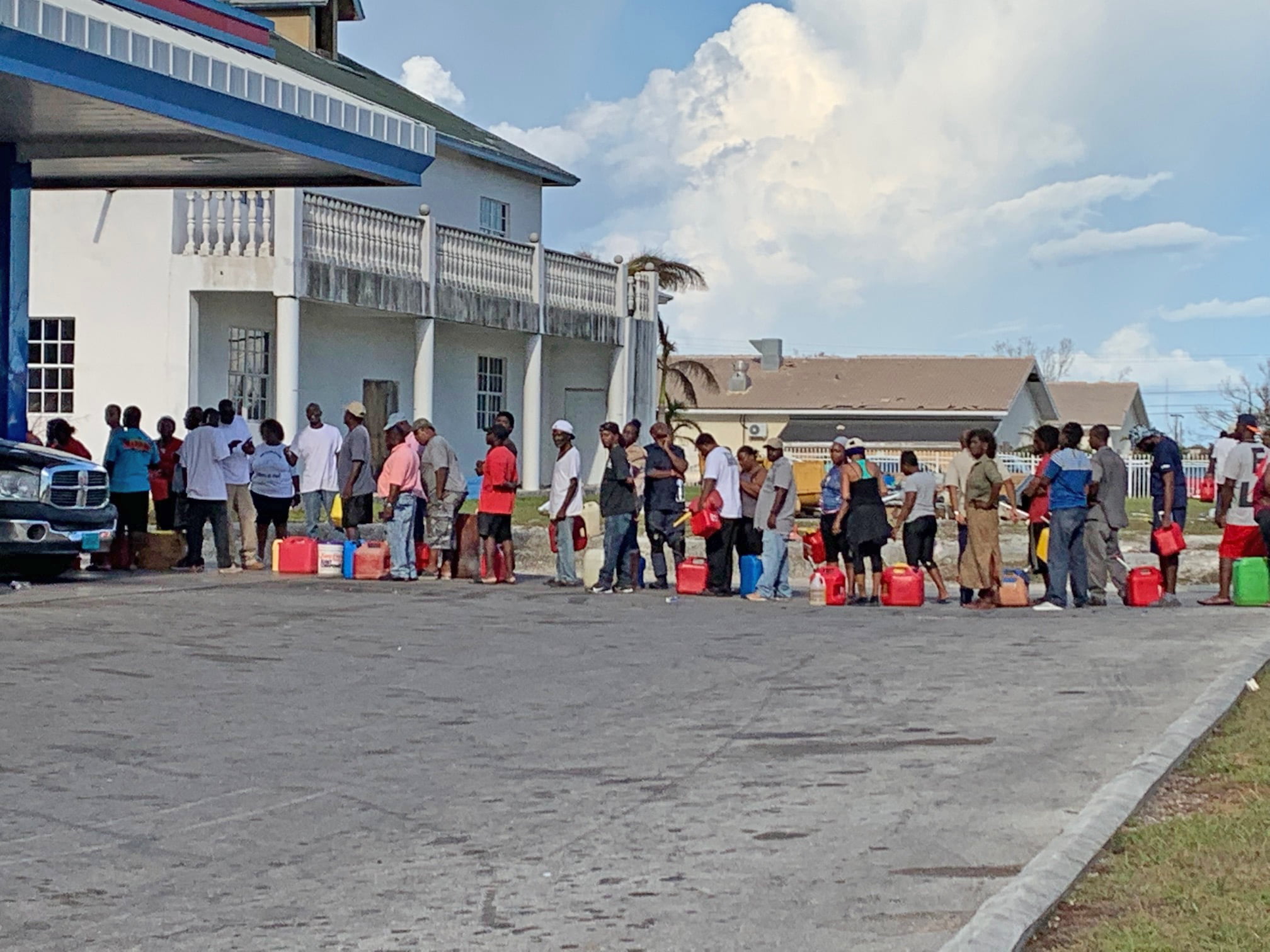 8:30p.m. We complete our journey at Pelican Bay Lucaya, where we obtain board passage back to Florida. Thanks to the sport-fishing vessel, The Predator, and its captain, John Hynes, we get a comfortable ride back to Florida—free. It has been quite a journey. Today has been a long day.
4:30a.m. I am back at my home in Florida, with electricity, warm water, a working refrigerator, and air conditioning. My house is full of furniture and all my family members are still alive. I get back to social media. We are getting hundreds and hundreds of medical professionals from all over the country, and the world, to offer their help to the Bahamas. We are inundated with boat and plane owners willing to transport staff and supplies, all day every day to the needy islands. The real story is the wonderful world of boat owners and crew, planes and pilots, and the large volume of people willing to help—because of their efforts the Bahamas has a chance.