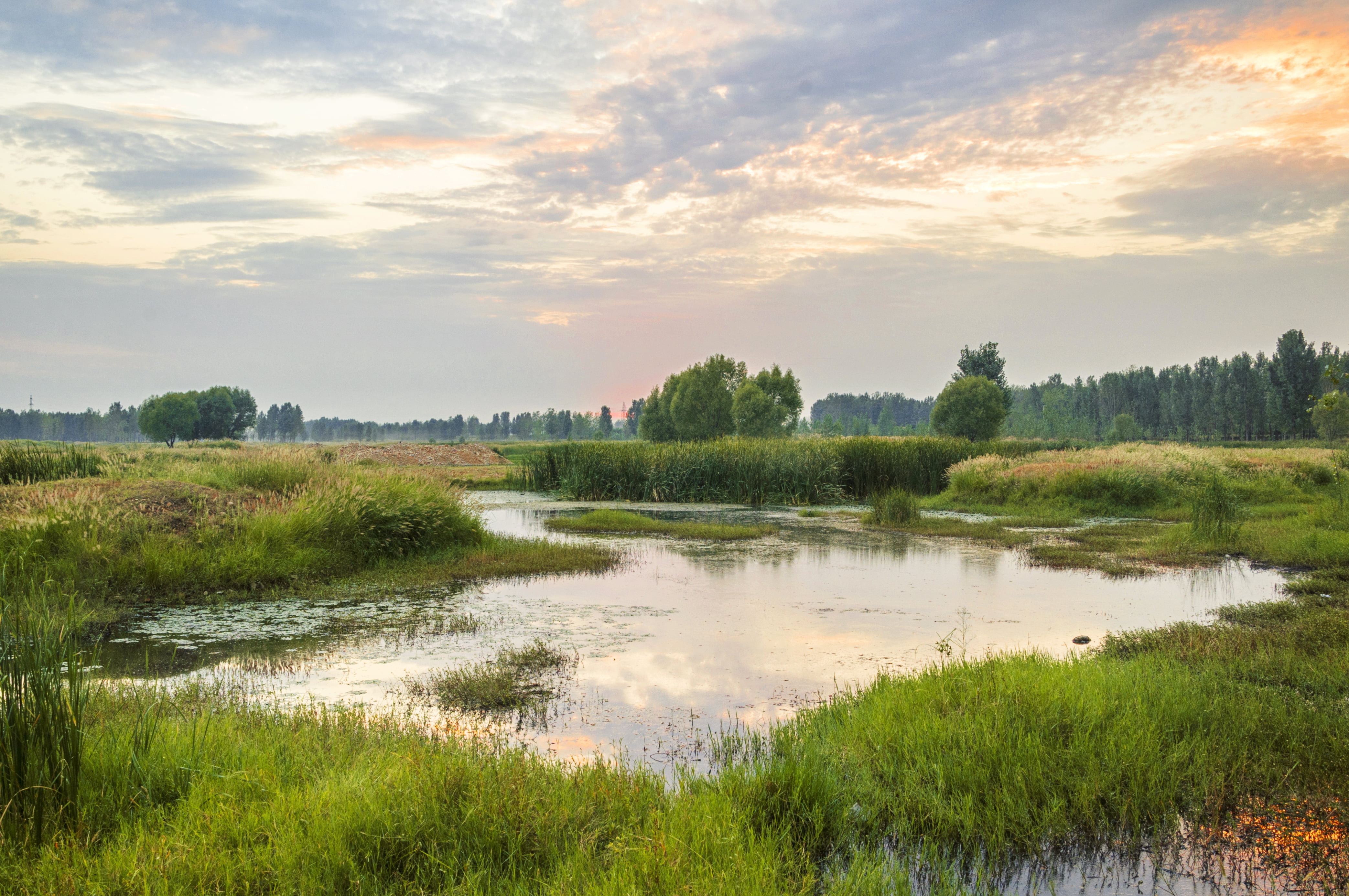 By Carey David
Water, water, everywhere…and not a drop to drink— but plenty to recharge—and the City of Ocala is doing just that with their Wetlands Groundwater Recharge Park initiative. The park is the city's plan to make the best use of its water resources. But first, you might ask what is recharge water? Recharge is the water that drains through the soil to refill the groundwater and helps replenish the aquifer below. There are some interesting facts that you may not be aware of when it comes to water. Knowing these few simple facts will help you understand the how and why behind the Wetlands Groundwater Recharge Park project.
Florida is the national leader when it comes to water reuse. With the Recharge Park groundbreaking in June of 2018, the project is well underway. The project site is a 60-acre, city-owned parcel that is adjacent to the old Pine Oaks Golf Course location in Northwest Ocala. Once up and running the park will receive treated wastewater from two of the city's water reclamation facilities and stormwater from the Old City Yard Drainage Retention Area. Up to five million gallons per day of recharge water will be added to that which was previously extracted from the Upper Floridan Aquifer, increasing the water flow at Silver Springs. At the groundbreaking ceremony, Ocala Mayor Kent Guinn said, "The Wetland Groundwater Recharge Park allows the city of Ocala to efficiently use its water resources. By developing this park, the city will create a wetland ecosystem, improve water quality, boost regional groundwater supplies and provide numerous recreational opportunities for the community." Sentiments were also shared by the Florida Department of Environmental Protection's Secretary, Noah Valenstein. "The Ocala Wetland Groundwater Recharge Park is a great example of how partnerships between state, regional and local governments can benefit our environment and our communities. Working in this spirit of collaboration has not only allowed us to break ground on this important project but has helped us leverage more than $190 million in state funding over the last seven years into an investment of more than $360 million to protect and restore Florida's iconic springs." So, we are not only making a positive ecological impact on our community but the entire state of Florida!
During the evaluation, design, and permitting phase in 2017, the city established the following project goals:
• Replenish the aquifer with treated reclaimed water and stormwater, removing nitrogen and phosphorus to provide benefits to the Upper Floridian Aquifer and Silver Springs.
• Create a setting to attract wildlife and improve the natural value of the area.
• Continue to involve our community to assist in developing an educational facility with learning opportunities, and park facilities.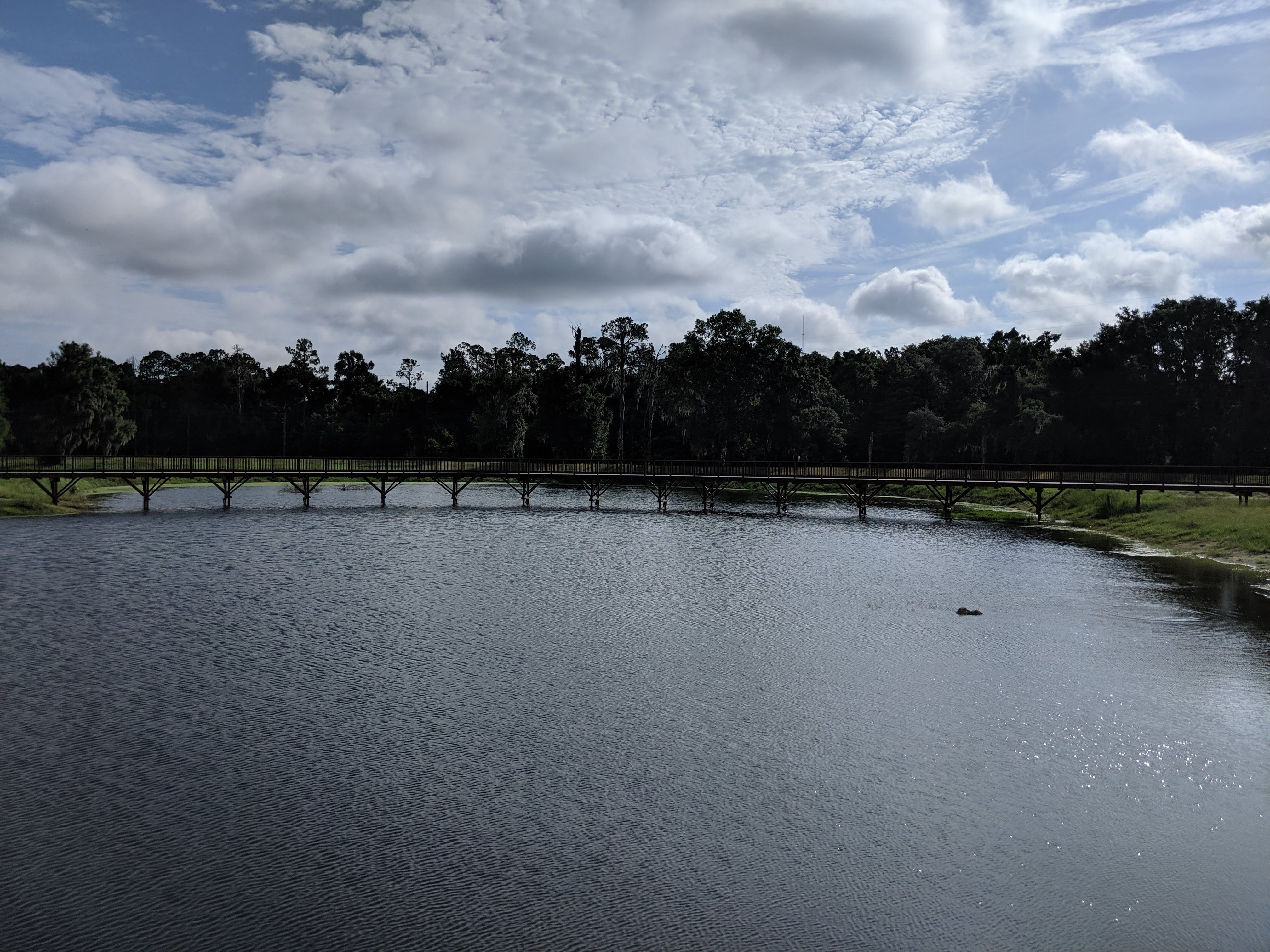 That is the "how" which is well underway. The "why" has to do with the city's ability to remain in compliance with regulations to reduce spring flows from both the Upper Floridian Aquifer and Silver Springs. The City's plan for the Recharge Park creates a system improves water quality and gives the aquifer the boost it needs to increase groundwater supplies. Wetland parks of these types in other communities have been known to enhance neighborhoods and some have seen an increase in property values. Those living near the park have echoed this positive position. A win-win situation for our ecosystem and property owners!
I recently had the opportunity to visit with Rachel Slocumb, the City of Ocala Water Resources Conservation Coordinator to bring me us up to speed on this project. The park is nearly done! Most of the construction has been completed. Funding has been secured for the pavilion and planting of the wetlands lays just ahead. The expected completion date is currently set for the spring of 2020. In Rachel's words, here is what you can look forward to.
"The Wetland Park will feature two and a half miles of eight-foot-wide asphalt trails that are coupled with 1,500 feet of scenic boardwalks that will cross the open water ponds. These trails will be lined with educational kiosks that will explore many of the natural benefits of the park and the wildlife that will soon call it home. The park will also become a home to a variety of wildlife. Most excitedly, this park has the potential to become a true birding destination. It is already home to a vast range of bird species that includes, but isn't limited to: Red-headed, Red-bellied and Downy Woodpeckers, Killdeer, Red-shouldered Hawk, and during migration, Hooded Mergansers. Another critter that already lives on the property is Sherman's Fox Squirrel. These large rodents can reach lengths of up to 27.6 inches and are distinguished by their dark coloration with white ears and a white snout. They are a Florida Species of Special Concern and their major cause of population reduction is loss of habitat. The Wetland Park will provide them an oasis."
The Wetland Groundwater Recharge Park will not only be giving back three to five million gallons of water a day to the aquifer but will also be giving Florida species another home to thrive in and the opportunity for us to enjoy and learn about them.
For more information about the park, you can visit the City of Ocala website at https://www.ocalafl.org/government/city-departments-j-z/water-resources/wetland-groundwater-recharge-park