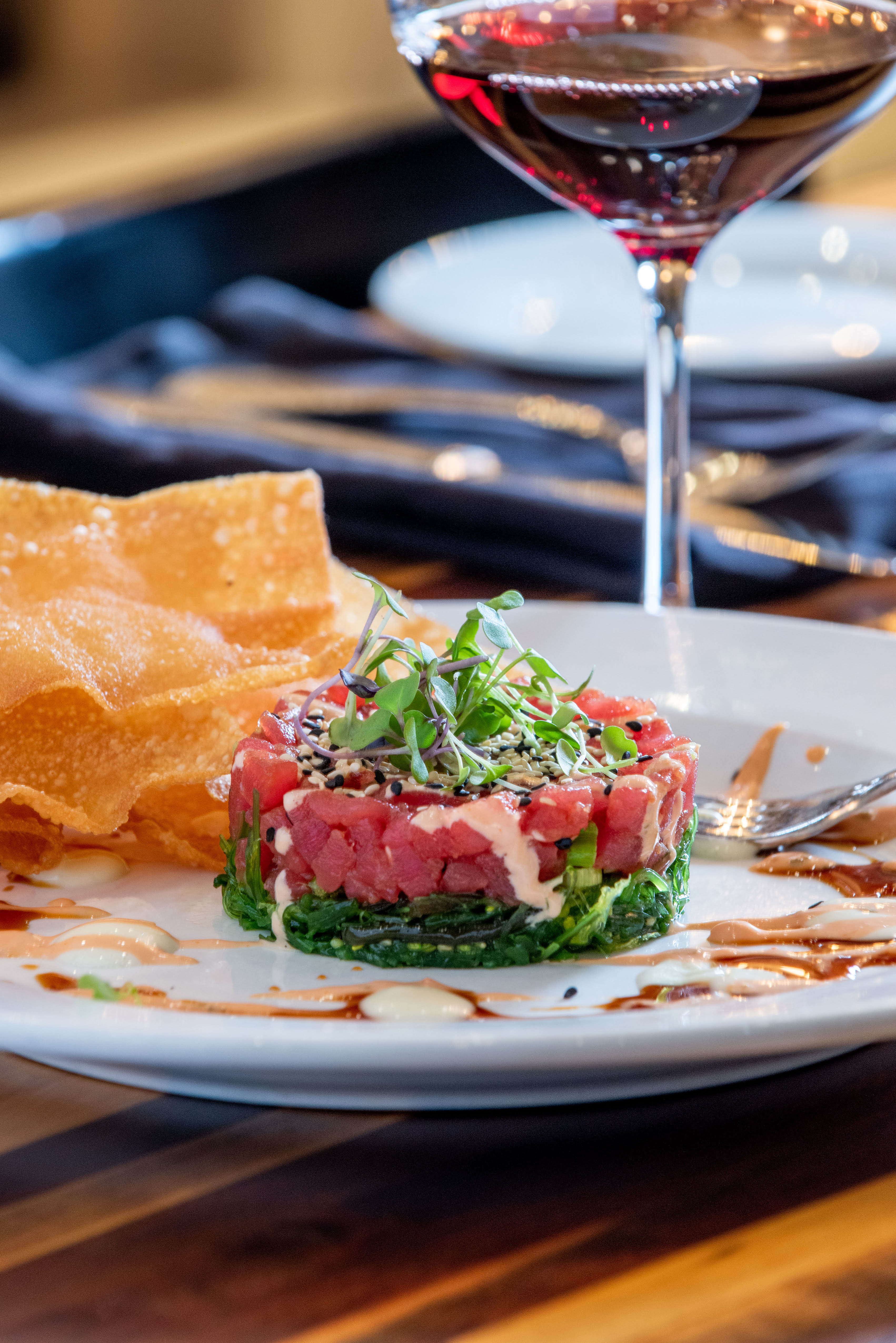 By Ilia Laboy
The expedition begins as you walk through the sizable brass doors, and are met by smiling servers and a gorgeous reflective fountain that immediately communicates rustic luxury. A room filled with wine from floor to ceiling displays the wide array of variety you can expect from this establishment. The drawn curtains, dim lighting and multitude of greenery give it an intimate homey ambiance which makes it feel as if you were walking into a family friend's for dinner. The vision was clear and skillfully brought to life by our very own girl boss Fatima Luzuriaga.
Fatima was born into the restaurant business. Growing up, her parents had a restaurant in New Jersey and in 1991, after moving to Ocala, they opened the local gem we now know as Latinos Y Mas, and thus began their journey to becoming restaurateurs.
"I am a huge foodie!" she says, "I love to travel and try new foods!
After acquiring Latinos Y Mas, Webster was part of the team that opened Ipanema Brazilian Steakhouse. In 2011, Webster and Fatima had the opportunity to purchase Ipanema and most recently in 2016, Craft Cuisine. Here, they bring together and share the different flavors of the world, which they have previously enjoyed.
"Ocala needed a place where people can experience worldwide flavors. A great place with great food and a great atmosphere," she recounts. With the help of Chef Victor Luzarraga and Manager Jean M. Garden who has 35 years experience in catering, events and the restaurant business, they have created just that.
Chef Victor Luzarraga is of Cuban, Puerto Rican, and Italian descent and is bringing his culture as well as over 16 years of experience as an executive chef to this beautiful venue. Victor emphasized, "We make everything from scratch in-house. Down to the chocolate sauces and coulis for our desserts." With huge attention to detail, they fuse Asian, Latin, American and classic Italian cuisines to bring a sophisticated and worldly elevation to even the simplest of dishes, like the humble burger. Every Thursday during Bourbon and Burgers you can enjoy a diverse and ever-changing array of gourmet burgers. "We want people to try new burgers and flavors," shares Victor, "to show that burgers can be more that meat and cheese between two buns."
Constantly evolving and innovating, the team is currently putting together a menu featuring some frequently requested old favorites as well as some highly-liked recent specials to be released in August.
When asked what advice she would give others wanting to be an entrepreneur she raved "Go for it! As long as you have a good idea, remember to have patience, commitment and hard work ethic. There's a lot of competition out here now. It takes 1-3 years of putting money in to actually get to see something come back. I always encourage everyone to follow their dreams."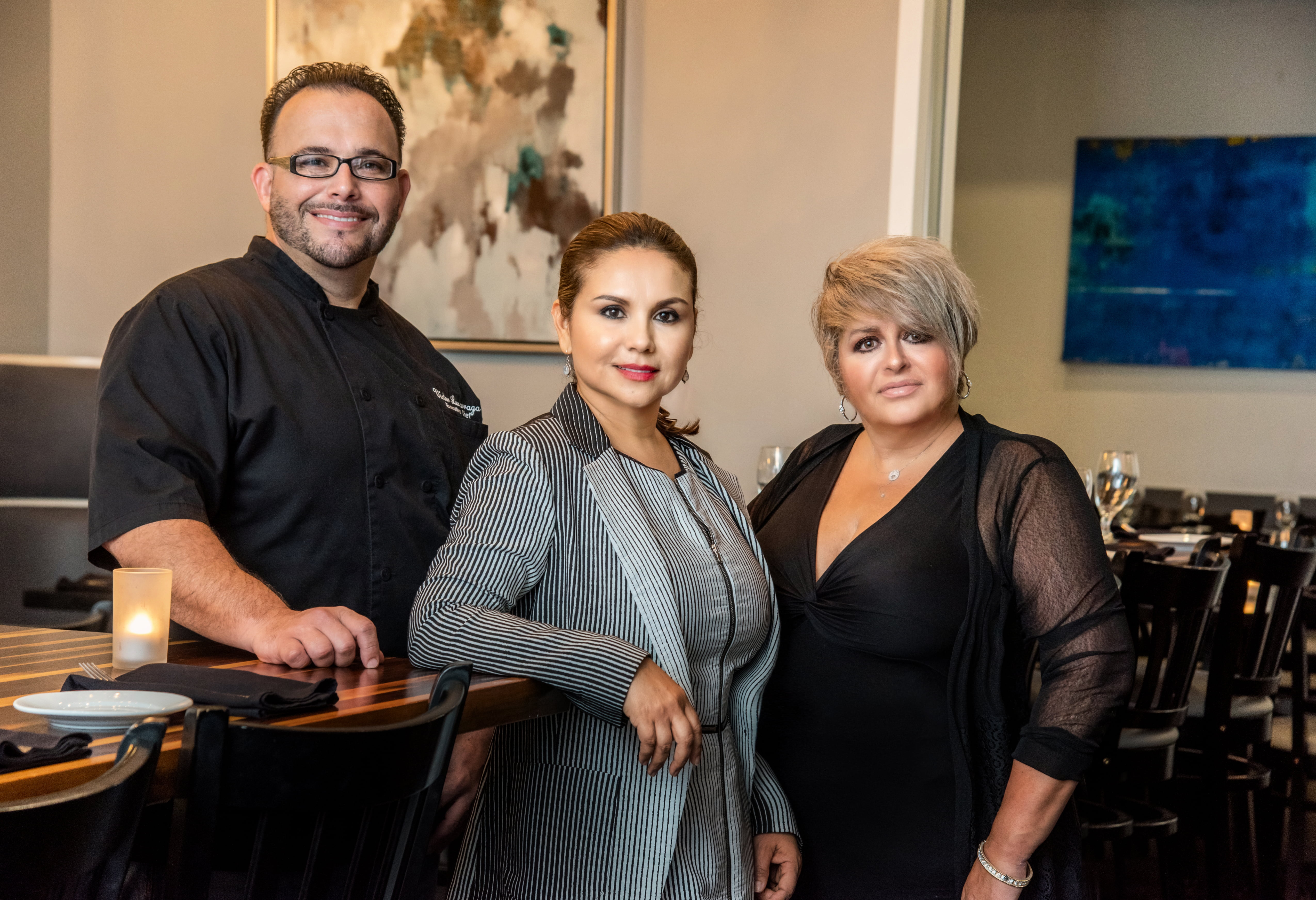 Most entrepreneurs expand on already established concepts. It takes a true restaurateur and visionary to create 3 different concepts and make them all work and be successful. Fatima credits their success to the continued support of the community. "We receive a lot of support from the community so it's very important to also give back and be involved." Most recently, they have participated with Relay for Life for the American Cancer Society, Feed the Need of Marion County that benefit the Rock Program in local High schools and also the Ocala Domestic Violence/Sexual Assault Center.
Breaking out of the stigma of what preceded them in their location, almost 3 year old Craft Cuisine is surprisingly affordable. They also offer event catering, for up to 500 people, and have private rooms available for special events. For more information on events and catering you can contact Manager Jean M. Garden.
Take a trip down the road and be introduced to all new, world class flavor profiles you may not have ever thought of at Craft Cuisine.