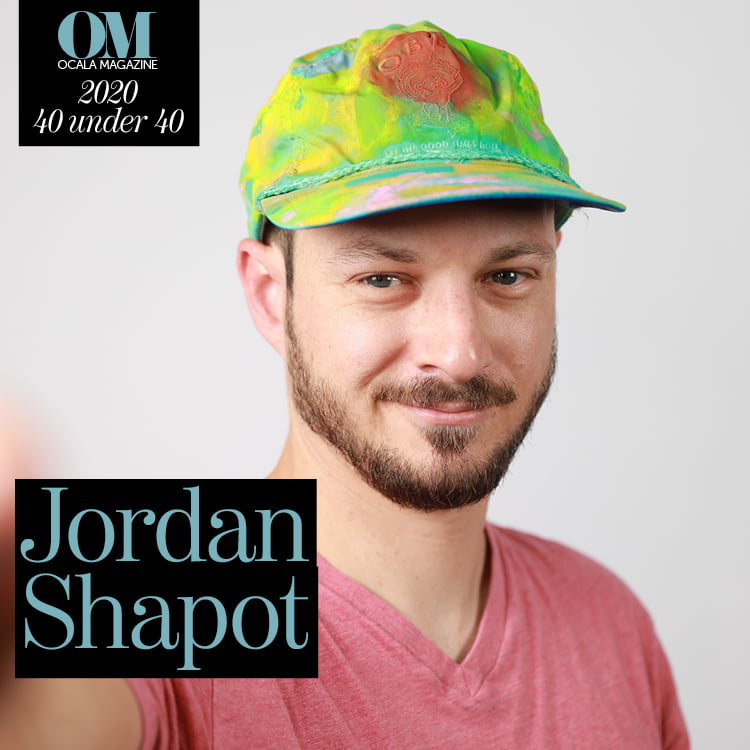 Name: Jordan Shapot
Age: 33
Title/Company or main life pursuit: Jordan Shapot Art, Painter/Fine Artist
What is your word and why did you choose it?
I chose the word "expression" partially because, recently due to COVID-19, our facial expressions have been masked. I wrote it on my mask to be comical, but really, without being able to see each other's facial gestures, we haven't been able to completely express ourselves properly. For months, I have been contemplating what impact that has on our society and the world.
Also, I chose the word because I have been on a constant journey of self-expression, both as an artist and human being. Through expression, we communicate our thoughts and interests with others which helps to uniquely define us as individuals. Without expression, life would be so terribly bland.
What aspirations do you have for yourself in the next 40 years?
   While I do have some future goals and aspirations, it is so hard to guess what the future holds. As long as I am healthy, happy, loved and making art, it will have been a great 40 years.
Favorite way to give back to the community?
   Besides volunteering and teaching, I truly enjoy creating beautiful and thought-provoking artwork for the public to visually consume. I deeply believe that art has the power to change the world.
What do you love and/or hate about the Ocala area?
   I really love the Ocala art community and all the amazing people that passionately work to make Ocala a better place. We have a tight-knit, yet quickly-growing art scene that would really struggle without all of the shown love and support. It's extremely exciting to be a part of it and I look forward to the future of art and culture in the Ocala area.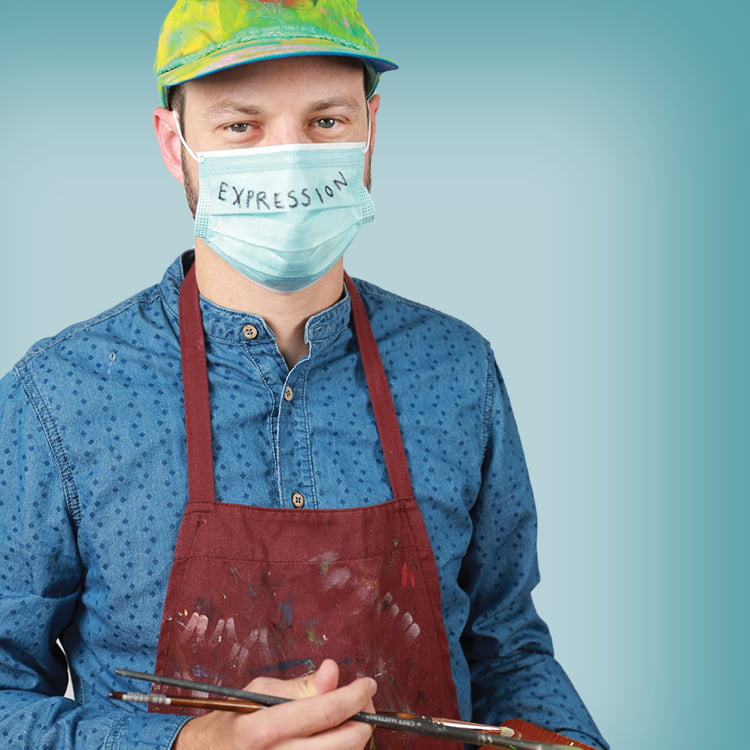 A few albums and movies you'd bring to a deserted island?
Albums:  Ryo Fukui – Scenery
             Tune-Yards – W H O K I L L
             Islands – Return to the Sea
Movies:  "Survivor"
             "Into the Wild"
             Disney's "Mulan"
You never leave home without:
   I never leave home without a sketchbook, a hat and a rain jacket
If you could tell your 16-year old self one thing:
   I would tell myself to invest in Amazon. $$$
Anything else you're super passionate about that you'd like to tout:
   I love sharing my passion of making art. You can view my artwork at www.JordanShapot.com