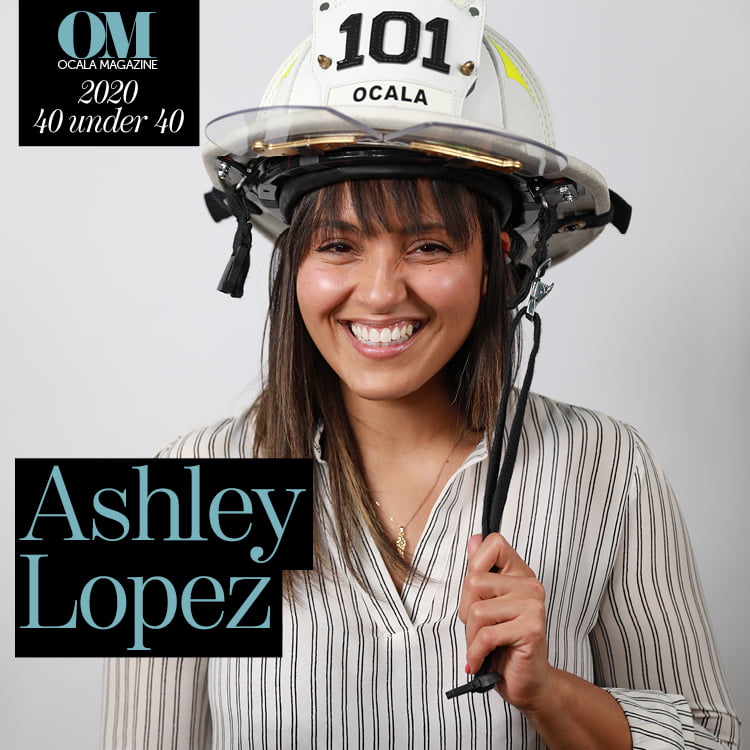 Name: Ashley Lopez
Age: 32
Title/Company or main life pursuit:
Public Information Officer, Ocala Fire Rescue
What is your word and why did you choose it? Perspective. It reminds me that I have the power to embrace hidden opportunities in the gravest of challenges as long as I reflect before I react.
What aspirations do you have for yourself in the next 40 years?
While I hold aspirations close to my heart, during the next 40 years, I aim to grow professionally, embrace new opportunities, and dare to fail if that's what it takes to maneuver my way through the road to success.
Favorite way to give back to the community?
Random acts of kindness are my favorite way of contributing to a wholesome community. To me, these gestures address an immediate need while reinforcing the faith in humanity's goodwill.
What do you love and/or hate about the Ocala area?
I love the abundance of outstanding professionals striving to excel in their craft and driving positive change in Ocala and beyond.
A few albums and movies you'd bring to a deserted island?
A small album selection would be so hard! I think I'd need a curated playlist. As far as movies are concerned I would have to bring "The Proposal" with Ryan Reynolds, Sandra Bullock, and Betty White?! Yes, please!), "Top Gun" (the guys at work would never let me live it down), and "Hitched" because who doesn't laugh with Will Smith and Kevin James?
You never leave home without: My phones; I have two.
If you could tell your 16-year old self one thing:
Relax! It's okay to enjoy yourself and act your age.
Anything else you're super passionate about that you'd like to tout:
With a passion for their profession that is all but infectious, and unparalleled dedication to fire suppression and prevention, emergency medical services, and special operations, I would be remiss if I didn't give a shout out to my family at Ocala Fire Rescue!