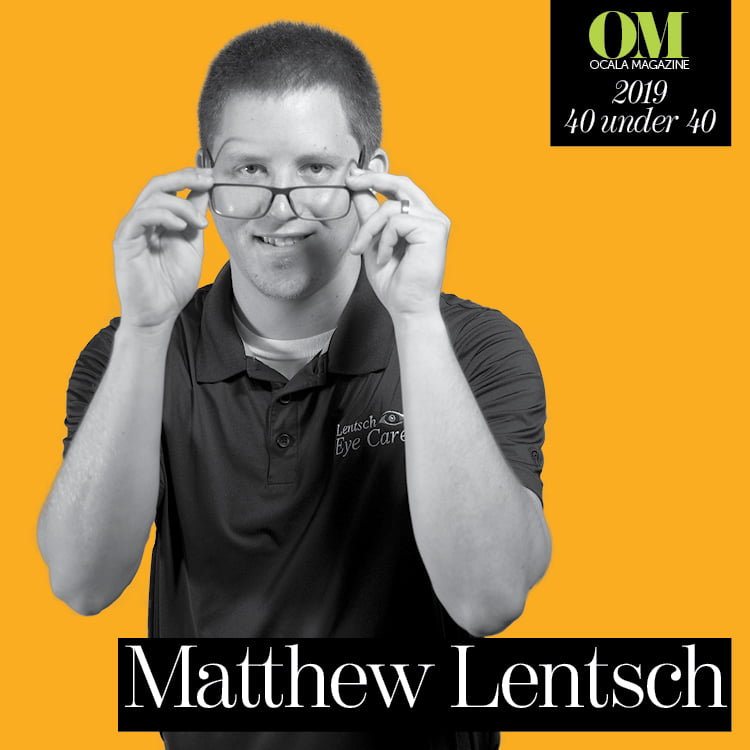 Age: 28
Optometrist
Whether it's a business or community involvement, what inspires you?
I am inspired every time I see a patient put on their first pair of glasses and they realize how much of the world they were not seeing correctly. It's also inspiring whenever a patient or family member expresses their gratitude for providing them with honest care. Seeing our patients smile and genuinely appreciate the services we provide them makes it all worth it.
What aspirations do you have for yourself?
I want to continue to grow my eye care practice to better serve the community. I hope to be able to provide services here in Ocala that currently are not available without driving to Gainesville and beyond.
What is your favorite way to give back to the community?
I love being able to give back to athletics in the Ocala community, especially at my alma mater Forest High School. Participating in athletics growing up really shaped my work ethic and ability to work well with others.
I also enjoy using my skills to provide eye care to those in need and have participated at the Special Olympics Healthy Athletes event in the past.
What is your favorite thing about the Ocala area?
Ocala is such a great place to raise a family. We have a small town feel while also having plenty of bigger city amenities. Ocala is home to me and I love being able to raise my children in the same town that my wife and I grew up in.