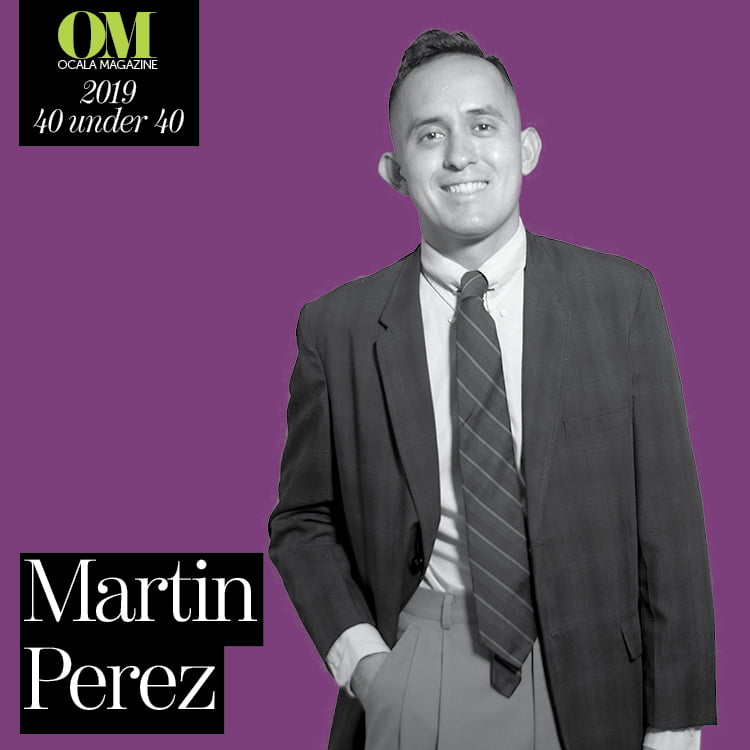 Age: 25
Student, community organizer & Political Strategist. Vice Chair, Marion County Democratic Party. 
Whether it's a business or community involvement, what inspires you?
 I get inspired by the different views and ideas from different walks of life that bring to the table when we are organizing to better the community in some way. When a tragedy occurs, I have seen this community respond swiftly and selflessly and that has motivated me over the years to participate and lead.
What aspirations do you have for yourself? 
Public service has become a key part of my professional progress. One of the aspirations I have is to work with legislation and influence public policy at all levels of government. Over the years I have been fortunate to build relationships with public officials and community leaders that have been instrumental in key policies and advocacy around the state of Florida. Their mentorship has played a role in the direction of my professional career.
What is your favorite way to give back to the community?
My favorite way to give back to the community is through political participation. When people are knowledgeable about what affects them on a daily basis, they make better and informed decisions. I've dedicated the last couple of years to spend the majority of my time working through advocacy and organizing with public officials and organizations that advocate for issues that are really important to Marion County and the state.
What is your favorite thing about the Ocala area?
 My favorite thing about the Ocala area has got to be the ever-growing Arts scene. I have seen rapid growth in the talent that has been coming to and out of the Ocala and Marion area. Our public spaces and institutions that have the Arts have made Ocala a tourist destination for many around the state and nationally.