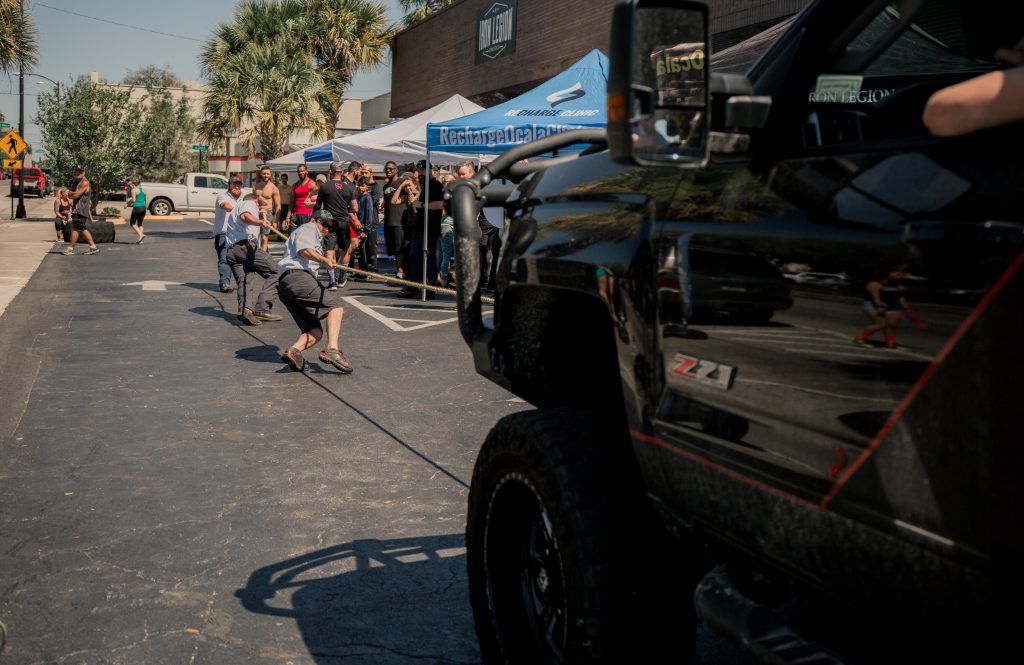 On March 23rd, CrossFit Iron Legion hosted their annual fitness charity competition Down for Donuts. The proceeds from the event help to provide free therapeutic and educational programs for individuals with Down syndrome and their families at GiGi's Playhouse in Gainesville. GiGi's Playhouse is an international organization that was created to change the way the world views a Down syndrome diagnosis and send a global message of acceptance for all. Their mission is to create a world where individuals with Down syndrome are accepted and embraced in their families, schools, and communities.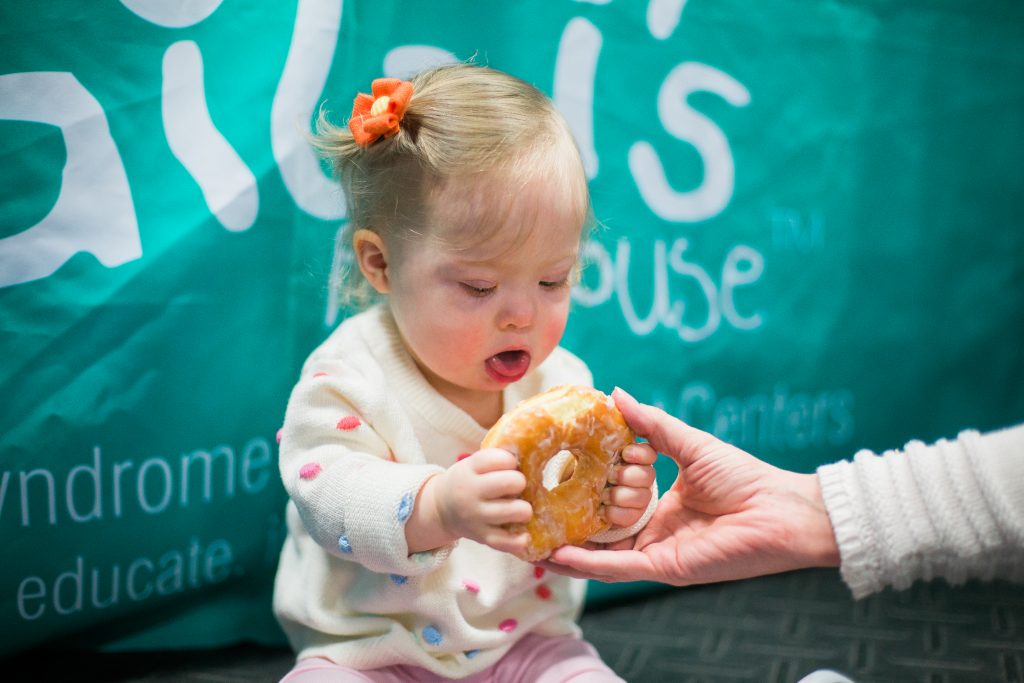 The event was a day of fitness, family and fun organized by the owners of CrossFit Iron Legion, Ted and Karen Dreaver. The couple was inspired to create their annual fundraiser following the birth of their daughter Kierra, who was born with Down syndrome. GiGi's Playhouse has been a vital resource for the Dreaver family and since 2015 the Dreavers have become invaluable donors and supporters of the organization's mission. The event has been growing steadily each year with 100% of the proceeds going to GiGi's. This year's event raised $6,500 and is just one example of the various ways that CrossFit Iron Legion gives back to the community.
One highlight of the event is the truck pull competition, open to local businesses and sponsored by Real Truck of Ocala. Colin Rogers, Keith Auvil, Brandon Harris of Allan & Rogers AC and Refrigeration (pictured above) were the winning team.
"One of my employees recently had a little girl with Down Syndrome. I wanted to get him to come and to know that he had a support system. He and his wife were able to talk with GiGi's, which was great. A lot of people don't know that there is a place like that in the area, where they can receive support," explains Rogers. "It was a really cool event to be involved with. We didn't expect to win it. We are three guys who don't go to the gym. But our work is pretty physical. We're moving air conditioning units every day, so I guess it paid off!"
The family-owned and operated gym reports that this year's event was their biggest yet and, that in four years, they have gone from 20 athletes to a 100+ participants. The Dreavers are planning to continue to grow and evolve the event each year. The 5th annual Down for Donuts will take place on March 21st, 2020 on World Down Syndrome Day. The Dreavers also want the community to know that you don't have to compete to support the cause. You can buy a ticket to attend as a spectator and support GiGi's.
"We're grateful for Ted and Karen's unwavering commitment," said GiGi's Playhouse Gainesville Program Coordinator Erika Quirk in a recent statement. "The Dreaver family views Down for Donuts as an opportunity to give back, have fun, and raise awareness about how awesome it is to have a child with Down syndrome. They want families, who are just beginning this journey, to know that everything is going to be ok."
For more information, visit facebook.com/DownforDonuts, crossfitironlegion.com, and GiGi's Playhouse at gigisplayhouse.org/gainesville