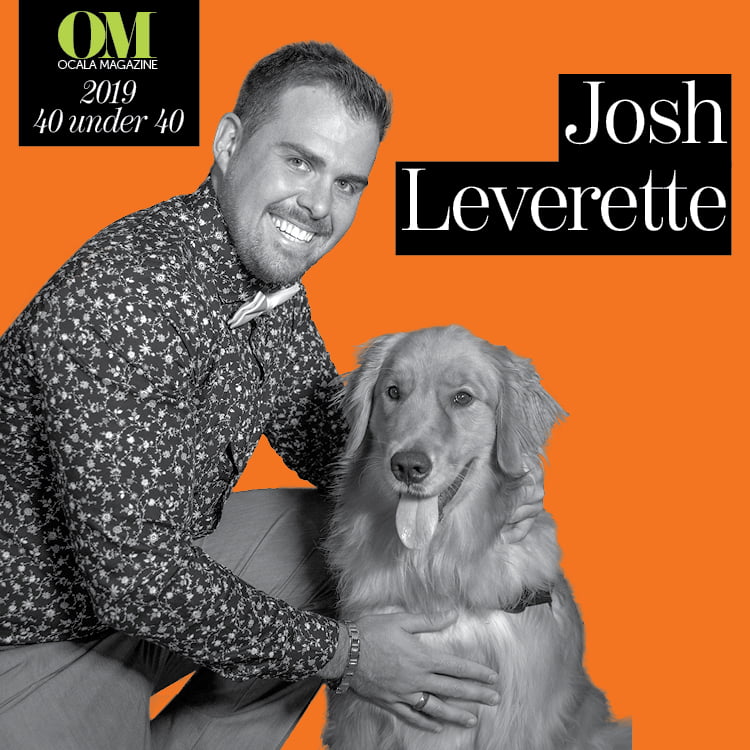 Age: 27
Funeral Director at Roberts of Ocala Downtown Chapel 
Whether it's a business or community involvement, what inspires you?
Since I was in High School, I have always been of the Entrepreneurial mindset. Being a part of the team that rebranded and opened our Funeral Home in the fall of 2017 has made me feel like I am on the path to fulfilling that dream. I know that as long as I stay true to myself and have a strong work ethic, doors will continue opening for me. Every day I get dressed to come to work I know I am doing what I am supposed to be, and that drive makes me continue to want to grow this business and do more and more.  
What aspirations do you have for yourself?  
To be the best version of myself that I can possibly be. I want to continue growing in my career and continue to grow roots here in Ocala to hopefully raise a family here one day. I want to look back on my life and know that I chose and love the life I got to live and didn't settle for what was easy. 
What is your favorite way to give back to the community? 
Two of my favorite organizations in our community are Interfaith and Hospice. I truly believe they make a huge impact on Ocala. I love being able to be in a position that I can help support some of the events they hold and even just walk in their stores and buy from them. When I was with the Ivy House full time, I was on the Gala Committee that raised several thousand dollars for Hospice. Obviously, in my career, I know all too well just how much help people can need at times, and I know both of these organizations do just that. So supporting them in any way I can is definitely a no brainer for me. Even on a daily basis, I am constantly provided with the opportunity to help people during their darkest days. In this role, I have made many relationships and friends that will last a lifetime. 
What is your favorite thing about the Ocala area? 
I grew up in the very small town of Trenton, Florida, where we have 1 red light in our entire County. So for me, Ocala is the "Big City" but yet it is definitely not. It has that hometown feel that I am used too, however, I feel like Ocala offers an unlimited amount of opportunity and support with all the growth that is going on here. Yet it's nice to walk downtown and still be able to run into many people that you know.