It's easy to create ceremony and reception designs that are as different as night and day.
Written By Lisa McGinnes, Coordinating Editor
Photography By Chris Redd, Chief Photographer
Models Brittney Denman, shopacutabove.com and Daniel Rengering, danielrengering.com

Her wedding day is a time for the bride to feel her best – beautiful, glamorous, elegant – after all, it is her day. More and more are saying, "yes," to two dresses, which gives the opportunity to create two different looks for the wedding and reception.
The Bride's Look
When you can't decide between two dream dresses, a third option is to incorporate two different looks – one for the ceremony and another for the reception. Updating makeup during the wardrobe change can help a bride feel classically elegant during the ceremony and more glamorous for dinner and dancing.
Ocala makeup artist Soniyah Medina says a makeup artist can help the bride make an easy transition from the ceremony dress to the reception dress, sometimes called a "cake-cutting dress" or "going away" dress.
"I stay behind and do a change in the lid," she says, explaining the wedding trend right now is the "Golden Globes" look, a smoky eye with lots of shimmer and shine. Soniyah says she can freshen up a bride's makeup after the emotion of the ceremony, and at the same time add more depth in the eyes and add some glitz to pair with this year's shimmery fabrics and glamorous reception dresses.
Many brides are choosing the ease and affordability of renting to allow them to wear two dresses. Online companies like Rent the Runway offer on-trend designer dresses for as little as ten percent of the gown's retail price.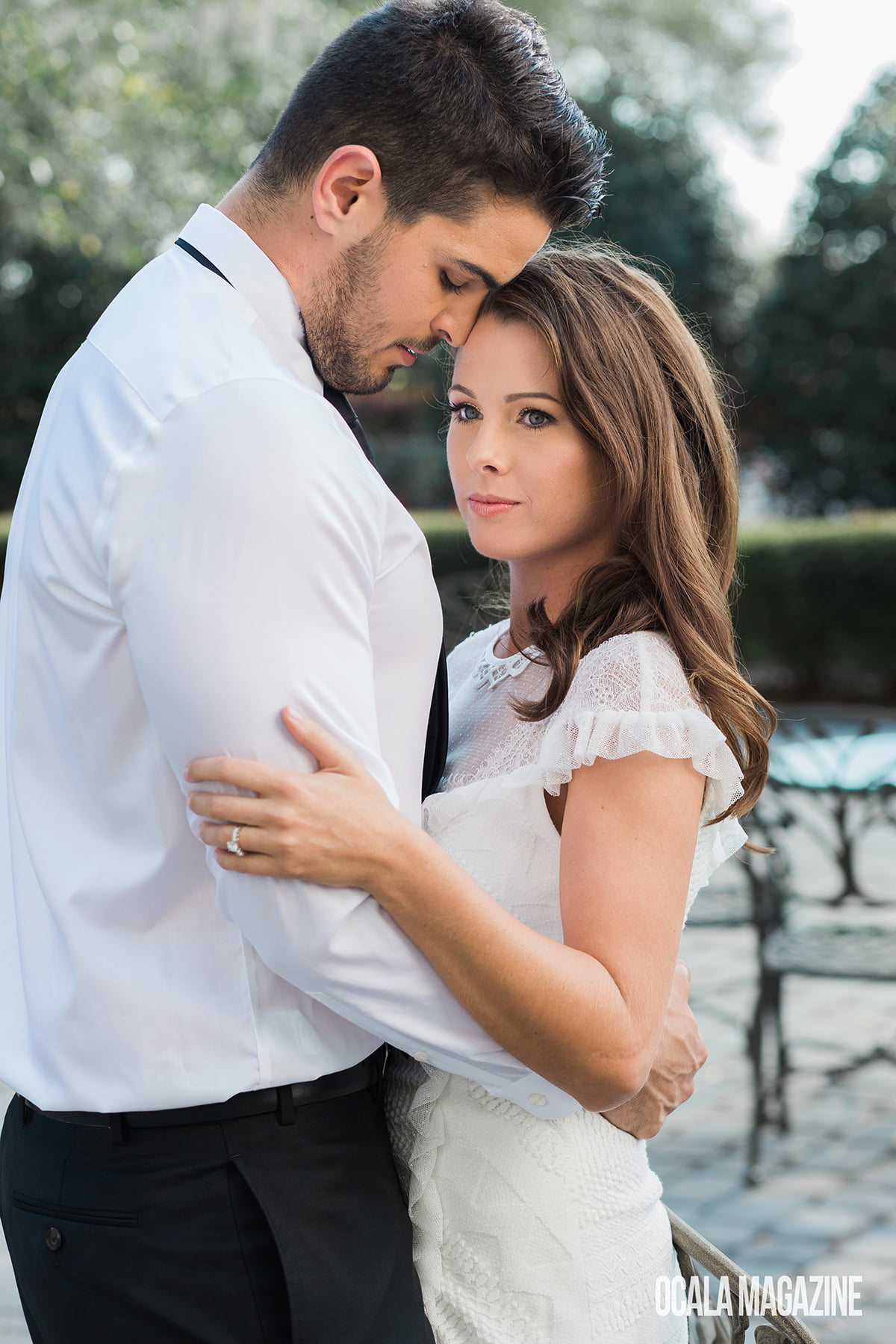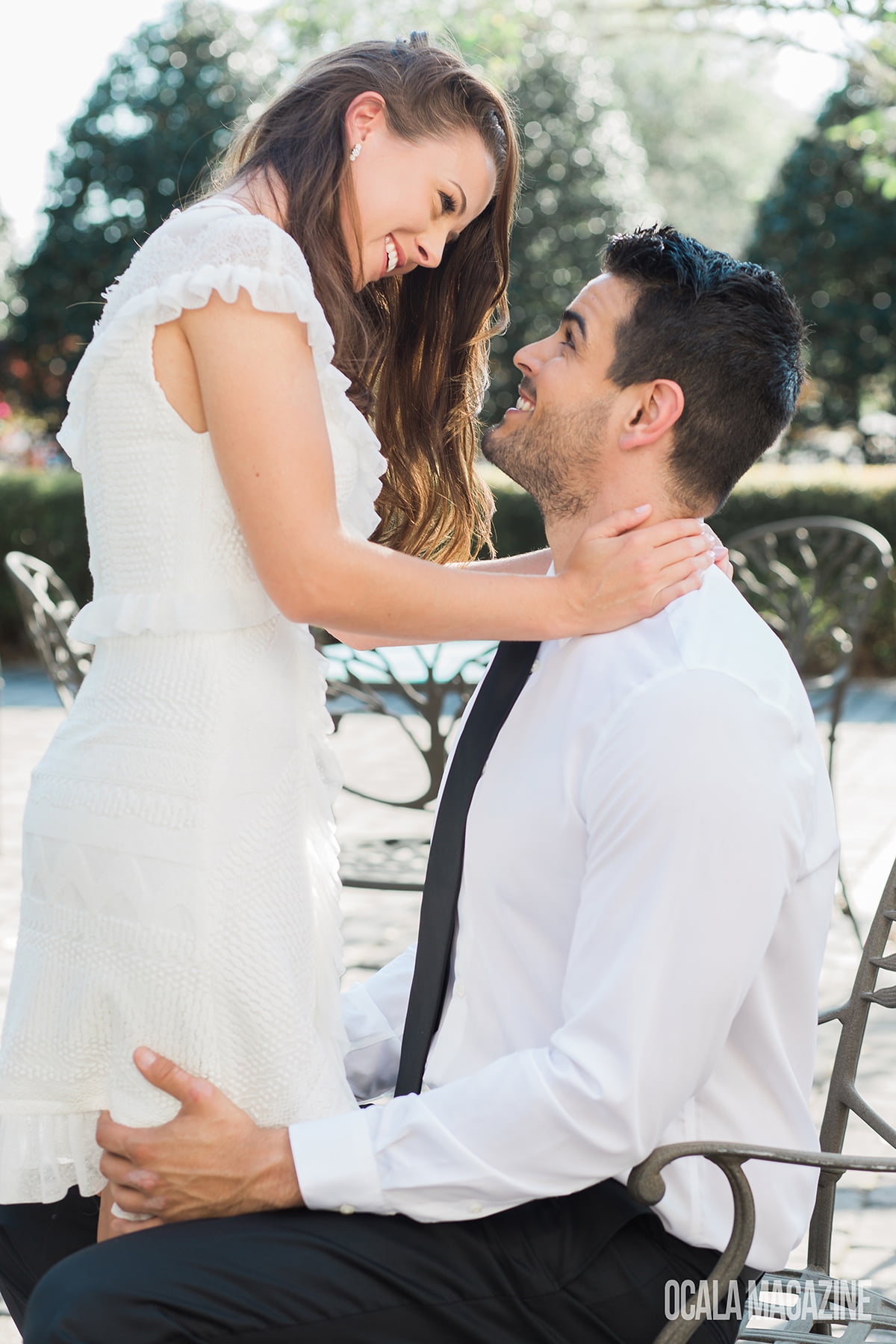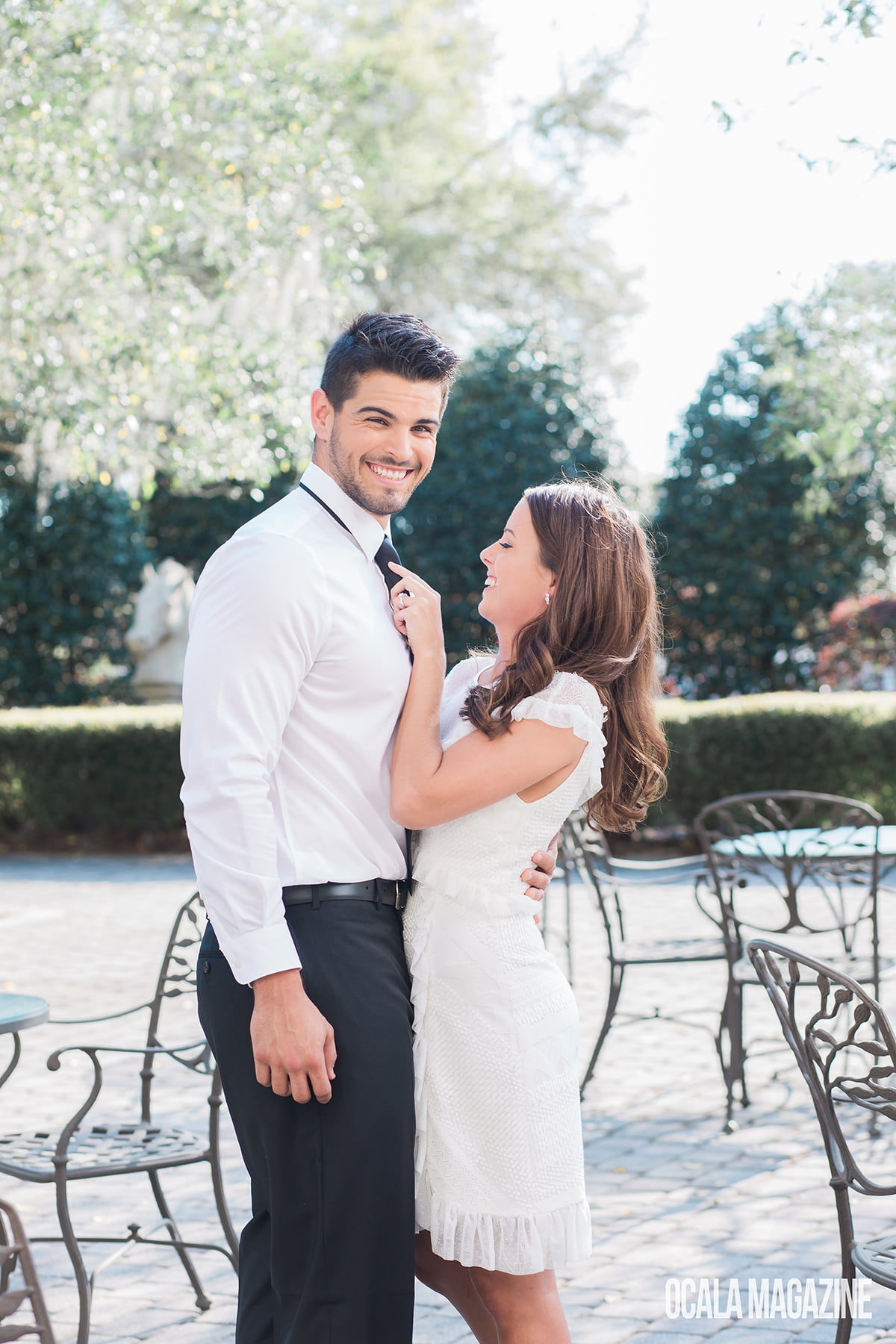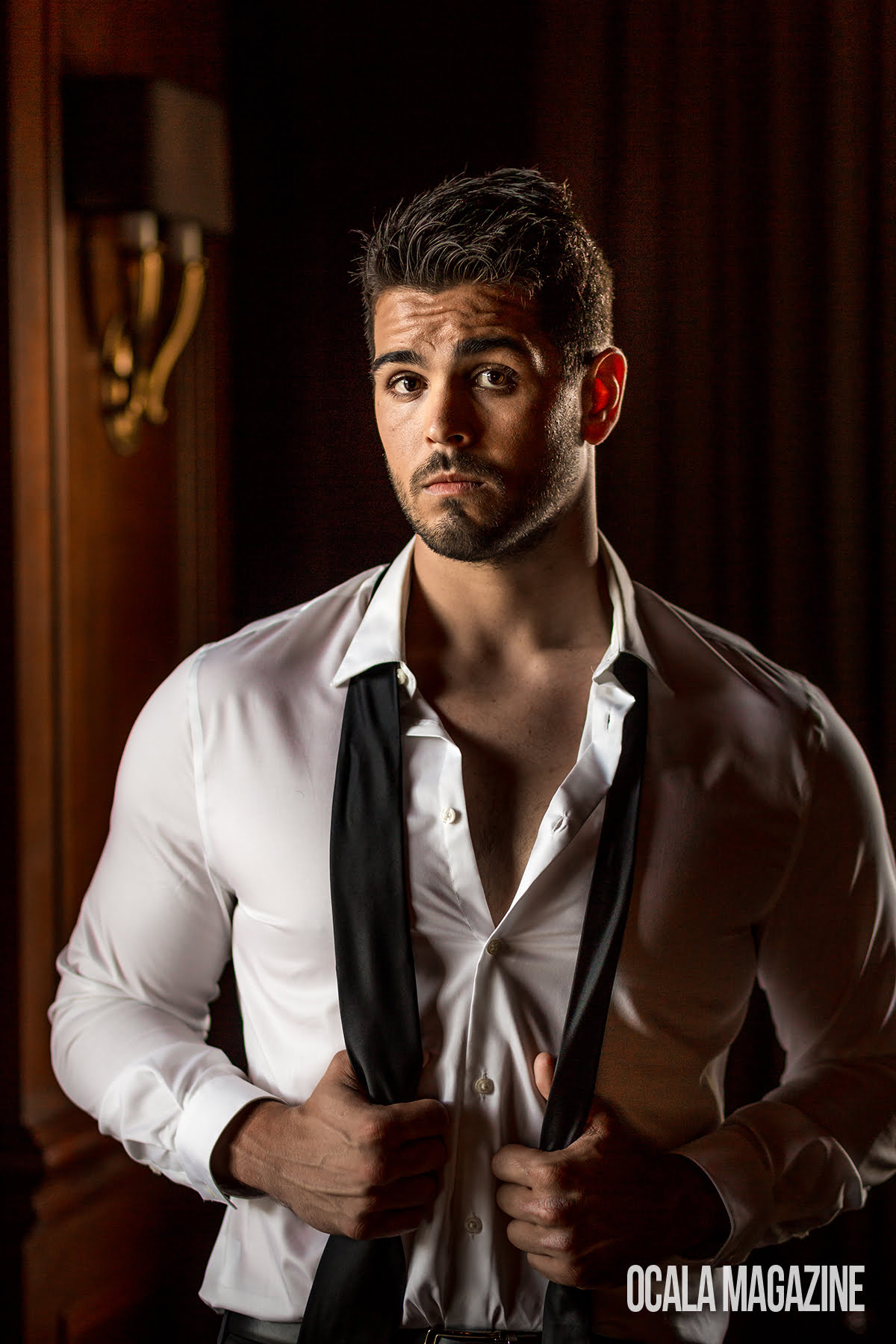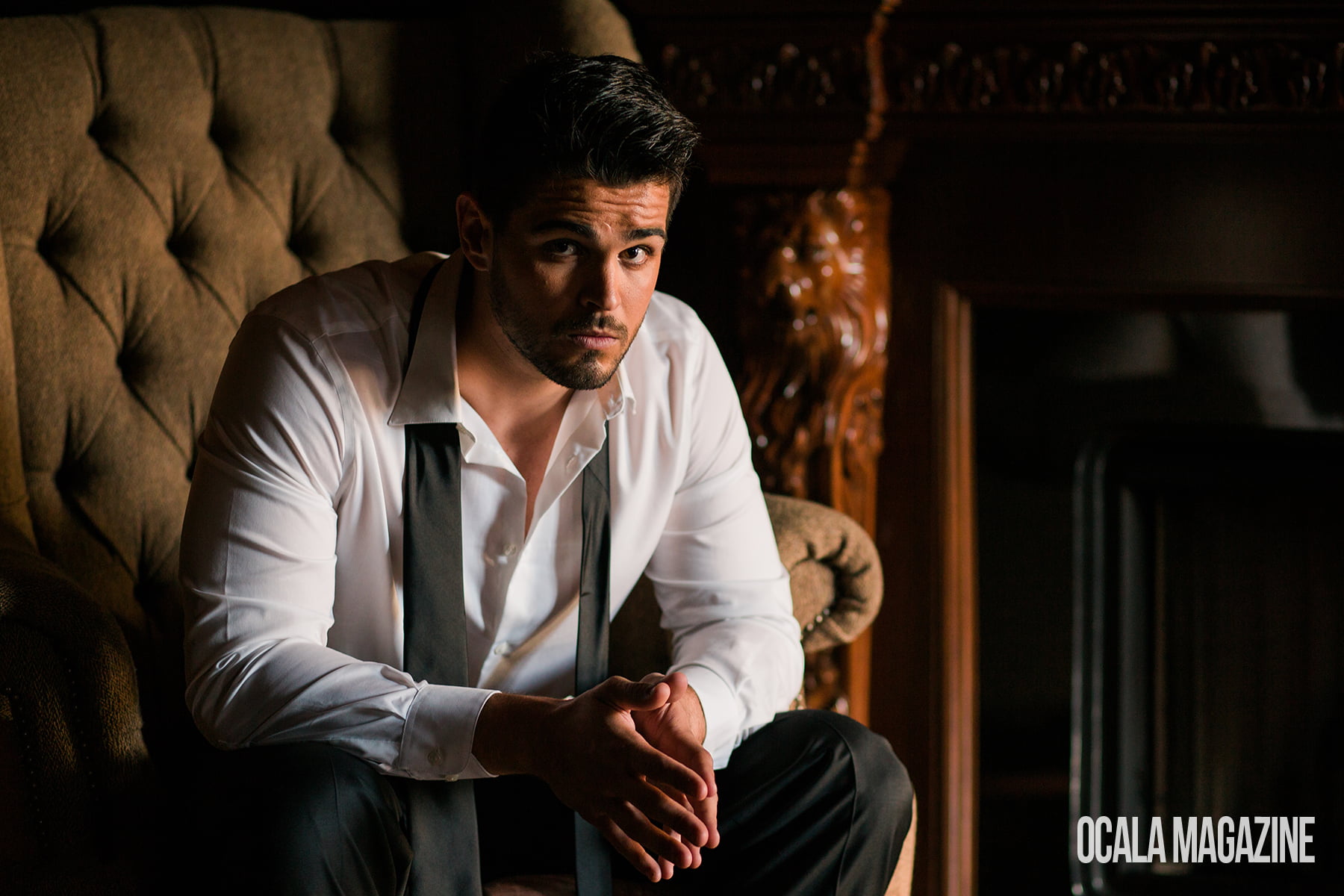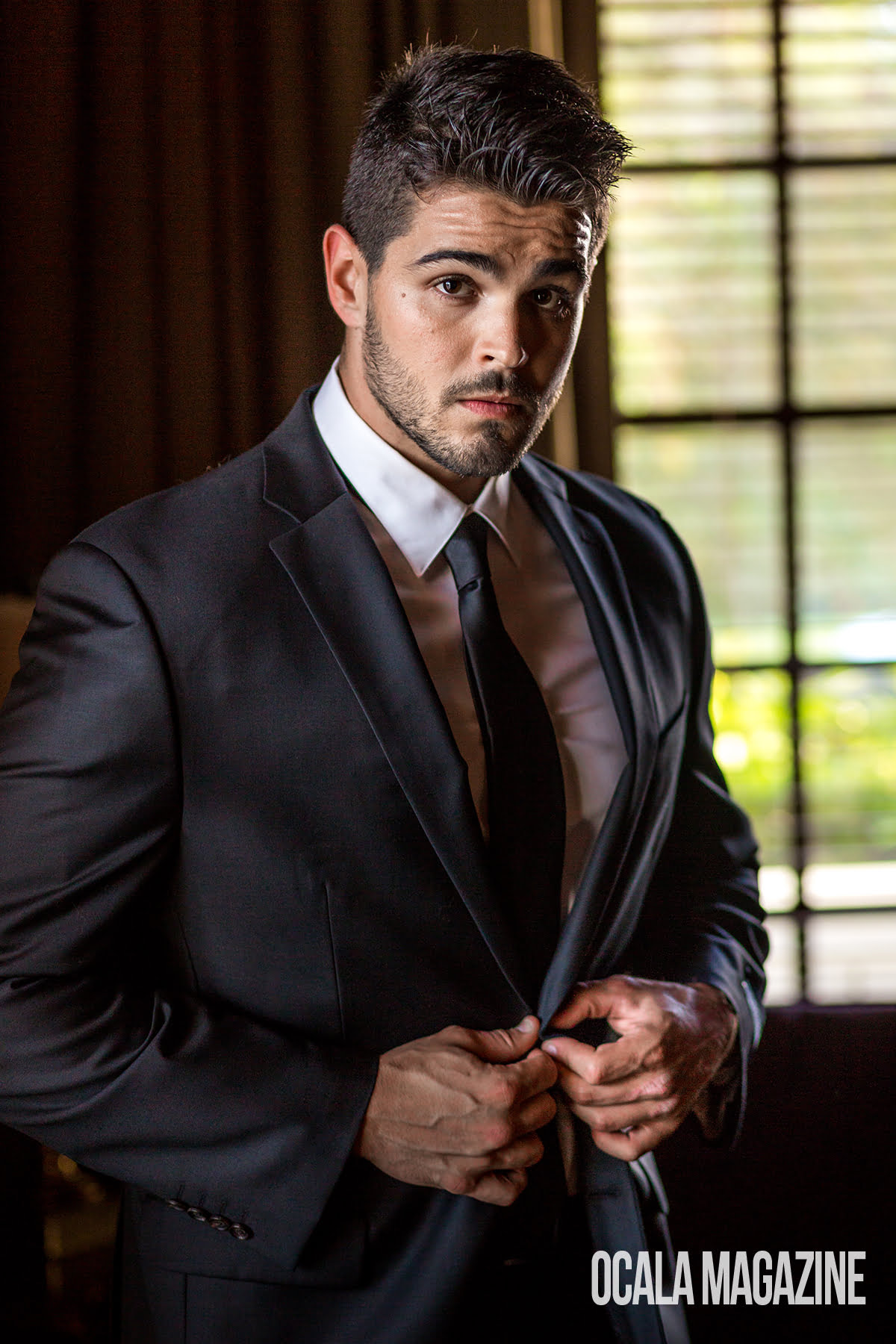 The Flowers
Whether you have a DIY budget or want full service floral design, a florist experienced with weddings can help you incorporate the perfect florals, greenery and colors in your ceremony and reception – even if the two looks are as different as night and day.
Ocala florist Taylor Grace is already booking weddings into 2019, after opening The Graceful Gardener a year ago. She says because she hand selects the flowers and greenery and chooses custom colors and fabrics for each wedding, it's easy for her to give brides and grooms a light, wispy ceremony design with the bouquet and accompanying arrangements or arches, and then a colorful, magical reception design.
Grace, who worked in the event planning industry before opening her business, gets a big smile on her face when she talks about weddings, especially one she designed a few months ago.
"The most memorable [wedding] wasn't elaborate or fussy," she says. "It was more magical. It was the most stress-free environment I've ever been in on a wedding day. Everyone was laughing and casually setting up and everything was beautiful."
Grace urges brides and grooms not to rush their wedding-planning decisions, and to "enjoy the moment." She offers custom services, from super-affordable fresh, loose flowers for DIY couples to a full-service package including design, bouquets and decorations.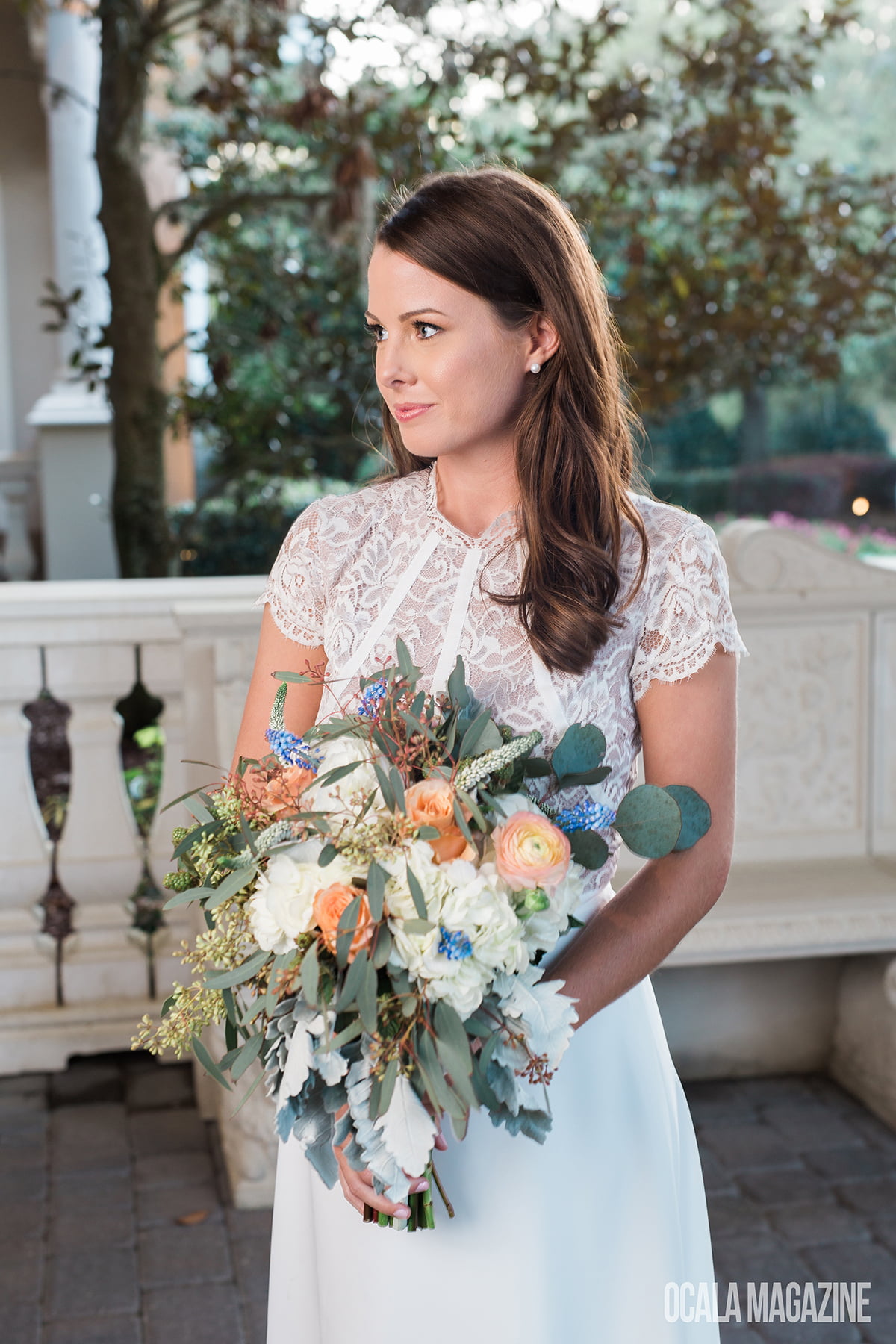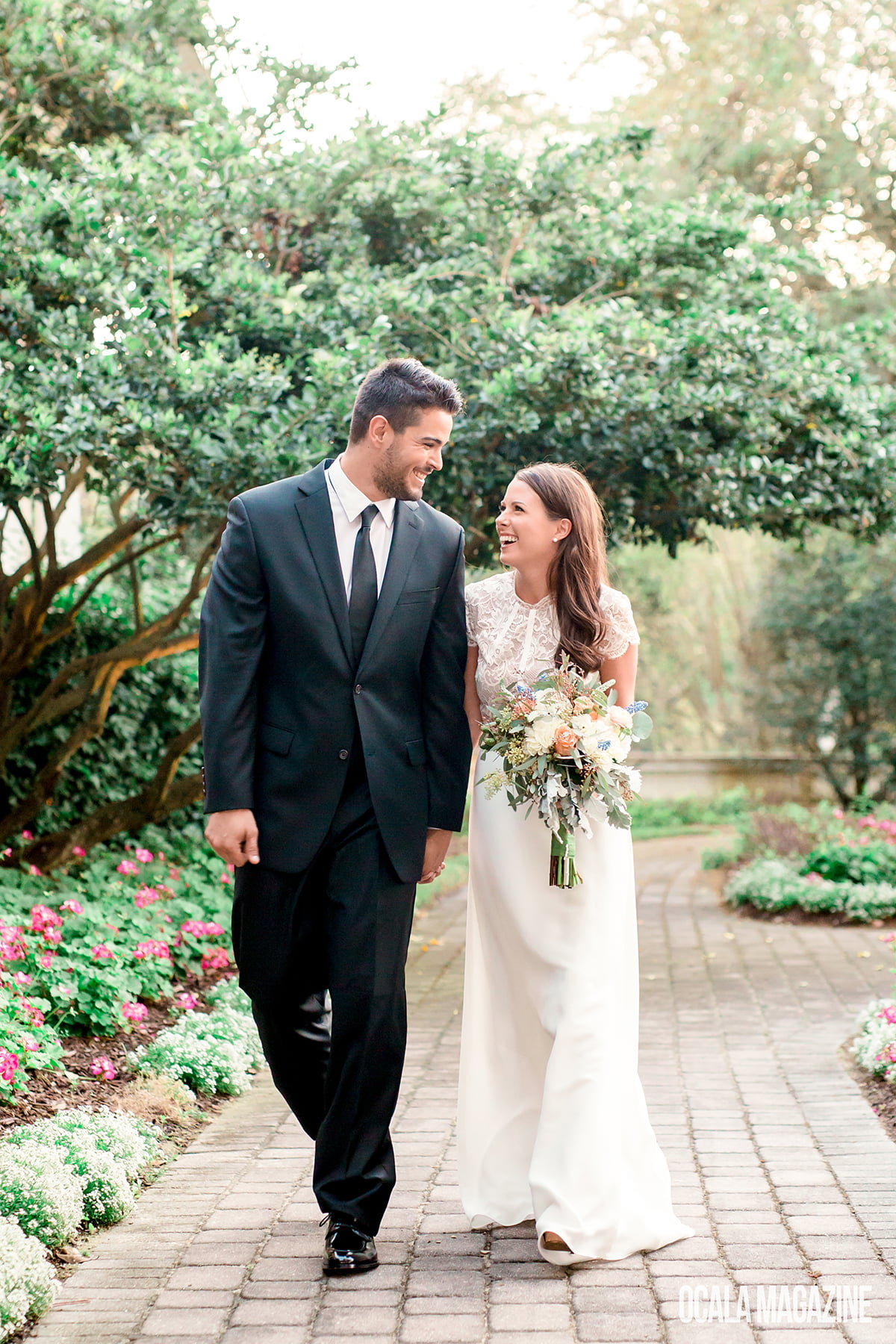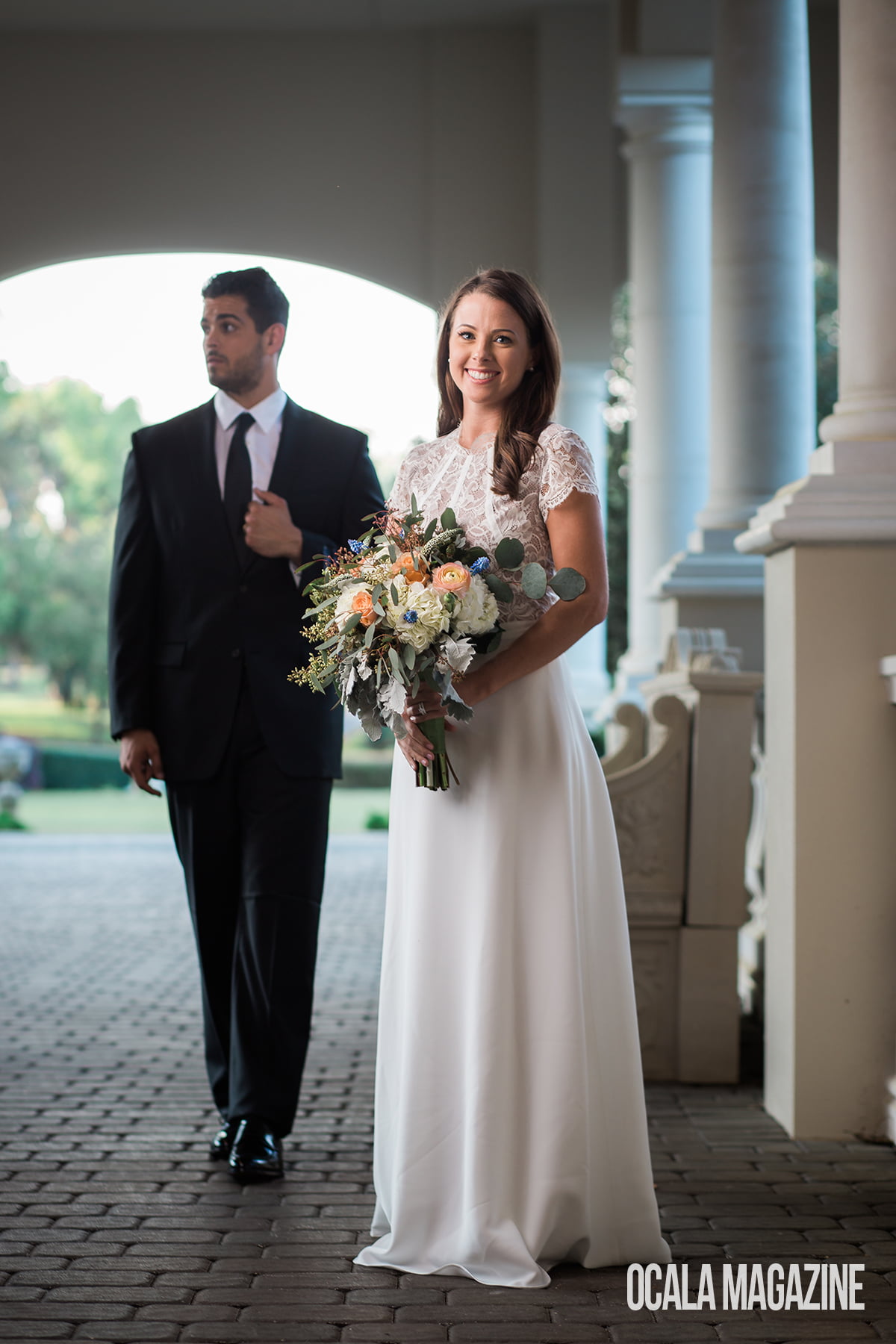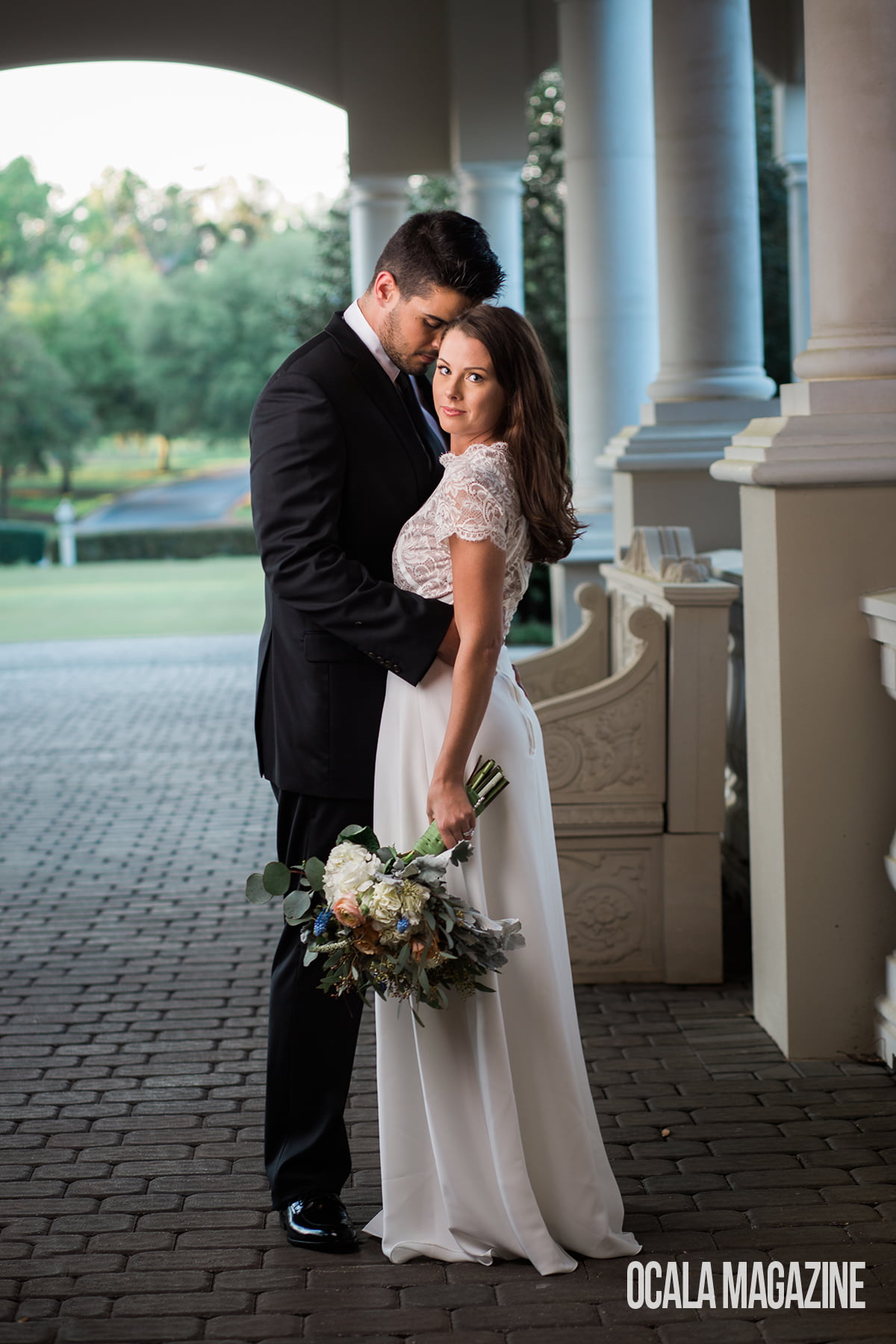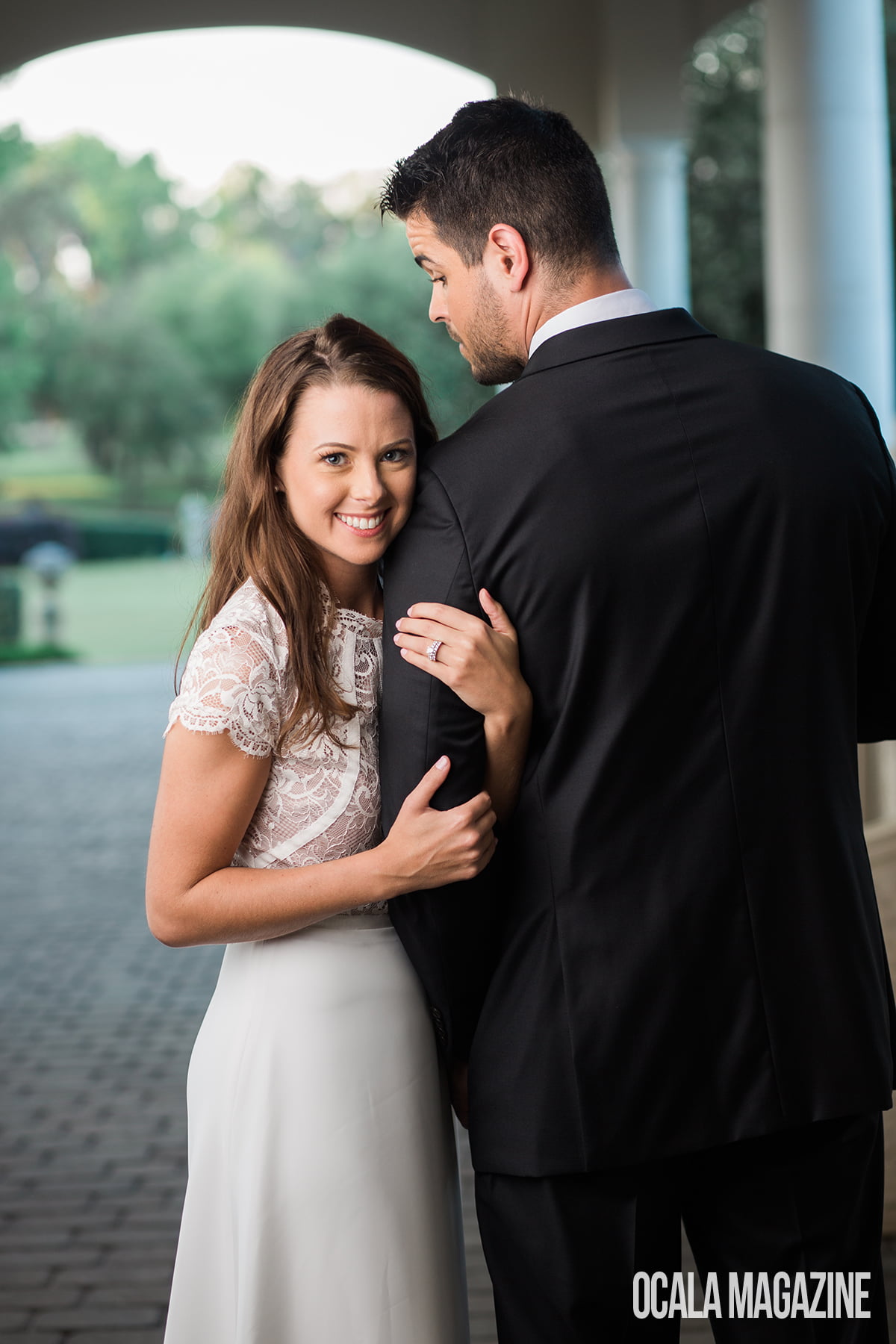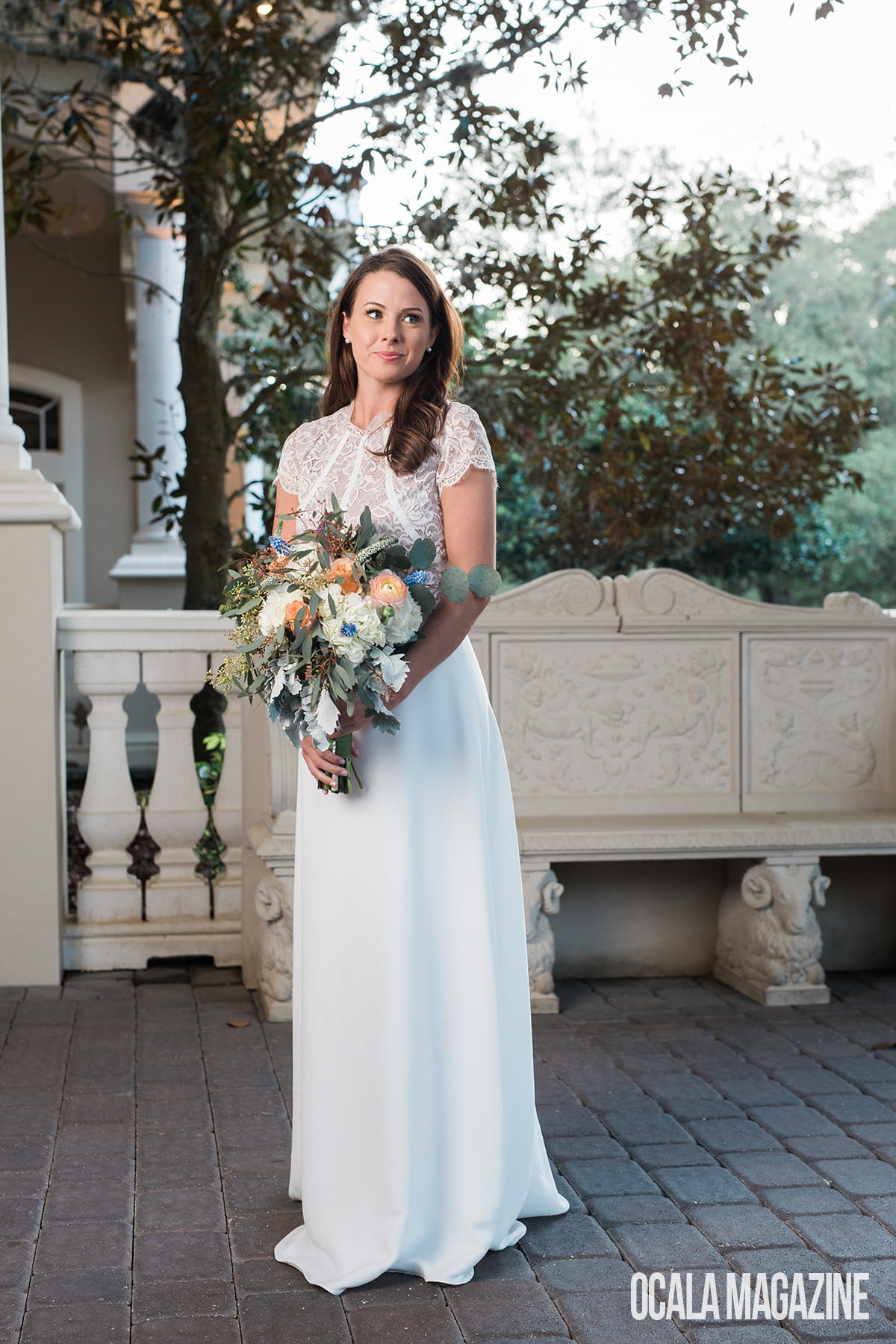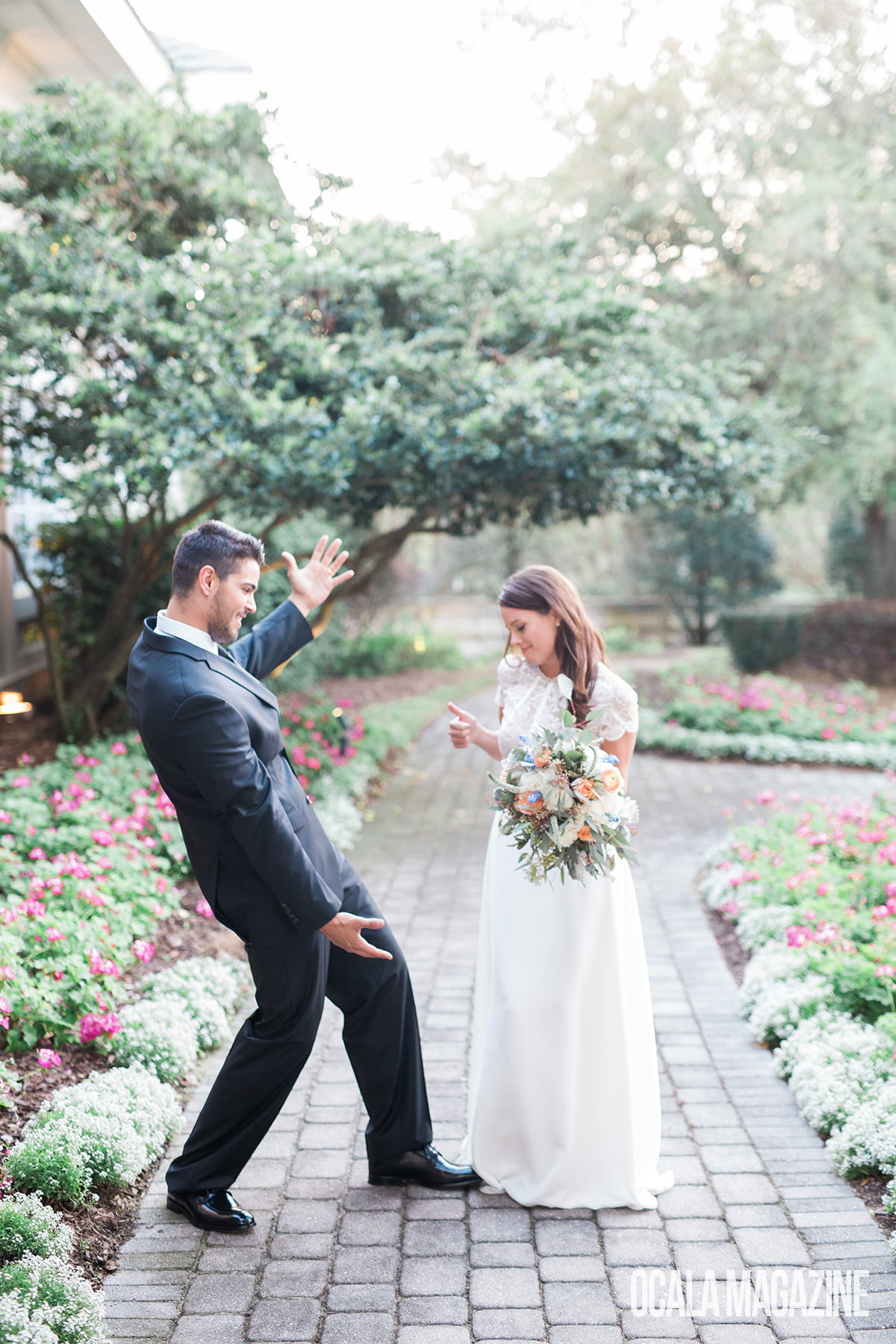 Soniyah Medina (soniyahmua.com) is an Ocala makeup artist.
Taylor Grace (thegracefulgardener.com) owns The Graceful Gardener at 42 S Magnolia Ave.
Lemieux Diamond Company (www.ocaladiamond.com) is located at 6333 SW State Rd 200, Ocala, FL 34476.