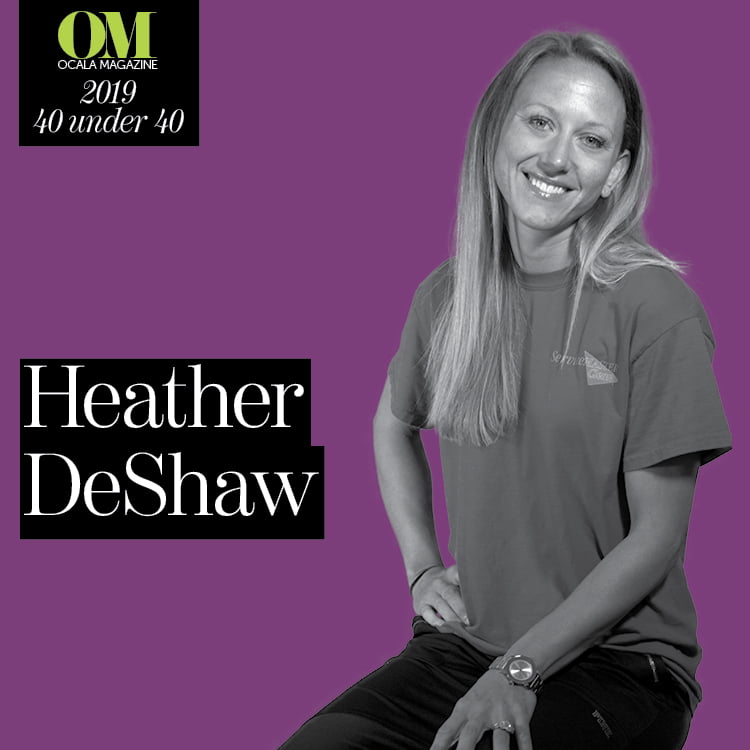 Age: 36
Owner Servicemaster
Whether it's a business or community involvement, what inspires you? 
I am inspired by two specific types of people; one is those who are willing to do whatever they have to do to support their family like working multiple jobs, traveling unthinkable distances, hustling to the late hours to make ends meet. I am also inspired by those who no longer must work but continue to give back to their community!  I have been and often find myself in the first category with aspirations of shifting to a more philanthropic lifestyle as the work finally begins to pay off. 
What is your favorite thing about the Ocala area? 
There are several things that I love about Ocala.  First, I love the open arms and loyalty we have towards each other and our local businesses.  This has been a terrific place to use as home base for my commercial cleaning company. Second, and even more importantly, I love the family first mentality of our community.  We are a large family here. Lastly, I love the generous culture many of us business owners share of truly paying it forward.  We are blessed in this community and I am impressed to see many taking on the responsibilities that come with those blessings!