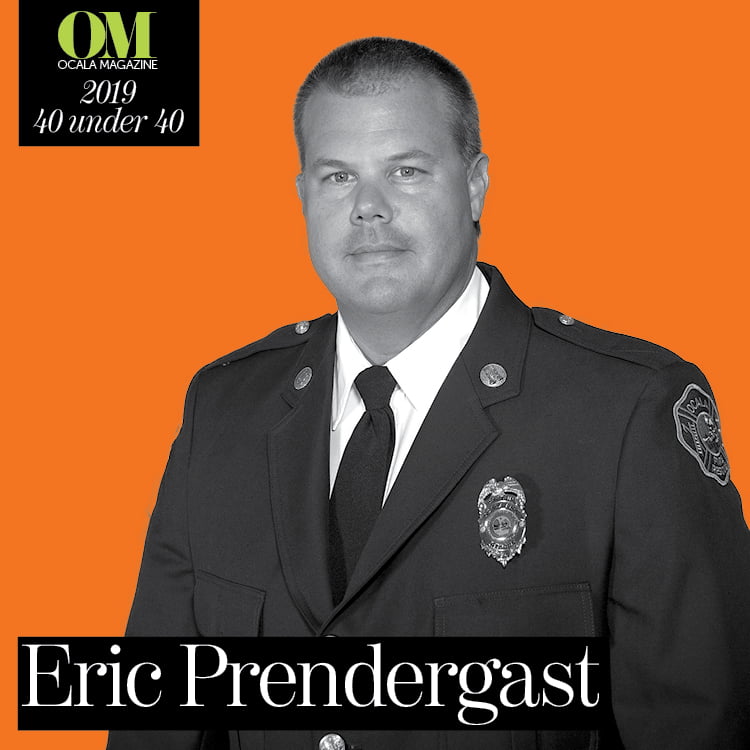 Age: 36  
Firefighter / Paramedic Captain   
Whether it's a business or community involvement, what inspires you?
I have always wanted or thought of opening a restaurant. I love to cook and is something we do daily at the firehouse. Steve at Bagelicious has inspired me for years. This is a family owned and operated bagel shop. The food is amazing and is one of my favorite places to eat . Steve always comes up with new and better ideas for his menu. He has always gone out of his way to serve the firefighters in Ocala. His customer services and friendliness is second to none. Steve also took the time and money out of his own pocket to assist during Hurricane Michael by serving food and assisting hurricane victims at Pensacola Beach.  
What aspirations do you have for yourself?
To successfully continue my career in both the fire department and teaching at the Florida State Fire College. The opportunity to better my self and promote higher in my job is always there and something to look forward to. Continuing my education and finishing my Bachelor's degree in fire science.  
What is your favorite way to give back to the community?  
My favorite way to give back to the community is teaching fire safety to schools and young children. This will help them know what to do in an emergency and possibly keep them from getting injured in a fire. This will also help them remember to always have a safe exit plan from there house and remind there parents to change the batteries in the smoke alarm.  
What is your favorite thing about the Ocala area? 
My favorite thing about the Ocala area is being able to drive and within 20 minutes you can be surrounded by farms and livestock. The open land and animals have always been something I liked and pushed me to buy my own property