By Elka Peterson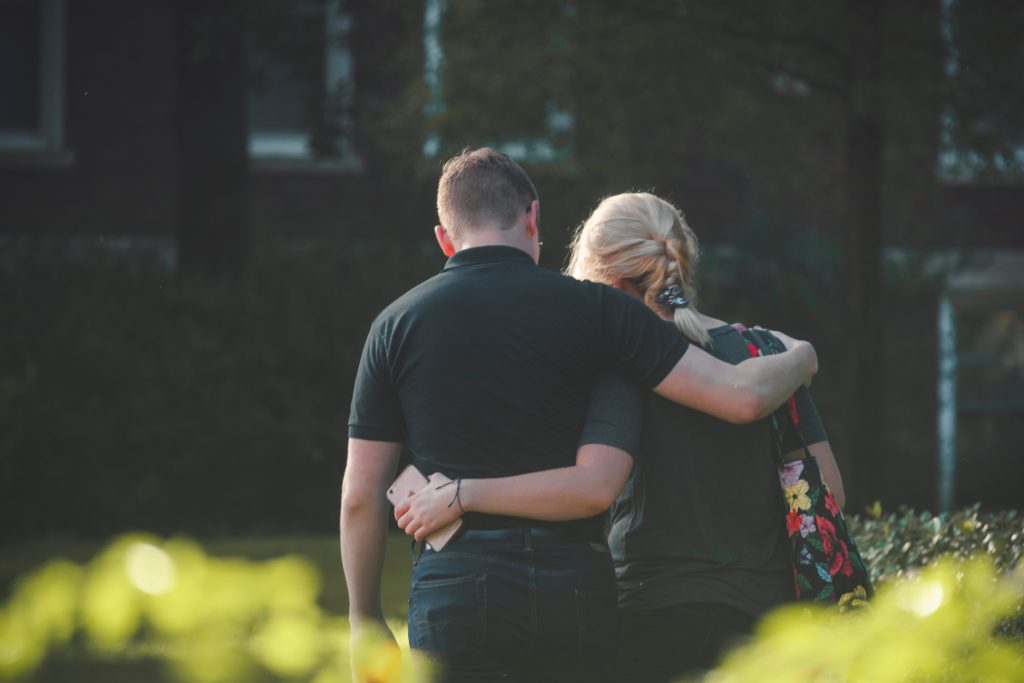 Close your eyes. Imagine you're sitting in a doctor's office waiting for the results of a medical test. You're scared. Your heart is beating fast and your hands are trembling. You then hear those words the words that nobody wants to hear. "It's cancer."
Imagine for one moment that this is your reality. What's going to happen to me? How am I going to get through this? It's difficult to deal with a diagnosis like cancer. So many emotions come into play: anger, sadness, fear, desperation. You have to muster up all the courage you can to fight. The good news is that Heartfelt Unconditional Giving to benefit cancer patients (HUGS Charities) of Ocala is there to help when you need them.
Local resident and businessman, Michael Koontz, felt a call to action when his nephew died of abdominal cancer. It was a very difficult time for the family and Koontz felt helpless. It was at that time that he began to examine the resources available to those affected by cancer in our community.
"I felt like here in Ocala, cancer was pushed to the backburner. I wanted to do something that would bring it to the forefront," he says. "Although the American Cancer Society existed, the funds raised were used outside of Marion County. I wanted to keep the funds here and help the local people."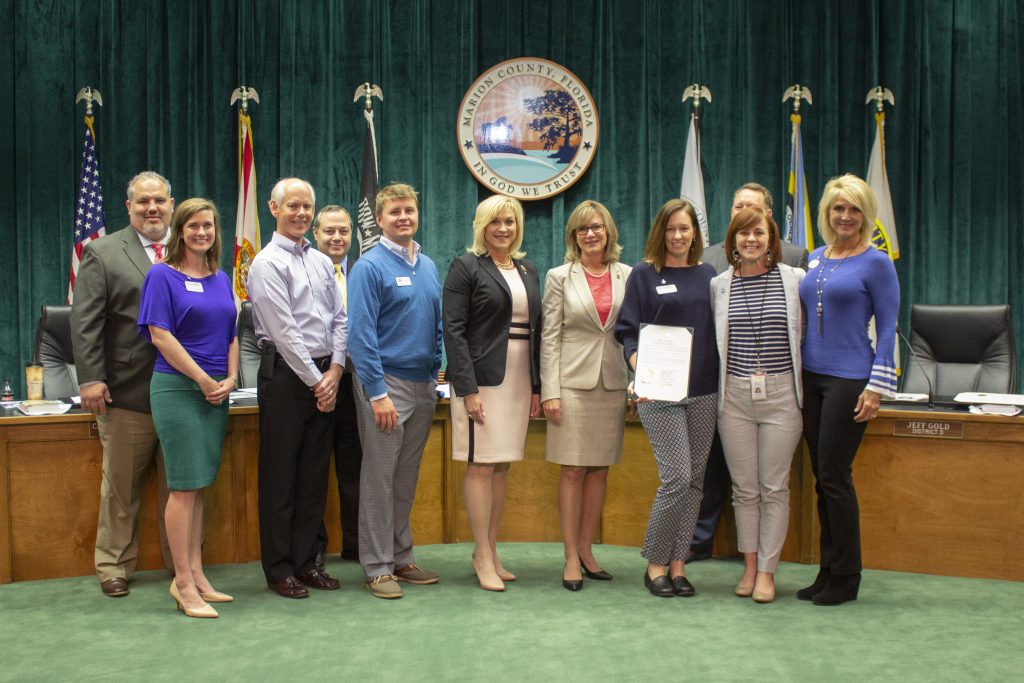 Then serendipitous events began to happen. One evening in 2006, Koontz happened to be at the same event as philanthropist Manal Fakhoury, a member of the Royal Dames for Cancer Research.
"This is the perfect example of having an idea, putting it out into the universe, and having it manifest," Fakhoury says.
Together, she and Koontz devised a plan to start an organization that would not only raise funds for cancer but would also work with local organizations to create an alliance that would benefit those affected by cancer.
In 2008, the non-profit HUGS Charities Inc. was founded by Koontz and Fakhoury. "We brought in more people that shared the same passion," shared Koontz. "It's enriching to see people's altruistic tendencies."
Fakhoury says, "The original plan was to start an umbrella organization, but it has become so much more than that."
Shortly thereafter, the Cancer Alliance of Marion County was founded by Koontz's daughter-in-law, Linda Koontz. The Cancer Alliance unites other organizations dedicated to cancer prevention and treatment.
Through the Cancer Alliance, the team discovered there was so much more to do in the community and thus created HUGS for Heroes, comprised of members of local law enforcement, firefighters, and HUGS members. The goal for them is the same: to help those affected by cancer.
Many local residents and members are wholeheartedly dedicated to the cause. One of them is Amanda Brown, Marketing Chair of HUGS. She shares, "I got involved with HUGS about four years ago. My family is personally going through the 'rollercoaster ride.'  We have a young adult battling the disease. He is in his early thirties, a newlywed with a new baby."
She continues, "HUGS is made up of volunteers, no paid employees. We provide support for patients to physically get to cancer treatments, keep their homes and lights on during treatments, and make ends meet in a time of financial and emotional crisis. A good charity responds to the needs of its community, and HUGS works hard to meet reasonable needs requested."
To give a bit of perspective, Michael Koontz shared the story of a breast cancer patient who missed a treatment because it was raining. It was raining and she couldn't drive herself to the appointment because she didn't have windshield wipers on her car. "This is exactly why we do what we do," he says.
Three years ago, Robert Boissoneault Oncology Institute (RBOI) joined HUGS Charities of Ocala as their Signature Sponsor.
Rhoda Walkup is the Director of Community Relations for Robert Boissoneault Oncology Institute, the Leadership Committee Member for Cancer Alliance of Marion County, and the Vice President of HUGS Charities. "As the Director of Community Relations for RBOI, I quickly became aware that cancer affects our community in many more ways than simply being a health concern. A cancer diagnosis affects every area of a patient's life, as well as their loved ones," she shares.
"I was immediately drawn to volunteer with HUGS when I saw how simple acts of generosity could change a patient's and their loved ones lives forever—even playing a role in keeping them alive. When a patient is able to put gas in the car, miss some work, get to treatment, and still buy groceries, have a home, and pay bills—that can make all the difference."
One of the questions that is frequently posed to members of the organization is, How can I make a difference? "There are a few ways that people can get involved and help us in our mission," says Amy Roberts, who is a HUGS Board Member, Chair of the Cancer Alliance of Marion County (CAMC), as well as a clinical social worker and patient navigator at RBOI. "Of course, we are always looking for volunteers. You could donate gas cards. Those are used to provide rides for patients to treatments and appointments. You could volunteer to be a driver through the American Cancer Society Transportation Road to Recovery program. Many people are facing cancer alone, the volunteers who drive patients help people know that other's care about them and that they are not alone.  Every year, during the holidays, HUGS provide Thanksgiving and Christmas meals for families in need. We can always use help from volunteers to deliver those meals."
In March, HUGS Charities held their 11th Annual Fundraising Event at the One Health Center in Ocala, FL. This year they honored Leo Smith, a retired officer from the Marion County Sheriff's Office who was diagnosed with cancer in 1998 and continues to live with the disease.
Approximately 150-200 people attend the prestigious event every year. An average of $25,000 is raised each year, not including generous annual donations from the Robert Boissoneault Oncology Institute. The event has grown, giving HUGS the opportunity to help more patients, as well as funding the Cancer Alliance of Marion County. All the funds donated stay right here in Marion County. Thousands of people from the community have been helped through HUGS and the Cancer Alliance. So yes, cancer hurts! But HUGS definitely helps.
HUGS is sponsoring a Lunch and Learn event on May 22nd, at the CEP Power Plant Business Incubator Building, called Protect The Skin You're In about skin cancer prevention, early detection and treatments. All attendees must RSVP to Amy Roberts, at (352) 732-0277.