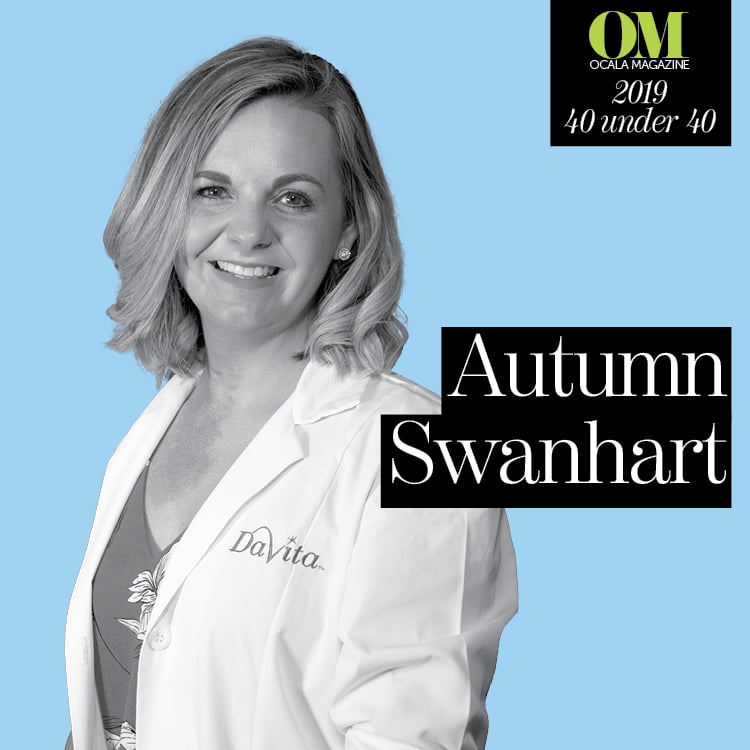 Age: 32
Facility Administrator, RN at DaVita
Whether it's a business or community involvement, what inspires you? 
I have always been inspired by those who help others. There are so many organizations within the community that gives selflessly. I have both been a part of and witnessed the selflessness and compassion of organizations such as Dignity Roasters, The Women's Pregnancy Center, Unlimited Discipleship Ministries, and Christian 12 Step Ministry to name a few. These organizations push me to be better because of the good I see them do. More so, my church home, Central Christian Church, is highly involved in community outreach. This is one of the reasons I love my church. They are continuously looking for ways to give back, which then gives us a chance as a church body to do so as well. Central hosts annual events such as "Jumpstart" and "Love Ocala" which is completely based on giving back to the community. I'm blessed to be a part of this. 
What aspirations do you have for yourself?  
Since giving back is something that gives me joy, I have recently been looking for ways that I can personally be more involved in the community. I am finally graduating with my BSN in August, which will free up a lot of time for me. I just joined Junior League of Ocala so that I can take this extra time to volunteer and make a difference in peoples lives. In addition, I aspire to be a great leader for my team. I hope to teach them and guide them, but more importantly, to listen to them and support them when needed. I love using what I've learned to teach and grow others. I also aspire to "Be Jesus." As my pastor always says, we must love others and put others first. I always try to put God first in everything and aspire to be someone that anyone, religious or not, can talk to and be open with. Finally, I am a mother of two, and my biggest aspiration is to be a role model for my two babies. I want to teach them to love and have compassion for everyone. To give back, be selfless, and praise God for the opportunity to do so. There is no better way to teach than to lead by example, and I pray that my life and my actions will someday become milestones for my children.
What is your favorite way to give back to the community?
Although I love participating in large events that involve community outreach, I personally love every day small acts of kindness. It's something you don't necessarily have to go out of your way to do, but it still impacts the community. Little things like buying the person behind you in line a coffee, giving a compliment, or even holding the door open for someone to make a difference. Anything that puts a smile on someone's face brings me joy, and I truly believe its impactful. 
 What is your favorite thing about the Ocala area?
What I love most about Ocala are the relationships that I've built here. It's where I grew up and where a lot of my family lives. But it's also where I met my husband, where we bought our first home, and where my children were born. It's where I met some of my very best friends. And it's where I get to continue to make wonderful memories with these people that I love most. Ocala will always hold a special spot in my heart.