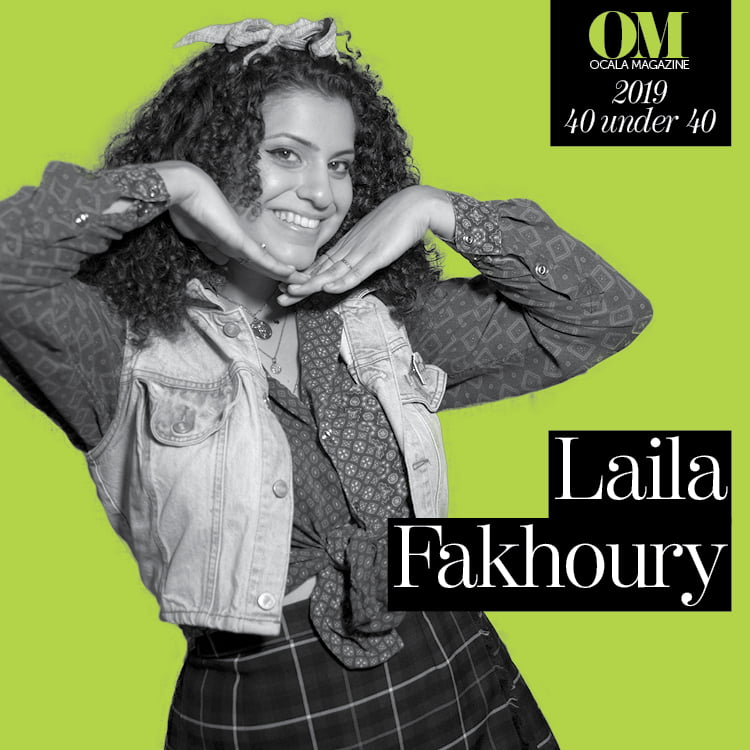 Age: 21
Program Assistant for Streetlight in Shands Children's Hospital, Education Associate at the Hippodrome Theatre, and Teacher Assistant at the University of Florida
Whether it's a business or community involvement, what inspires you?
I am inspired by stories. All of my avenues of work and involvement place remarkable value on listening to peoples' stories. Whether it be with my work in Palestine, the Crisis Center, Restorative Justice Circles, the prisons, or any other environment that connects me directly to people, I have learned an unimaginable amount from the stories that are shared with me. I read an anecdote from an author before in which they had the reader acknowledge the break down of the word destroy. Destroy. Destroy. De-story. I agree with the notion that taking away someone's story, their history, is how we can dehumanize and degrade others. When people tell their story they are humanizing and empowering themselves. It is impossible to deny someone of their experiences. That is why I always listen and find inspiration in what people share with me. 
What aspirations do you have for yourself?  
With two other friends, I formed a record label in Gainesville, Florida called DION DIA. The purpose of our label is to enact good by spreading important messages and ideas through the art produced by our company. I aspire to work closely with my partners to develop our record label into a beautiful and esteemed collective of music, media, and art that serves as a platform for social good and acts as a catalyst of change. I aspire to bring my various forms of service and involvement into the same focus through the label and keep affecting each of these areas simultaneously. 
What is your favorite way to give back to the community? 
My favorite way to give back to the community is through using creativity to facilitate well-crafted events that engage the community I am working alongside. For example, through the record label, I host "silent discos." During a silent disco, attendees are all given wireless headphones that are equipped with buttons to switch through stations. At each event, there are several different DJs performing simultaneously and transmitting a variety of music to the headphones. Silent discos are exceptionally inclusive experiences because despite your tendency to be introverted or extroverted, using headphones can put you in your own world but you still have the option to take them off and actually have a dialogue with your friends. During the events, we have a room dedicated to the silent disco, a room for traditional live music, and outside we have an open jam (meaning we bring instruments that anyone can play with and learn on, many mini bands have been formed during this experience). Outside, we have plenty of comfortable seating, food stands, gaming monitors, board games, and pop-up shops selling local clothing brands. During these events, we intentionally give folks an extensive amount of autonomy, which most nightlife functions fail to do. The way we etch social consciousness into  the silent discos is through our series of events called "DISCO for GOOD." We have hosted multiple discos to act as fundraisers for certain parts of our community. Our first DISCO for GOOD benefited two suicide prevention and awareness organizations, the second was for the Conservation Initiative for the Asian Elephant (CIFAE), the third was for Cystic Fibrosis, and the series has continued in this direction. While giving back to communities, we are involving people from other communities as a way for us to build empathy and awareness, with the incentive of dancing and activities. Service is fun and the work we do should attest to that. That is why we disco for good. 
What is your favorite thing about the Ocala area? 
My favorite thing about Ocala is the architecture in the historic district. In high school, I loved walking around the area as the sun was setting to admire the vibrant colors and vintage structure of the buildings.