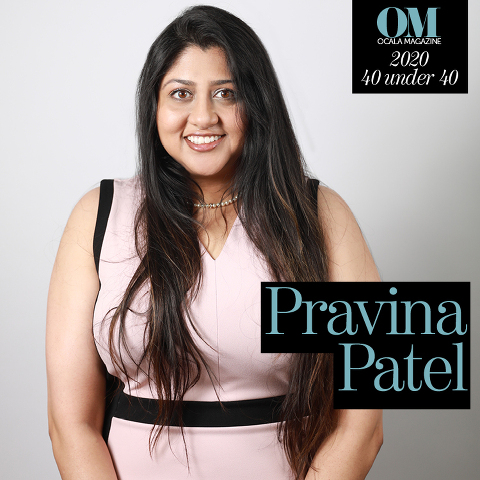 Name: Pravina P. Patel, OD, FAAO, FCOVD
Age: 37
Title/Company or main life pursuit:  Optometrist specializing in vision therapy and a board member for Florida Center for the Blind
What is your word and why did you chose it?  'Kindness' is such a simple word, yet has such great profound meaning that anyone can choose to do.  Kindness comes in many ways: Philanthropy, humanitarianism/volunteerism, sharing a smile, opening a door, listening to a family member, friend, or even a stranger in their time of need, standing up for a cause and choosing to support and be there for someone when they need it the most.  I chose KINDNESS because of the power that it creates from a point of positivity and nurture for the soul.  When we care and have concern for others it requires us to have inner strength and the outcome of the act is that we as humans are evolving and leaving the world a better place. 
What aspirations do you have for yourself in the next 40 years?  Career-wise, I aspire to build a vision therapy clinic to help children with vision-related disorders.  I envision a multidisciplinary approach to achieving this goal all while making it accessible to everyone in our community.  Personally, in the next 40 years I hope to have a family of my own and watch them grow, and to travel and explore the world. 
Favorite way to give back to the community?  My favorite way to give back to the community is the involvement I have with the Florida Center for the Blind.  It is something I hold dear to my heart. Florida Center for the Blind's goal is to foster hope, confidence, and independence in individuals with visual impairments and to educate the community about preventing vision loss.
What do you love and/or hate about the Ocala area?  I was born and raised in Ocala and I'm grateful for the education and the upbringing I had here. I do look forward to some welcomed changes. I am proud to say that I am from Ocala because of the sweet people with awesome family values and the sense of community that we all share.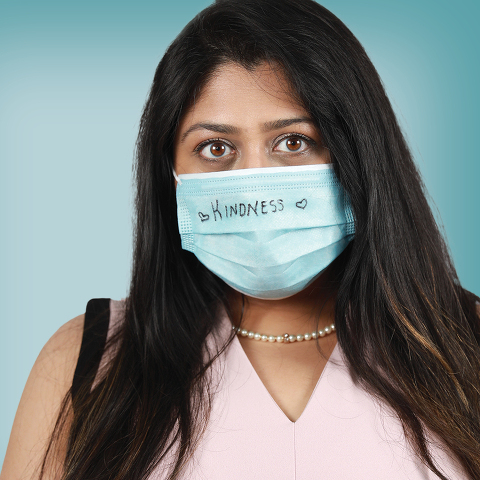 A few albums and movies you'd bring to a deserted island? Classical, musicals, Bollywood, Jimmy Buffet genre, oldies, and anything dance uplifts me. I like historical-based movies.
You never leave home without:  I never leave home without a plan/purpose, a smile and my cell phone. 
If you could tell your 16-year-old self one thing: "Sometimes even the wrong train, takes us to the right station."  All that you learn and all the people you will meet from each stop will help you grow as a person and thus serves as a purpose.  It's okay if it takes time for you to get there as long as you get there, and if you don't, it wasn't part of God's plan and that's okay too because there is something brighter for you planned.
Anything else you're super passionate about that you'd like to tout: I wanted to be an optometrist at the age of 4 because of my younger sister.  I learned from an early age from my parents how vision impacts us all and how helping someone is a small act of kindness.  I am passionate about eye health for all ages and helping children reach their potential due to vision-related disorders.  Eye health encompasses healthy nutrition/lifestyle, eyewear protection (UV/safety lenses), computer/cellphone use with breaks, early detection and annual exams.  Helping my patients achieve and maintain their best vision is my life's joy.