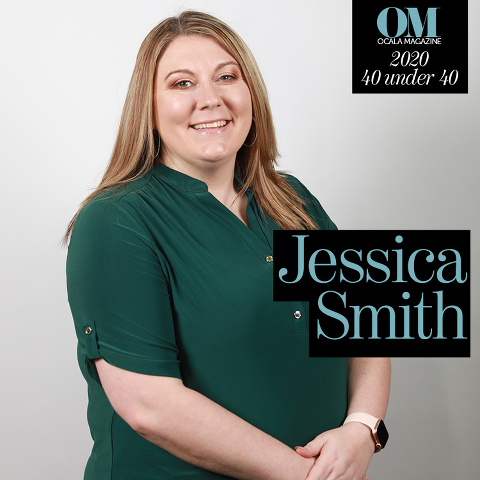 Name:   Jessica Smith
Age: 33
Title/Company or main life pursuit:
Nursing Administrative Coordinator of the nursing programs at Rasmussen College.
What is your word and why did you chose it? The word I chose is 'community.' This word is very important to me. Not only do I love being involved in my community but now more than ever I feel we need to come together as a community to grow with love. We as society are changing and molding the future for not only us but the next generation. My position at Rasmussen College allows me to be a part of this change. Rasmussen College is dedicated to global enrichment and meeting the evolving needs of our diverse communities. With my position, I am able to empower students to help reach their educational goals and find their passion. My goal is to help enrich our community with professionals that will serve our society in a positive and impactful way.
What aspirations do you have for yourself in the next 40 years? In the next 40 years, I have what many would call the usual aspirations: enjoy my family, retire from a career I love, and travel the world. I also aspire to be able to give back to my community on a different level by founding an organization that would help young adults achieve their educational goals. I would like to make an impact for those who need extra help, whether that be in the way of a support system cheering them on, a scholarship to help with expenses or assistance with job placement upon graduation.
Favorite way to give back to the community? Giving back to the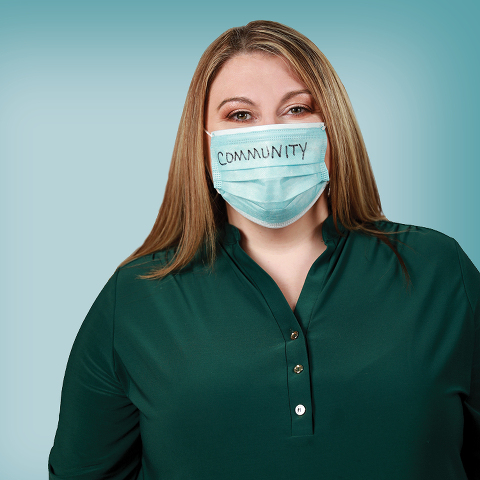 community was an important part of my childhood and I love continuing that tradition with my husband and our 4-year-old daughter. We find activities to participate in that benefit local charities such as pageants, walks, and canned-food drives. One of the many reasons I love working for Rasmussen College is the institution is committed to giving back to local communities where campuses are located. A food pantry is located on each campus for students to utilize with no questions asked. Furthermore, an annual opportunity is given for all employees, staff and administrators to work hand-in-hand with local nonprofit organizations to help in the many ways they are in need. Last year, I had the opportunity to join my coworkers in assisting several local organizations such as The Rock Program, the Humane Society of Marion County, Belleview Santos Elementary and Ambleside School. It is an indescribable rewarding feeling to have the opportunity to give back and I am grateful to be able to do so.
What do you love and/or hate about the Ocala area?
I love Ocala. It is my home, where I grew up and where I have fond childhood memories. The once small town of Ocala is unique with its rapid growth but still maintains its small-town charm. This charm is one of the many reasons I love the city and chose to stay and raise my family. I take pride in the history and future of this town not only with my memories of the past but potential for the future.
A few albums and movies you'd bring to a deserted island? None. Shocking, I know. But in today's world where we are constantly surrounded by music, movies, and technology, a deserted island to completely unplug and only hear the waves of the ocean crash against the shore sounds AMAZING!
You never leave home without: I never leave home without my faith — faith that today I can be a better person than I was yesterday, faith that today will bring opportunity for change, faith that today will bring positivity and peace, faith that today will bring out the goodness and potential of humanity, faith over any fear.
If you could tell your 16-year-old self one thing: I have always loved the saying, "If I only knew then what I know now." With all the challenges, accomplishments, and even the heartbreak, I would not change my past as it shaped me to be who I am today. I would however, give my 16-year-old self-reassurance by telling myself to remember all storms pass and you are stronger than you think.
Anything else you're super passionate about that you'd like to tout: I am passionate about living debt-free. Two years ago I started following Dave Ramsey's Financial Peace teachings. I love encouraging friends and teaching them the "baby steps" of living debt-free. "If you live like no one else, later you can live and GIVE like no one else."