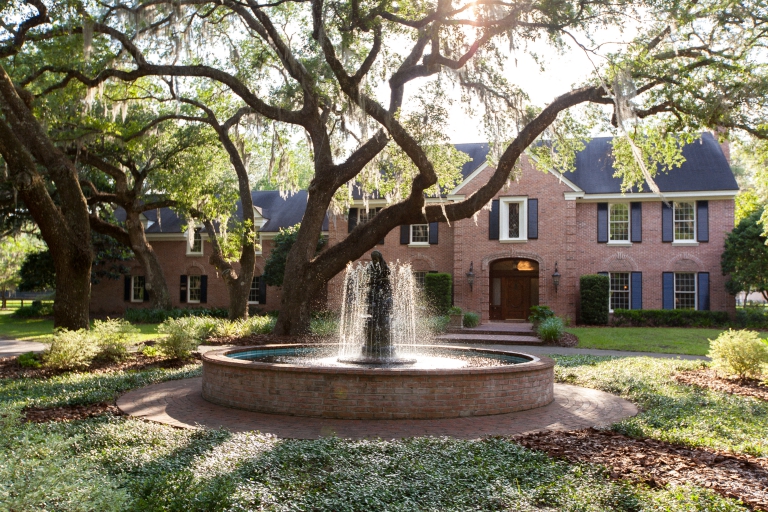 by Melissa Deskovic
Local residents Judy Crane and John West help those struggling with addiction overcome the odds and find a new way of living at their first-class facility.
Behind every person you meet is a story. A long winding tale paved with the decisions that have led us to our current state. Good, bad, or indifferent these narratives shape everything about us—how we think, feel, and act—it all starts with the experiences we process. The 13th-century poet Rumi once wrote: "This being human is a guest house / Every morning a new arrival / A joy, a depression, a meanness / some momentary awareness comes as an unexpected visitor / Welcome and entertain them all!"  These words, written centuries ago, are at the core of The Guest House philosophy. A place where mindfulness is encouraged and experiences are embraced in a manner that facilitates the recovery process.
Founders Judy Crane and John West both know the hold that trauma and addiction have on the human psyche. For over 20 years Crane has been helping those in the Ocala area overcome trauma and addiction through proven techniques with her brand of world-class trauma treatment. Spending decades as a Certified Addiction Professional, a Certified Sex Addiction Therapist, a Certified Hypnotist, and author, Judy Crane brings to the table a wealth of knowledge and compassion for each individual client to ensure they are on the best path to recovery. Known as an expert in the field of trauma and recovery, her work has garnered accolades and industry awards for her contributions to the field. Her book, "The Trauma Heart", gives readers a first-hand look at the varying traumas she has treated, how her clients were able to overcome their own addictions, and the things she is learned along the way.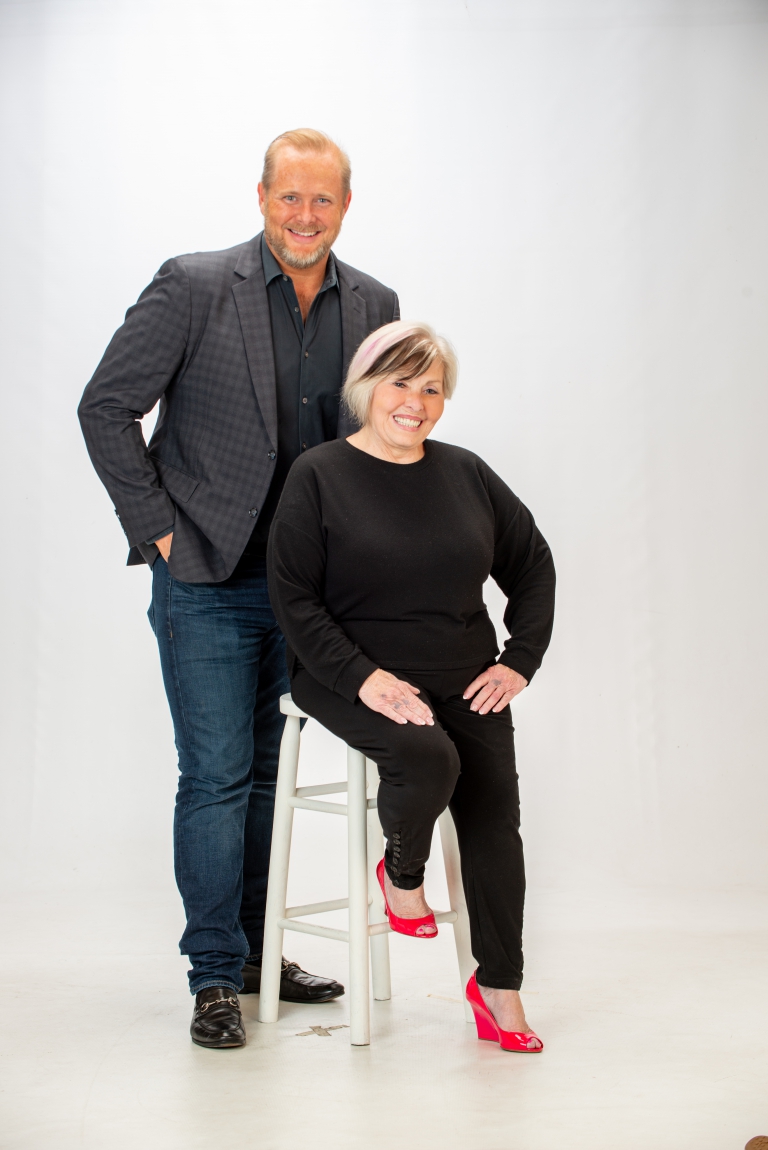 It was through her work that she met, and eventually partnered with, Co-Founder John West. Born to actor J.T. Walsh, West found himself initially drawn to the arts and entertainment industries, establishing for himself a life in Hollywood working as a producer. Yet, when his father unexpectedly passed away, the trauma of such a sudden loss sent West into a downward spiral. It was only after the intervention of family and friends—and help from Crane—that he was able to overcome his addictions and find himself back on a path of healthy living.  This experience opened his eyes to see how powerful and lifechanging the road to recovery can be for those who need it. Experiencing first hand how trauma and addiction can affect not only yourself but those around you, West made the decision to put his own journey to use helping others find their road to recovery as a Sober Companion and Interventionist. It was then that West devoted his time to helping Crane on her quest to provide a safe and stable environment where others suffering from trauma and addiction can find the help they need. Together, they established their world-renowned program right here in Central Florida.
The Guest House, a top-notch, private, luxury facility that focuses on unraveling the tangled web of trauma and addiction has more than 50 acres at their disposal and boasts a 27-room inpatient home where clients and industry leaders from all over the world are able to put aside their worries and focus on the process of recovery.
The Guest House hosts a holistic program that treats the whole person and the whole problem. Trauma, which often resides in the nervous system, is often just as much a medical issue as it is a mental health issue. At The Guest House, they treat these issues with proven therapeutic techniques via a myriad of modalities that are all based on scientific analysis. This approach allows them to dig into the source of the issues, fixing the addiction and mental illness at its core.
Tom Pecca, a Senior Clinical advisor at the facility explains, "Many of the addictions and mental health issues that occur—occur as the coping mechanisms of an original issue. They're the symptomology for something that happened before."  Traumatic events, detrimental life experiences, neglect, or even natural experiences such as the deaths of parents—while some may not consider those traumatic, their experiences can still alter the way that we approach life and they can influence who we are, who we become, and what we believe. Those experiences and how we process them can create an issue in our nervous system that controls the impulses. It creates the opportunity for "I need something to make me feel different" type of scenarios. Many times you may not even know that it is happening until one day you are sitting in a situation and find yourself wondering how you got there.  At The Guest House, Crane, West and their team are there to help you uncover your traumas, learn your triggers, and help you find holistic ways of coping.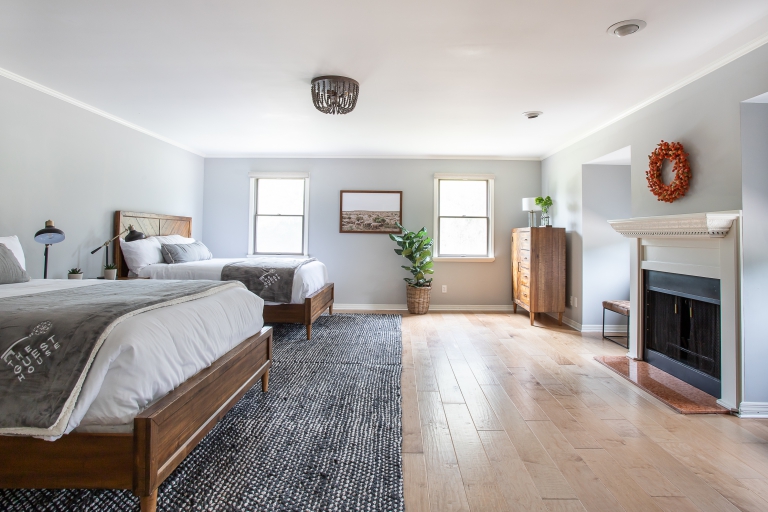 Since everyone experiences and processes trauma differently, the methods used during recovery are as varied as the traumas themselves. "What's different than others in our industry is that we work on the core issues," Pecca elaborates. Using experiential therapy allows Crane and her team to use a relaxed setting to get clients to open up and, without thinking, simply react to the situations placed in front of them. "Because trauma resides in the oldest part of the brain — the part that runs on instinct which doesn't respond well to talk— so talk therapies will only get you so far,"  Pecca explains. "When people are at play—whether it's a group activity, art, or music, or interacting with animals—they are their natural selves."  It is in those moments of adventure therapy, music, cinema, meditation, and art that clinicians are able to get to the core of the issues. This type of experiential therapy program gives the team at The Guest House the ability to help clients identify their actions and show them how their trauma affects their decision-making process. From there the team can show them how to overcome those negative patterns. With activities curated from some of the most widely used and proven methods of therapy, the goal of The Guest House is to bring each person back to a place of peace in every aspect of mind, body, and soul.
Their methods are in such high demand that Crane has been asked to instruct others in the same industry to implement The Guest House methods in their own practices. Those seeking recovery travel from all corners of the world to Central Florida to take part in The Guest House's top quality treatment.  While some may need inpatient care, others may benefit from the facility's outpatient services. Yet, before the journey can begin, one must make the decision to seek help. So how does one determine if they need help? The signs may not always be as obvious as an addiction; yet, if left untreated, can spiral into something more difficult to process.  When trying to determine if you or someone you love needs help, the line can be somewhat blurred. "You want to look at how you're functioning and how it's working for you. When the activity in question becomes detrimental—when it starts to impact your relationships—when it starts to impact who you are as a working person—when it stops working—that's when you seek out help."
If you or someone you love is suffering from mental illness or addiction there are those who are standing by ready to help. Judy Crane and John West have dedicated their lives to building a safe space where people from all over can come and receive the treatment and healing that they deserve. Their goal is to help others find peace and balance, to help others overcome their traumas and create a life filled with joy and love. While the road may twist and turn and have its ups and downs, The Guest House is here to help guide you on your journey towards healing.
For information about availability, costs, insurance, and other admissions options—or for general inquiries about treatment or The Guest House facilities, feel free to contact them at 855-483-7800.