True fashion goes beyond the confines of trends to give us a glimpse into the personality of the individual. Whether it's handed-down vintage, custom-designed items, or new off-the rack—we ask Ocala to dig into their closets and show us the pieces that make them truly unique.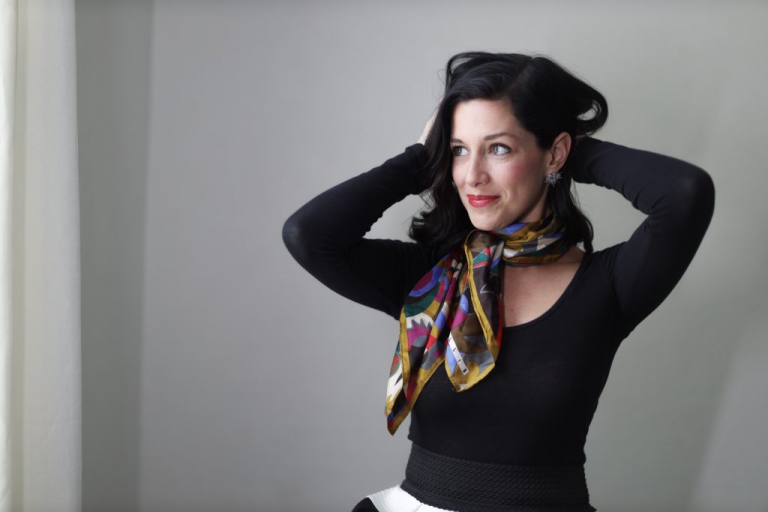 Occupation: Executive Director of the Reilly Arts Center and Ocala Symphony Orchestra
Newly Married To: Matthew Wardell
Community Organizations: PACE Center for Girls, Junior League of Ocala, Ocala Mainstreet, Ocala Municipal Arts Commission.
Recently Received: Her Masters Degree in Business Administration
Mother To: Buckley, the Labradoodle
Favorite thing about fashion: Fashion is art. Just like you can play music to fit, enhance, or sooth a mood…the same can be done with an article of clothing. A comfy sweatshirt, sexy dress, obnoxiously high heels, string of pearls, or a pair of converse sneakers…they all can inspire you to be the person you want to be in that moment…or be comforted by the threads you know and trust.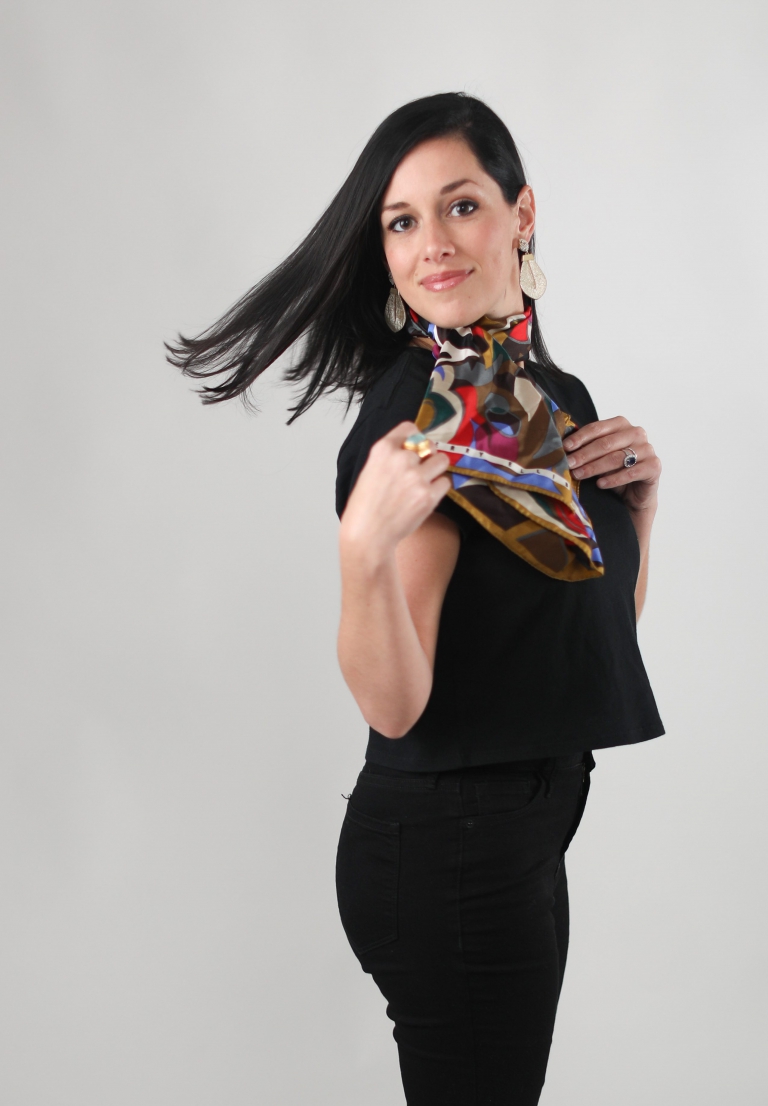 The Scarf: This Perry Ellis scarf is so delicate and beautiful because of who it comes from. This is the scarf of my friend Robin's late mother Mille Fannon. She gifted me a few of Millie's music books along with this beautiful scarf after her mother passed because she knew I would care for it. Earlier this year, I wore this scarf out during my first night in Paris. I took it to have coffee in a dimly-lit bistro and then off to enjoy Rusalka at the Opéra Bastille. While there, I took a photo in the scarf and sent it to Robin, to show her how I had taken this pieces on one of the most memorable trips of my life. It meant a lot and I believe is a testament to how fashion and clothing can be a fabric that binds time and lives together.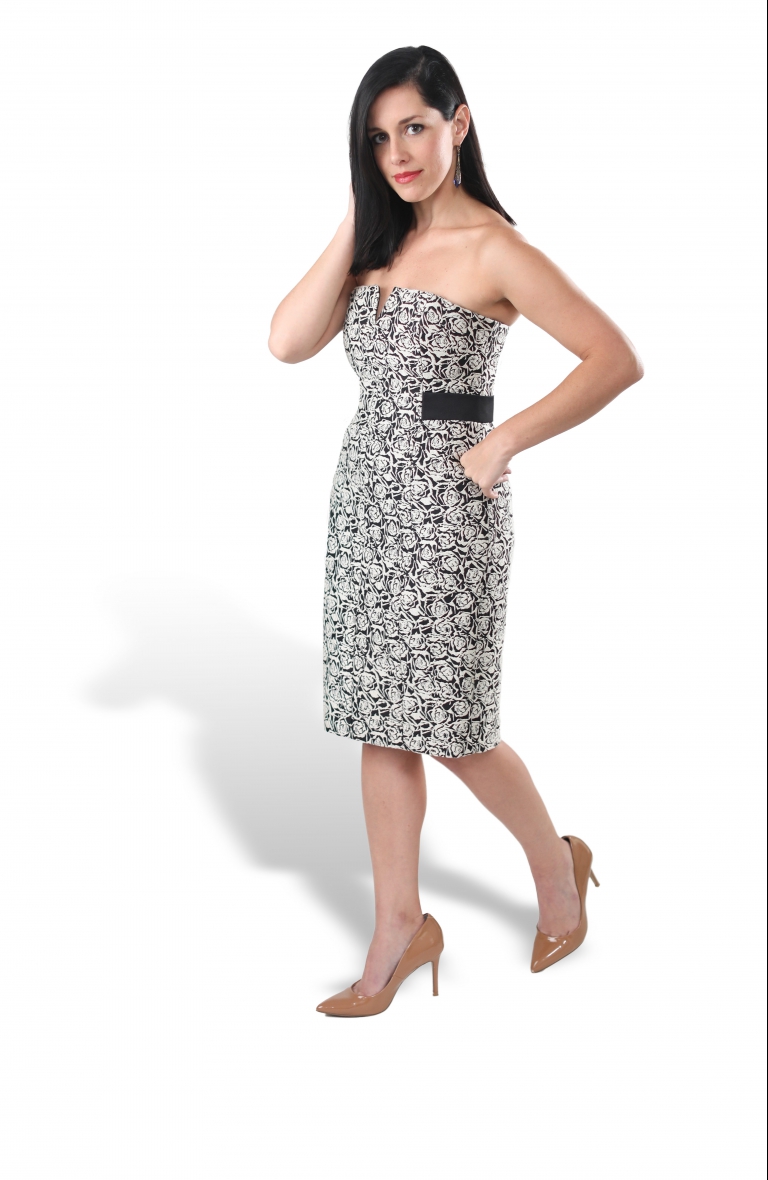 Black and White Dress:
There's nothing sentimental about this dress except that it's Halston, it's fun and I love the structure! It has good bones and that should always be a staple in anyone's closet.
Blue Gem Earrings:
From my wedding—they are vintage. Matt picked them out.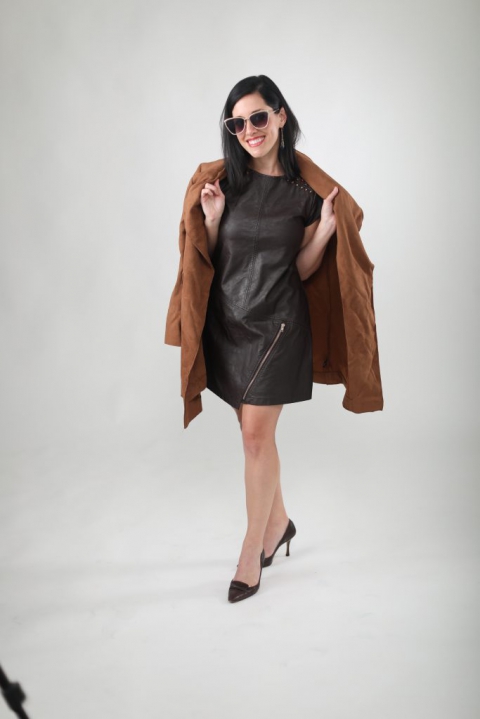 This dress was given to me by my friend Cass Roth, and it's one of my favorites—I always receive compliments! With the leather, studs and metal—you feel like you can definitely kick some ass and look good doing it. The shoes are vintage Manolo Blahnik's from my friend Jess, and they stay far far away from my puppy Buckley! This suede jacket is my favorite and can pull together any outfit.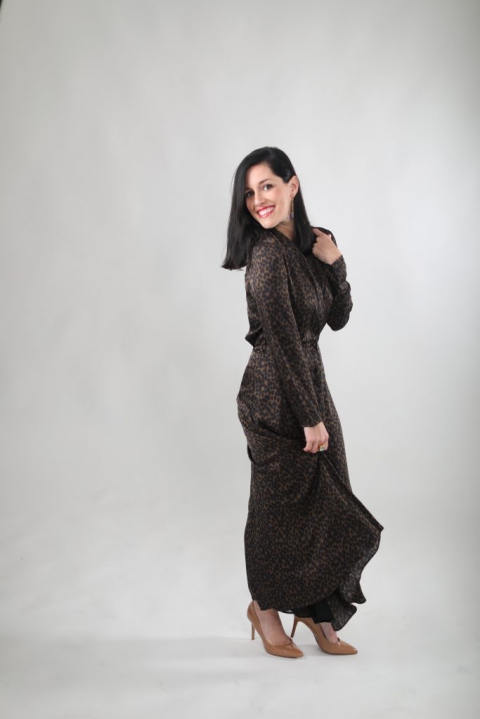 I love this dress because it was an unexpected find in the most romantic of ways! While Matt and I were walking along the Avenue des Champs-Élysées in Paris, he saw this in a shop window and insisted I try it on. I was hesitant because I thought it would be too long, but it fit like a glove. I wore it to a lovely engagement party our friends threw for us, as well as to the SONY Hall in New York City where I had an incredible night listening to my favorite singer, Madeleine Peyroux.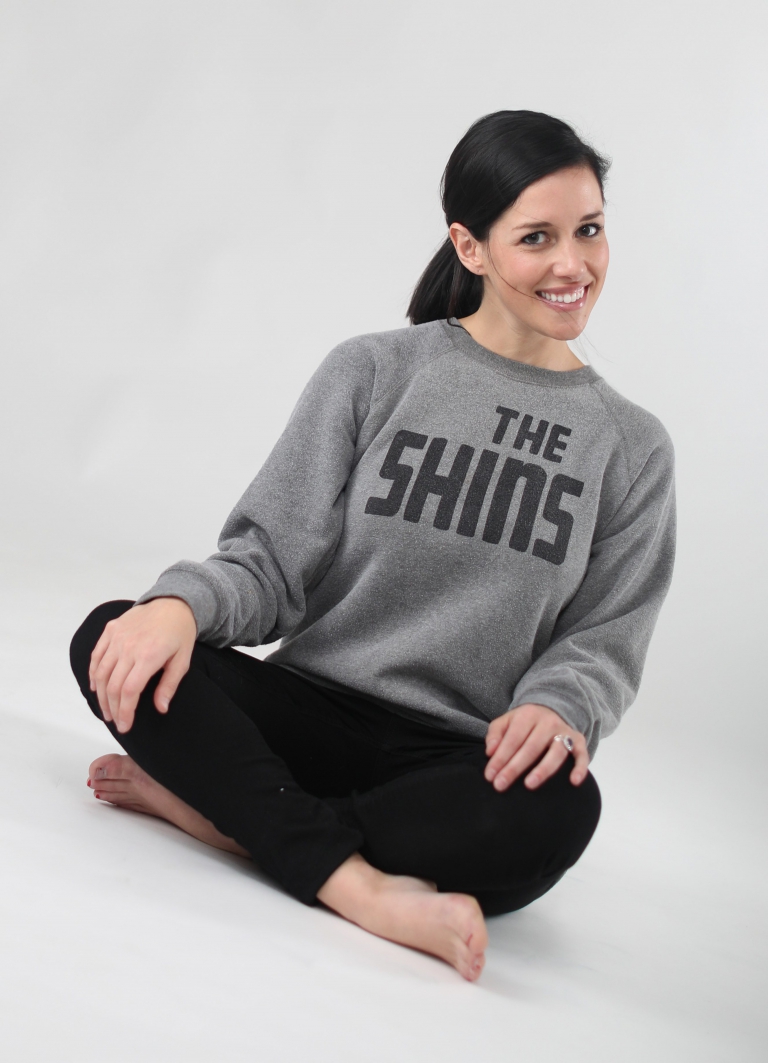 The Sweatshirt: Running a music venue, I love all kinds of music. One of my favorite indie-rock bands since high school has been The Shins (Never heard of them? Just watch "Garden State"). While in Vegas a few years ago, Matt and I saw them in concert at the Chelsea Hotel and we picked up this sweet sweatshirt. I live in this sweatshirt. Ninety-nine degrees, 45 degrees—doesn't matter. It's super comfortable and it's representative of me.