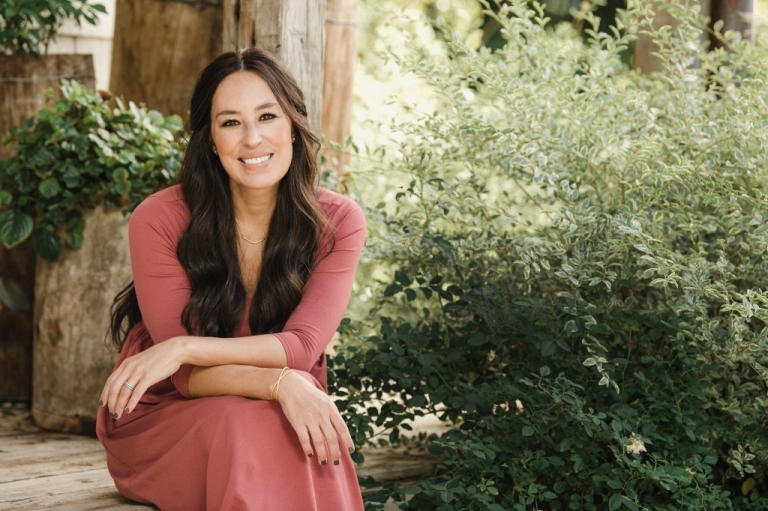 It may not surprise you to know that Joanna Gaines isn't interested in being picture-perfect. Although she and husband Chip have had a meteoric rise to fame since their reality TV series about home design and renovation, Fixer Upper, first aired on HGTV in May 2013—the lady of the house has remained humble, authentic and open about her all too human struggles.
"I realized that my determination to make things perfect meant I was chasing an empty obsession all day long," Joanna revealed in the couples bestselling book The Magnolia Story, which chronicles their relationship and journey to success. "Nothing was ever going to be perfect the way I had envisioned it in the past. Did I want to keep spending my energy on that effort, or did I want to step out of that obsession to enjoy my kids, maybe allowing myself to get messy right along with them in the process? I chose the latter—and that made all the difference. It's up to us to choose contentment and thankfulness now—and to stop imagining that we have to have everything perfect before we'll be happy."
Her candor and willingness to share her journey in such a public way has set her apart from the woman who once held sway over some of the same domestic territory where Joanna has found her greatest success. But while Martha Stewart built her empire on the stuff of chilly perfection, Joanna is as warm as one of her homemade biscuits and feels like she's someone you could have a good laugh with on the back porch. The common territory between Joanna and Martha can be clearly seen in the similar path each took from TV and print media to merchandising and world domination. Martha, who has been described as a domestic lifestyle pioneer, parlayed her catering business into a hugely successful brand and business empire. She launched it out of her historic Westport, Connecticut farmhouse Turkey Hill. Hmmm…a lovingly restored farmhouse. Where else have we heard this story? Though not formally trained, Martha was preternaturally adept at cooking, canning, preserving, decorating, crafting, and gardening. A series of successful books on entertaining and cooking (not to mention her career as a teen model) led to a magazine and television show, both of which she named Martha Stewart Living—and boy, was she ever. Eventually, she found a way to escape the media partners who had made her famous, buy up the television, magazine, book and merchandising ventures that carried her name and consolidate them all into her own company, Martha Stewart Living Omnimedia. If the story is sounding at all familiar, it's likely because Joanna Gaines has been making some similar moves of her own. Although we don't see a prison stint or a close friendship with Snoop Dog in Joanna's future.
It was a blog post about a house that Chip had rehabbed and Joanna designed, that initially drew the attention of a producer that worked with HGTV. The combination of Chip's passion for flipping homes and Joanna's innate design sense was an irresistible combination for the network and a few short months later, the couple was filming Fixer Upper. Shot in their beloved Waco, Texas, the show quickly gained a huge following. Within a year of hitting the airwaves, the couple broke ground on Magnolia Market at the Silos in Waco, a 2.5-acre downtown space that has grown into a massive retail shop, bakery, garden shop, and outdoor green space, complete with no less than twelve food trucks. The retail mecca is estimated to draw between thirty to fifty-thousand visitors a week and there's talk of possibly moving to a larger location to accommodate even more Gaines fans. On the Silos section of the Magnolia website, which is also the home of Joanna's blog, there's a note about how to best enjoy your visit, "Joanna's vision for the Silos is that they'd become more than a dusty, dilapidated piece of history—her vision was that they would become a gathering place for community. A place to slow down, to turn your phone off, and to connect with people. We've found that those who come ready to unplug and enjoy time with loved ones have the most enjoyable experience."
So leave those selfie sticks at home. You'll just embarrass yourself.
By the fall of 2016, the couple's first book, The Magnolia Story and the quarterly lifestyle magazine The Magnolia Journal both launched. As you might have expected, both flew off the shelves. And whoever said print magazines are dead, didn't get the memo from their publisher. Meredith Corporation recently announced that the publication has a total audience of 5.5 million.
Chip and Joanna also launched a line of paint colors, a collection of wallpaper designs, and the Magnolia Home Furnishings and accessories line. But the enterprising couple took things to the next level when they signed on for an exclusive collaboration with Target and launched Hearth & Hand with the retailer. The line is still going strong and you're gonna want to snap up the fringed hammock before they sell out. For some reason it's called "Sour Cream" but we're pretty sure that's the colorway, not a scratch-n-sniff situation. There have been other collaborations and retail relationships, proving that there's plenty of demand for whatever they decide to invest their energy in.
Chip released a book of his own called Capital Gaines and Joanna has since authored three more books. Seriously, do these two ever sleep?
But when Chip announced in September of 2017, that the fifth season of Fixer Upper would be their last, millions of hearts began to break like old drywall. But dry brush those tears away. Chip and Joanna recently revealed that they will debut their very own cable channel, with Discovery, in the summer of 2020. And yes, they will be back starring in a new show on the channel.
"We loved this idea of connecting with people in a different way, telling other people's stories, curating content," Joanna told USA Today. "It felt to us a lot like what we do with the magazine, but on a different playing field."
So here's where we get back to all this Queen of All Media/Next Martha Stewart stuff. First, it bears mentioning that Chip and Joanna were named to TIME: The Most Influential People of 2019 list and actually came face to face with Martha at the gala. Much fuss has been made about the domestic diva not knowing who they were…okay, Chip said it. But Joanna, who has been publicly fangirled by Jennifer Lopez and is now "helping" her decorate her new Malibu beach house, was still jazzed to meet her, between taking selfies with Taylor Swift and Julianne Moore.
Are you exhausted yet? Well, this world dominance stuff is not for the faint of heart. Joanna even managed to have baby number five in the midst of all that activity. So buck up and grab some shiplap, because we're going to take you through some of our favorites must-haves from the family that just keeps on giving.
THE WRITE STUFF
The Magnolia Story
The book that started it all is a really sweet, funny and honest account of their lives together and provides insight into why they work so well as a couple and thrive as a family. The tale is told through alternating storytelling between the two, like a conversation that you get to sit in on.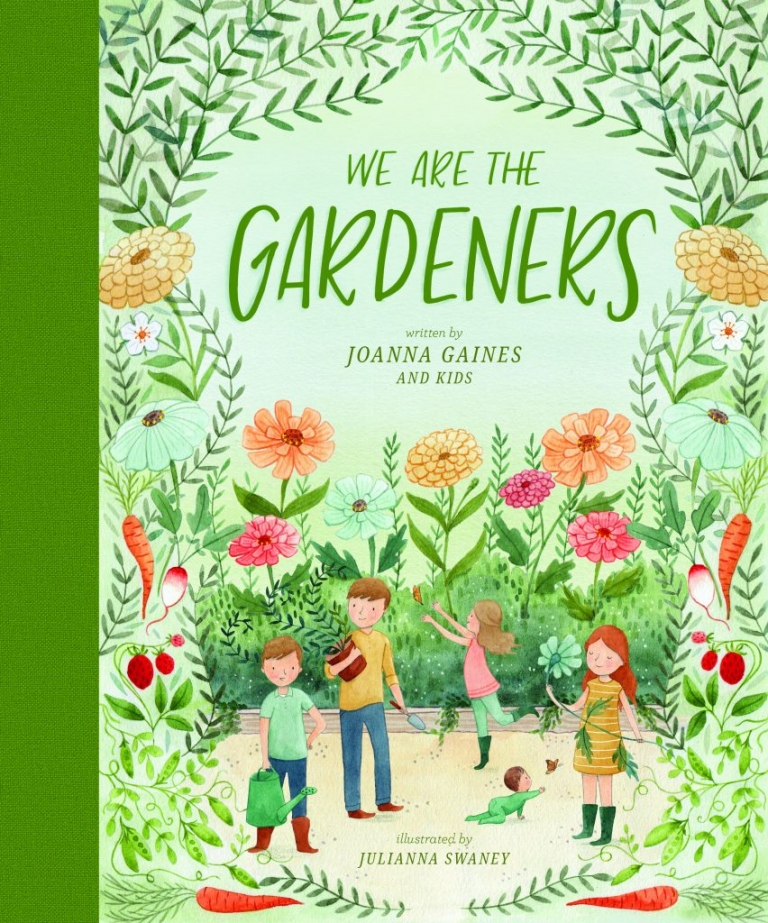 We Are the Gardeners
"From the first little garden patch we built on the side of our house to the larger one we're growing at the farm today, the garden has always been a place where I get to connect with my kids and with nature. When we built our first garden bed, it was a lot of trial and error before any of us really got the hang of things. We wrote this book together to share the journey of growing our own family garden," Joanna explained about the inspiration behind the sweetly illustrated children's book that she co-authored with her kids.
Homebody: A Guide to Creating Spaces You Never Want to Leave
If you really want to understand Joanna's interior design process, this book will guide you through her approach and give you the tools to make your spaces uniquely your own.
Magnolia Table: A Collection of Recipes for Gathering
Joanna's first cookbook does not disappoint. It's packed with so many great recipes, that you need to first prioritize what you want to try first. It's also the next best thing to sitting down to dinner with the Gaines family or eating at their restaurant. In fact, several of the recipes are dishes that are available either at their restaurant or in the bakery at The Silos. #CulinaryStaycation
NATURAL INSTINCTS
Joanna recently teamed up with Anthropologie for an exclusive collection of artfully-inspired rugs and pillows. "For me, Anthropologie has long been a source of inspiration, so this collaboration felt like a fun and natural pairing," said Joanna. "I really love the color palette of this collection – from the hues of blush and blue to the ochre and classic combinations of black and white – yet, while each piece may exude its own unique style, the consistency of the subtle, classic details weaved throughout pulls it all together for a wide range of home styles."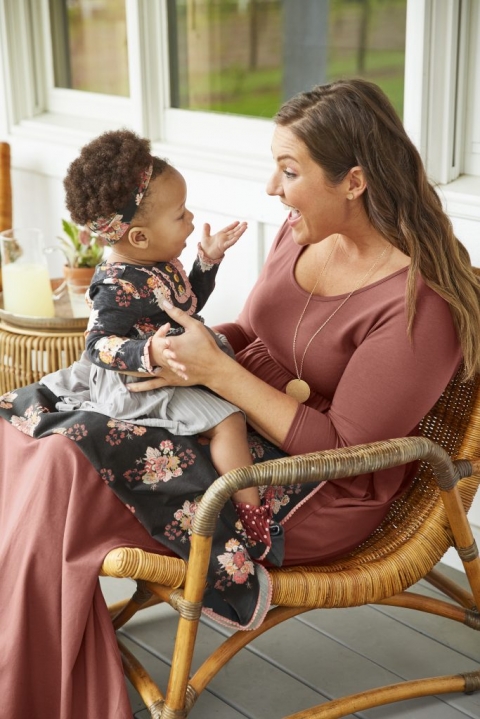 DRESSING THE PART
One of our absolute favorite collaborations that Joanna has been working on is Matilda Jane + Joanna Gaines for Matilda Jane Clothing (matildajaneclothing.com). The collection, which is inspired by her family's life on their farm, is as sunny and fun as Joanna herself. "Like I do when I'm designing a house, I love to pull inspiration from what's around me," Joanna said of her second collaboration with the brand." It's been so fun to see how this translates into clothing."
The collaboration offers  great pieces for women, tweens, infants, girls, and boys. "The whole inspiration for this new collection was summer here out on the farm—the long days, the hazy sunsets, kids running around just being kids. The whole idea of being inspired by life on the farm is really rooted in an effortless, easygoing lifestyle, and that's the feeling I hope people have when they're wearing these pieces."