By Nick Steele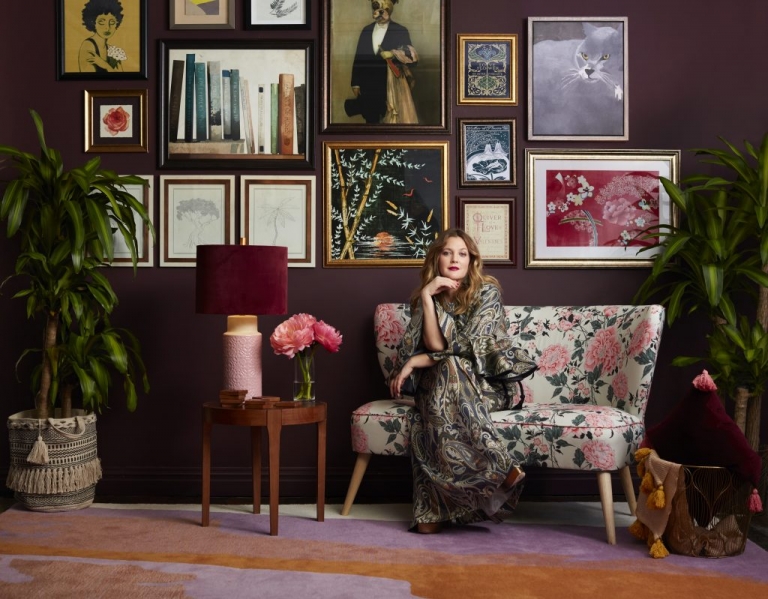 Everyone's favorite free-spirit has an inspired new home décor and furniture collection that you can't afford to miss out on.
Drew Barrymore first entered our hearts in Steven Spielberg's blockbuster E.T. the Extra-Terrestrial and has been charming us with her comedic talents and carefree style ever since. With over 50 films to her credit, she established herself as queen of the rom-com starring in such fan favorites as Boys on the Side, Never Been Kissed, The Wedding Singer, Ever After, 50 First Dates. She also proved she could tackle more textured roles, such as "Little Edie"  Bouvier Beale in the HBO film Grey Gardens, for which she took home a Golden Globe Award for Best Performance by an Actress In A Miniseries or Motion Picture Made for Television.
Beyond her accomplishments as an actress, she has distinguished herself as a producer, best-selling author and successful entrepreneur. She's launched several well-received brands, which include her production company Flower Films, her wildly popular Flower Beauty cruelty-free cosmetics line and Flower Eyewear. Most recently, she has parlayed her vibrant sense of style and interior design aesthetic into a 220-item furniture and home décor line called Flower Home, which is exclusively available on Walmart's family of sites, including Walmart.com, Jet.com and Hayneedle.com.
Barrymore worked closely with the retailer's design team to create a collection that reflects her own eclectic style and her extensive travels. What she also wanted to deliver was affordable luxury. "I don't feel that design has to be expensive," said Barrymore "Everyone deserves a little luxury. That's always been my goal, to offer the best quality for an affordable price."
And Barrymore has created a truly inspired first installment of what will be an ongoing series of seasonal home offerings. Her debut collection features a charming mix of styles, textures, and materials. Barrymore has managed to channel her own sunny boho-chic vibe into each piece. The overarching theme is that of a well-curated home with such influences as luxe bohemian, mid-century modern and earthy California cool. Many of the items have the personality of vintage flea market finds. The collection is also packed with vibrant color, stylish prints, and appealing patterns.
"Creating spaces is what I love to do most!" said Barrymore. "Places where unexpected prints and patterns, shapes and styles, and colors and textures, come together—is where my heart is."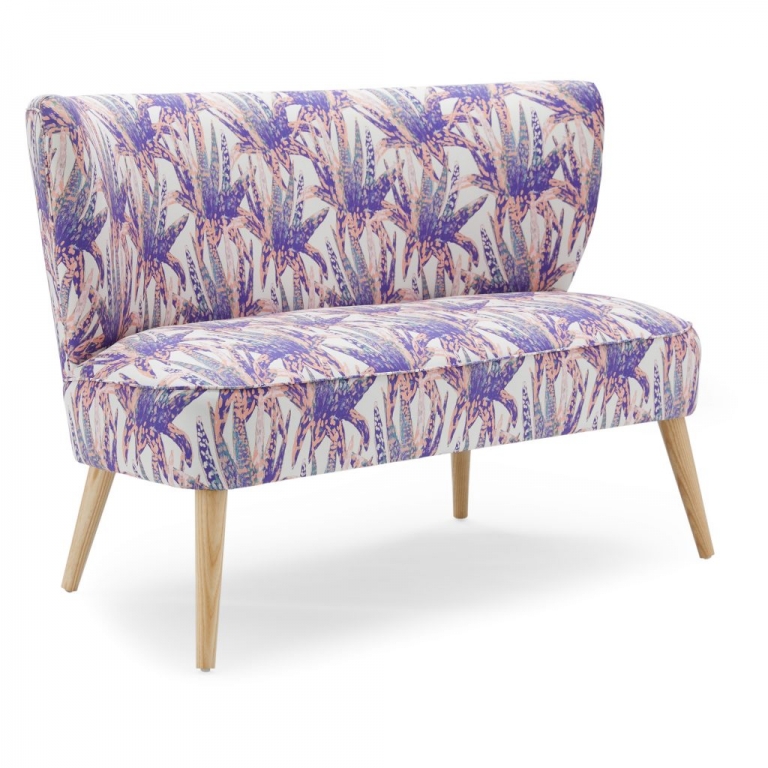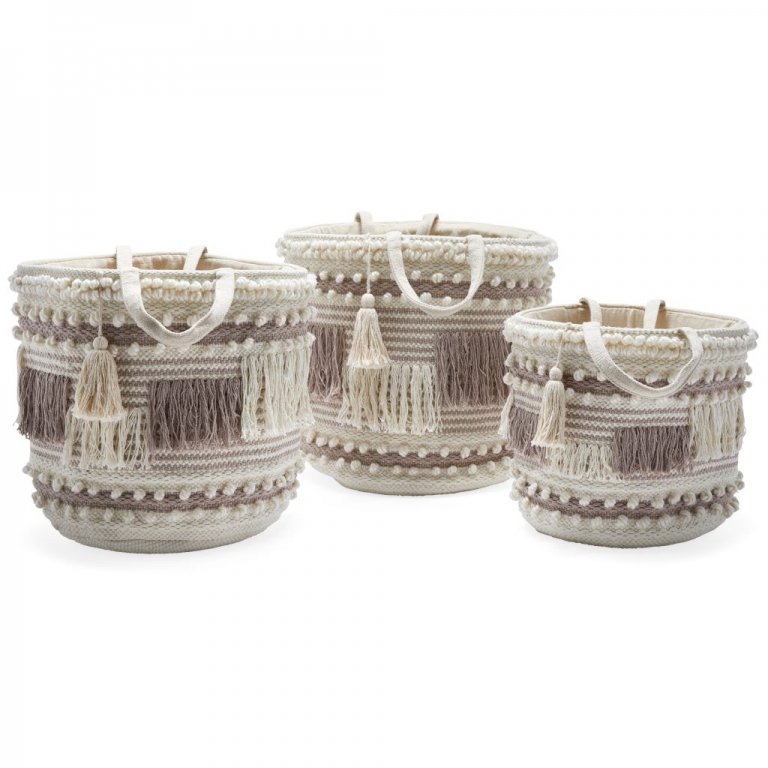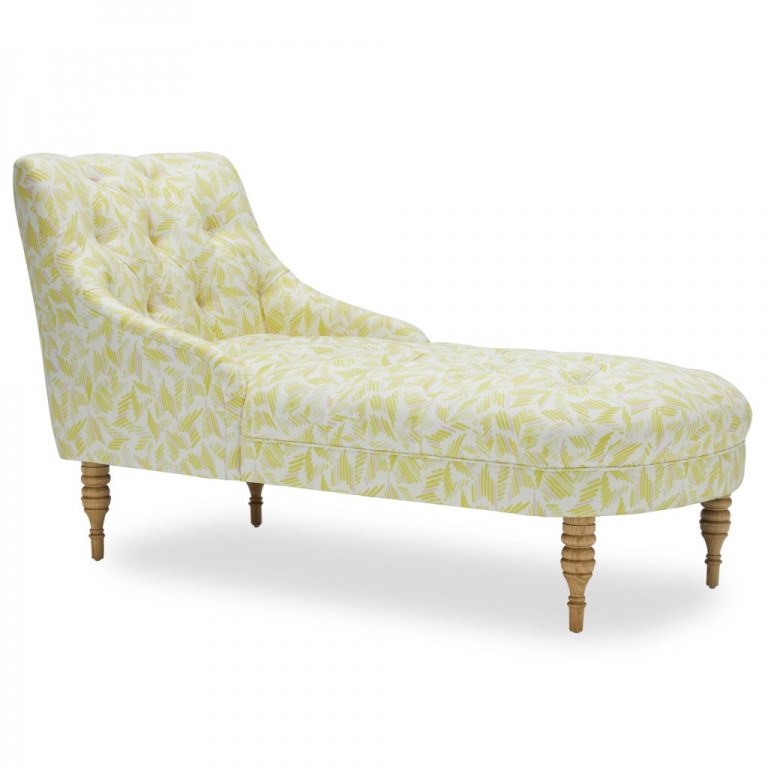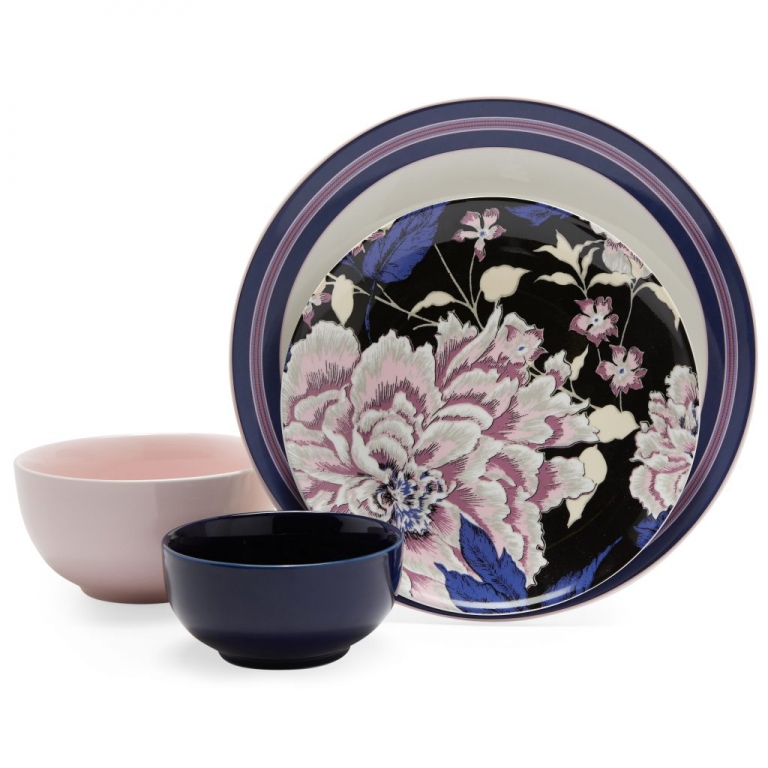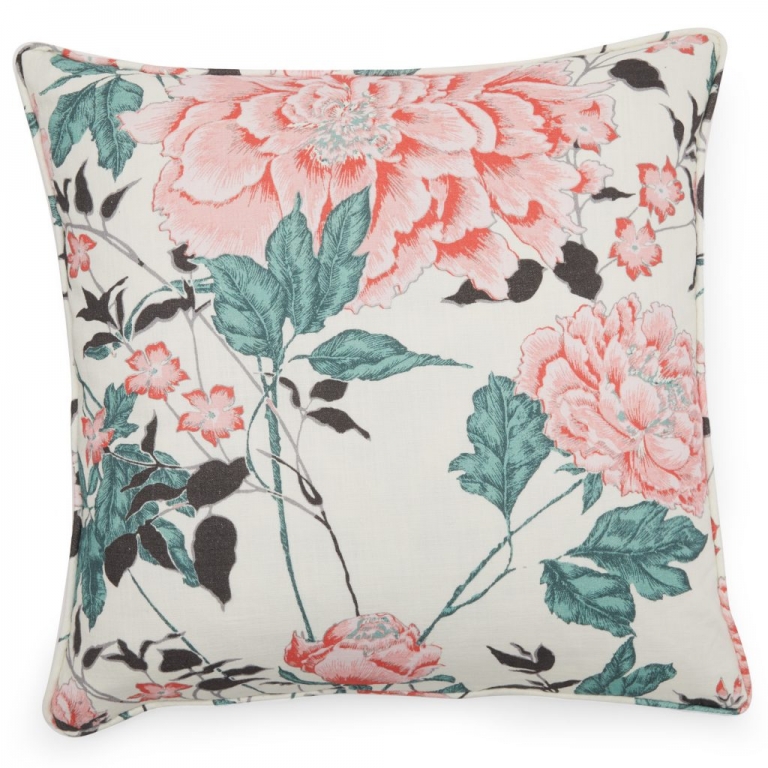 The line includes earthenware pottery, vases, blankets and throw pillows, lamps and lighting fixtures, printed dinnerware, bed linens, hand-woven macramé baskets, pet beds, framed artwork and furnishings including sofas, loveseats, accent chairs, chaise lounges, tables, upholstered headboards and bed frames. Prices range from $18 to $899.
Barrymore is most proud of the fun prints she developed for this line, which took the most effort to develop and the longest to perfect. "Every single one is completely our own and original," she explained.
If you follow her personal Instagram account, you will be able to glimpse Barrymore's own home and how the Flower Home collection reflects her interior design style.
"I have always had a love for creating joyful spaces." said Barrymore, who describes her home style as "very poppy, colorful, and fun." She describes herself as being in the "joy business" and wants the collection to make others feel enveloped and happy.
There are plans to add outdoor home items this fall. Barrymore is also planning to expand the Flower Home collection to include items specifically for children and would eventually like to launch a Flower fashion line. She's also developing a YouTube channel of her own, which will feature fun lifestyle content centered on her interests.
For more information on Flower Home, visit walmart.com. To learn more about the Flower brands, visit FlowerbyDrew.com or follow @FlowerbyDrewBarrymore on Instagram.