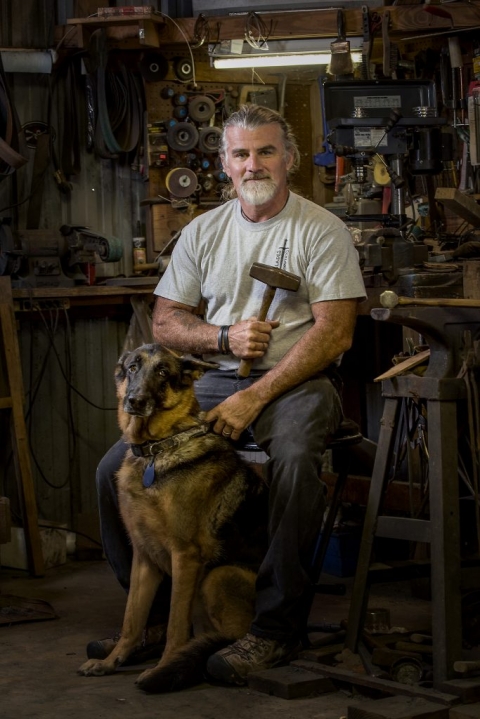 The Fire Within
Ocala/Marion County is rich with champions, and they are not all thoroughbred horses anymore. In recent years, our local area produced some of Reality TV programs most successful talent. In 2018, we have one double-winner on History Channel's Forged in Fire, and Forged in Fire: Knife or Death, and another who competed on the current season of the CBS hit show: Survivor. In this exclusive, we feature the two local reality TV stars, plus a "where are they now" look at some other recent standouts.
By: John Sotomayor
An advertisement on Facebook inviting blade makers to compete on History Channel's hit competition reality TV show, Forged in Fire caught local semi-retired police officer, Keith Hill's attention. His wife Janice's encouragement motivated him to give it a shot. That decision forever changed Keith Hill's life, earning the unassuming, everyday "Joe" fandom from legions of blade-making enthusiasts around the world.
It was Janice's encouragement earlier on after Keith's retirement from a 20-year career with the Passaic County Sheriff's Office on the S.W.A.T. unit, following an 11-year career as a landscaper, to try blade making that started it all. An avid historic reenactor, Janice needed a sword for her period piece costume. Within six hours, Keith made one from a horseshoe. That accomplishment lit a fire within.
After months of email communications, the producers extended their invitation, then flew Keith up to New York. They filmed in Brooklyn inside what appeared to Keith as an old graffiti—ridden brick warehouse. Once inside, the interior was a stark contrast — appearing as a 5th Avenue studio.
Keith mentally prepared himself for the challenge as he always does — strategically plan and prepare the best possible blade to execute a win, and have fun while doing it. He preplanned to create a Spanish Belduque, no matter what the source metal would be.
"It is a very old, proven blade in battle, a very powerful blade, with a sloping point and thick base, so it has a lot of energy," said Keith. "All of the metal pushes the edge through anything."
Keith sharpened his knowledge of blades with his wife's help. An attorney with a deep love of history, Janice provided him with numerous books on blades, and together, they explored the history of blade making in historic St. Augustine.
Armed with his design of choice, and his methodical craftsmanship, Keith won the episode of Forged in Fire, earning him $10,000.
When Keith is not in his forge making blades, he competes in mountain biking. He said he applied cycling strategy to pace himself while on the show.
"There is a whole strategy that you have to prepare yourself before a race," said Keith. "You cannot go out of the gate at 110 miles per hour, you have to pace yourself, because you have an hour and 45 minutes to race, and you don't want to burn out."
Since then, Keith kept himself busy. He continues to work as a carpenter and finisher, among other construction tasks, for Dinkins Construction, which he joined two years before trying out for Forged in Fire.  Keith also makes custom-made blades for clients and teaches others how to forge and make blades.
His journey with Forged in Fire was not yet over. Nine months ago, the producers sent out a blanket email to all contestants who have been on the show announcing the development of the new show, Forged in Fire: Knife or Death, hosted by WCW/WWE wrestler Bill Goldberg, and invited them all to apply. Keith was informed in May that season two would include a Forged in Fire Champions episode. Former champions return and compete against one another.
"I had no idea what the show would be — I didn't know if it would be an obstacle course, or a duel between contestants," said Keith.
Keith being himself, jumped at the chance. Luckily it was not a gladiator-style duel to the death, but an obstacle course, similar to America Ninja Warrior, only with knives. A course that would challenge the most hardened of competitors.
Shot in Atlanta, GA, Keith was prepared to stand out among his peers, many who he knew from the show and from knife making conventions, like The Blade Show held in Atlanta — the largest in the country, attracting blade makers from all over the world.
Required to bring a knife he either forged himself or had fabricated to their specifications, Keith brought with him a cross between a machete and a Kukri he forged for the competition. An inwardly curved blade, ideal for chopping. Usable with either one hand or two, the specialized knife could wield twice the amount of energy when needed with two hands.
"The Kukri is extremely effective, because it grabs the item you will cut and slices cleanly, while the machete is a chopping machine," said Keith. "I thought, I will combine the two and make a hybrid."
Keith's instincts served him well. Round One, known as "Knife Fight" tests the quality of the contestants' weapons and their ability to strike stationary objects through a series of five obstacles: Trailblazer, Stick and Move, Ice Pick, Lifeline, and Curtail Call. Round Two tests the top two performers from Round One in timing, speed, accuracy, and precision against both stationary and moving targets. This course consists of six obstacles: Steak Knife, Extinguisher, Weight Cut, Free Fall, Strike Zone, and Firestorm.
The contestant who completes the course in the shortest time wins the episode and advances to the season finale. In the season finale, all the episode winners and the runner up with the fastest time in Dead Run compete for the $20,000 prize and the title of Grand Champion.
To complete the course quickly, Keith implemented a specific mental technique he applies in all competition, derived from his years on the S.W.A.T. unit.
"I imagine I am chasing a suspect, and the suspect is behind the obstacle — so I strike the obstacle with the ferocity to get beyond it to nab the suspect quickly before he can escape," said Keith.
Keith won his episode, so he competed amongst the other finalists for the title as Grand Champion. On Wednesday, November 21, 2018 — the night before Thanksgiving — the episode aired on the History Channel. Keith was one of only two who completed Round One: Knife Fight, moving on to Round Two. In the end, Keith's time bested his opponent by over a full minute placing him in the annals of history of the History Channel by becoming the first-ever double winner of both Forged in Fire and Forged in Fire: Knife or Death.
A modest man, Keith said now that the show is over, he'll continue to make blades, teach others the skills of blade making, and his work with Dinkins Construction. He will also continue to attend blade making conventions and trade shows. Only from now on, as a VIP guest, with invites to headline the speaker circuits. He has already been approached by the editor of Blade magazine for a feature story.  And previous two-time winners of Forged in Fire have been brought back as guest and/or regular panel judges, and other roles on the shows. That may be an option, perhaps another email invitation awaits Keith in his future.
Keith is not only a skilled craftsman with the heart of a warrior, and a badass forge with kickass knives, but he also has natural charm with the soul of a gentleman.
Brochacho muy Macho
Daniel "Dan" Rengering may have landed on the 37th season of Survivor as a Goliath but he left the island as a Brochacho. That may not come with a million-dollar prize or the title as winner of Survivor: David vs. Goliath, but being a Brochacho has its own set of privileges and merits. The slang term popularized in a Captain Morgan Spiced Rum commercial with the line, "Lets go get some nachos, brochacho!" years ago, was embraced by Dan and fellow cast member John Hennigan, pro wrestler known by fans around the world as The Mayor of Slamtown, Johnny Nitro, John Morrison, and The Wednesday Night Delight, among others. It means a lasting bond between the two friends. It also defines much more.
Intentionally identified with the word, Brochacho is becoming their brand. One that can generate much more than a million dollars for the self-marketing savvy Dan. Dan was recruited by CBS casting directors, very soon after his now-famed selfie of himself with two fellow Gainesville S.W.A.T. officers went viral in 2017. Daniel was the youngest person to ever make the Gainesville S.W.A.T. unit. But his self-promotional skills were developed long before.
At one time overweight, Dan lost over 140-pounds in a five-year period, drastically changing his physical appearance, and paving the way for him to become a successful model and TV-personality. Dan has been featured on the covers of more than 320-books, including many national and international best-sellers. In fact, Dan was on the cover of Ocala Magazine's April 2018 issue, which served as a basis for this feature story when it was learned he was cast on the current season of Survivor.
Due to strict rules from the producers of Survivor and its parent network, CBS, we could not interview Dan directly. However, we were able to learn what Dan has on the horizon as a result of his experience from his publicist and friend, Zac Jaydon.
Dan will join the likes of Ryan Seacrest, Mario Lopez and Kevin Frazier as a red-carpet host for the 2019 GRAMMY's, Emmy's and SAG Awards in Los Angeles. He was voted one of the Sexiest Men Alive in the Summer of 2018, by DNA Magazine, and he was subsequently named one of 2018's Sexiest Newcomers by People Magazine.
According to Jaydon, the Survivor franchise has had 556 players, in its nearly 20-year history. This season, Dan became only the seventh person in Survivor history to possess two immunity idols simultaneously. He is only the sixth person to ever find two immunity idols before the merge, locating his first just two days after the game began. In Survivor's 37-season run, only 22 people have found an immunity idol in the first two episodes.
Although his fire was snuffed out in an epic tribal council twist — the first time an idol nullifier was used to render Dan's played idol ineffective, they cannot snuff out the fire within.
More was learned about Dan from a video post to his Facebook fan page after the episode aired on Nov, 21, 2018 whereby Dan was voted off the island (the same night the episode aired whereby Keith Hill won Forged in Fire: Knife or Death), called, "Daniel Rengering Survivor Ponderosa + Brochacho Requirements."
"Alliances got cold feet and my idol didn't work for the first time in Survivor history," said Dan, adding he has seen so much worse at work, one can only assume he means as a S.W.A.T. team officer, and not model, so being voted out is "not so bad, it isn't the end of the world, and could be a lot worse."
We learned more about his strategy of the game, and his view of himself as a player.
"I tried to play a good, clean game, that was my goal when I got here, and that's what I did, so I hold my head up," said Dan. "I am not going to change who I am to play a game … I can't be a villain — that's not who I am or who I want to be."
So, who is Dan Rengering?
We learn Dan is a Brochacho, who makes lasting friends easily and holds relationships to high regard. Upon arrival to the Ponderosa (we learn is where the jury is housed), Dan meets up with fellow jurors, Elizabeth Olson and John Hennigan.
"Dan is a very loyal guy," said John. "He played this game with his heart on his sleeve."
Speaking about Dan, Elizabeth said, "He's used to being the guy who comes out on top, so this is probably a new experience for this guy … so this could be, if he allows it and I believe he will, to shape his life in a very positive way."
We learn that Dan is a father with daughters, to whom he wants to make proud and be a good, positive role model.
"Your daughters are going to be so proud of you," said Elizabeth to Dan in the video.
"I don't want my kids to see me lying, cheating, and stealing to get ahead in the game," said Dan. "I want them to see me for who I am. I don't want them to think they need to lie, steal, and cheat to get ahead in life; hard work and hustle will get you there."
Dan's hustle pre and post Survivor to excel in life will get him far. But it his values that he wants to impress upon his daughters is what makes him a winner in our book.
Where Are They Now?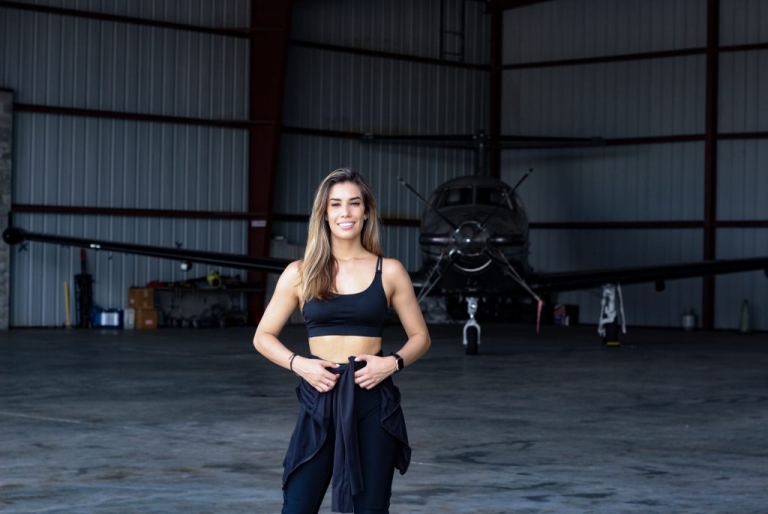 Stephanie Gonzalez
Stephanie Gonzalez definitely knows the heights of success, having won the title of Miss Puerto Rico in 2016, while also knowing the disappointment of defeat. She was eliminated from Survivor: Ghost Island, season 36 in 2017 early in the season.
In a highly unusual move, the losing tribe targeted a strong player they saw as a threat, rather than the typical target, which was someone seen as a nuisance, annoying, or weak, who would hold the tribe back in challenges. It should be noted that Stephanie was among 12,000 people who applied for season 36. Being accepted on the show beats incredible odds in itself.
Having that fire within to succeed even when things do not go her way, Stephanie learned from her experience to go further in her other life pursuits. She says these days she allows herself time to be more observant before acting.
Her personal growth has benefitted her professional goals. Less than a year after her Survivor experience, Stephanie is busy with her career in marketing, traveling across the nation and internationally. In the near future, Stephanie will travel back to Fiji, where Survivor is filmed, Australia, New Zealand, then Bali.
"I work with several different brands, some in New York, some across country, while also helping my brother with his business in Ocala," said Stephanie. Her brother, Dennis, is the owner of Loco Graphics, and Stephanie assists with marketing.
Ultimately, Stephanie would like to pursue her strong interest in marine ecology.
"Ocean welfare is a major passion of mine," said Stephanie. "I am learning more about ocean preservation … with the C.O.R.E. Foundation (Caribbean Oceanic Education & Restoration) to take care of our planet."
Stephanie is also passionate about the non-profit she dedicates her extra time called Operation Hope.
"We focus on foster kids, raising money to give them a proper Christmas," said Stephanie, "so they may receive love over the holidays."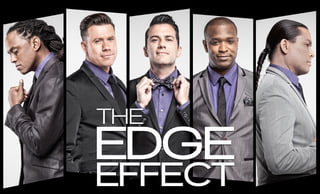 Sean Gerrity
In 2008 Sean Gerrity's Acappella group, Mosaic, was asked to participate in a new show on MTV called MTV's Top Pop Group, a vocal group competition hosted by Mario Lopez.  Mosaic was the only Acappella group. Mosaic won the competition. The Sing Off was inspired by the result of Mosaic's win.
"This show opened the door for us to work with some amazing people in the entertainment industry," said Sean. "We also became voting members of N.A.R.A.S. (The Grammys) and forged relationships that still exist today."
In 2009, Mosaic made it to the quarterfinals of America's Got Talent.
"This show was a completely different experience for us," said Sean.  "We learned VERY quickly that a good story is every bit as important (if not more) than the talent that is on display. We didn't give our story and we suffered because of it."
Making through to the voting rounds of America's Got Talent benefited the group immensely. They increased their bookings and were able to command more money in the market of corporate entertainment.
"Since my appearances on reality tv, I (along with two other members of Mosaic) left that group and Las Vegas (where we were performing nightly at the Flamingo Hotel & Casino with comedian George Wallace) to relocate to Orlando and form the group, The Edge Effect," said Sean.
This group has picked up where Mosaic left off.  They performed all over the world, from cruise ships to corporate entertainment to public shows the group has grown each year.  They are currently in the middle of a holiday run at Disney World's, Magic Kingdom for all of Mickey's Very Merry Christmas Parties.
In addition to headlining on Royal Caribbean, Disney Cruise Lines, Costa and Crystal, they began touring their new theater style production…  ICONS: The Show!  It is an all vocal tribute to some of the greatest singers, songs and styles of the past century.  ICONS: The Show! will perform at the Reilly Arts Center in Ocala on Feb 20, 2019.
"On top of all of this, my wife (Christina) and I started Celebration Arts Academy," said Sean. "It is a school for the performing arts in Celebration, FL.  We teach all forms of dance, aerial, Cirque classes, Acro, acting, music theater, voice and instrument lessons."
Sean added that, along with being a full-time dad of two awesome kids (Liam 8 and Ava 5), keeps him plenty busy these days.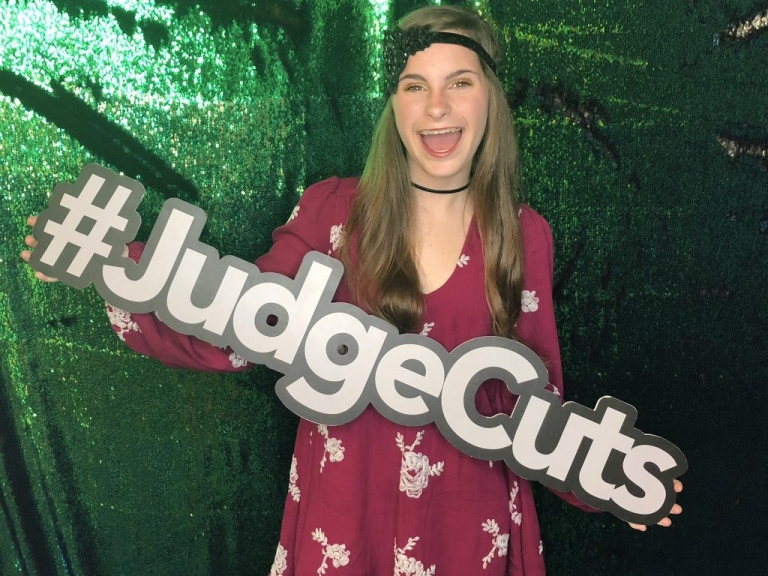 Macey Mac
Macey Mac auditioned for America's Got Talent in the long lines in Jacksonville, Florida for Season 12 in January of 2017, at the time she was only 14 years old. Macey then worked with AGT for several months and at the last minute before getting her flight information to LA they cut her from the show.  Macey was then contacted by an AGT producer a few months later to private audition for executive producers in Orlando, FL for Season 13.
"I decided to give it a shot," said Macey. "That audition went awesome and they asked me to be on Season 13."
Macey spent months working with producers, executive producers, story producers and vocal and guitar coaches to prepare for her debut in front of the Celebrity Judges.
"I received a standing ovation from Simon Cowell, Heidi Klum and the audience for my performance of Johnny Cash's 'Folsom Prison Blues' (sang, played guitar and stomped my boot tambourine)," said Macey. "They even put a mic on my boot, haha!  Simon, Heidi and Howie all gave me a YES and Mel B gave me a very NICE NICE NICE NO, haha. I made it through to the Judge Cuts!"
The judges narrowed down the 80 contestants to move on to the Live Shows.  Macey was unfortunately cut in the end.
"It was an AMAZING experience that involved lots of work, but right up my alley," said Macey. "The highlight of my experience was walking out on the stage in front of the judges for the first time…  I just felt like it was finally my turn to be on stage."
Macey has since been working with a producer in Nashville, TN recording for record labels that have interest in her.  She performed the National Anthem for the Tampa Bay Rays MLB, and numerous events, venues, festivals, and charities throughout Florida and the South.
"I am excited for my future in music," said Macey.  "I am songwriting and plan to release a new EP that includes a few cover songs, songs I have wrote and co-writes."
In December, Macey will perform in Iowa, Nashville, Missouri, Mississippi and Florida.  In January, she will get to grace The House of Blues Stage in Orlando.
"I have lots of surprises ahead and hope everyone will follow my journey," said Macey.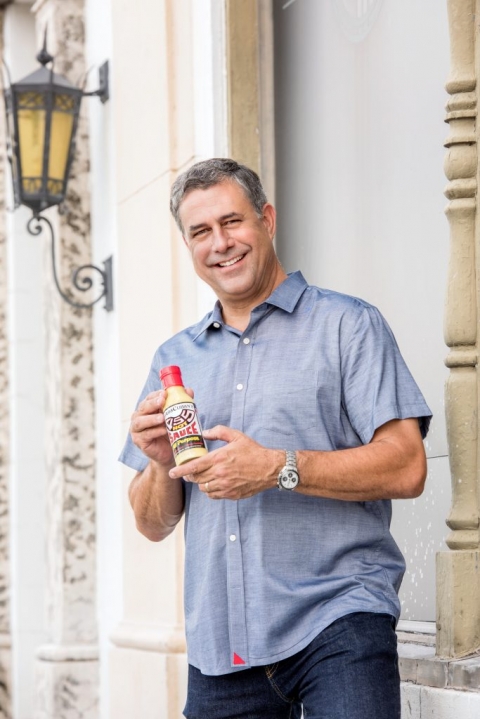 Jose Juarez
Live Grill Star winner Jose Juarez returned to "Live with Kelly (Ripa) and Ryan (Seacrest)" this past spring to kick-off their grill season. This was his fourth time being invited back on the show. Jose was named "America's New Grill Star" in 2015, when the show was "Live with Kelly and Michael (Strahan)."
Jose fondly recalled how it all started three years ago.
"I love to grill and cook, so my wife, Kelly, encouraged me to try out," said Jose. "I basically came up with the combination of the two best American sandwiches — the burger and the Cuban sandwich."
Jose combined a ribeye steak, ground down, smoked and mixed with a Cuban sandwich of ham and pickles, then adding the double smoked pulled pork with his signature sauce called 455, a mojo mustard that goes well with Cuban sandwiches.
In his video presentation, he identified himself as the BarbeCuban. The name and his sauce would eventually take on a life of its own.
The contest required him to cook his sandwich live on TV, then he had a week to pull in social media votes for the win. The contest had points for presentation on television, plus points for the social media vote.
"Ocala was awesome," said Jose. "Everyone rallied … businesses would gather all their employees to vote en masse."
Jose runs a company called Victory Solutions with hundreds of motorcycle dealership clients across the country that also rallied in support.
Within five days, Jose had amassed 86,000 votes — far beyond the competition. The closest generated 20,000.
Jose won the competition and also generated lots of interest in his sauce. He and his wife incorporated the sauce as the BarbeCuban 455 sauce.
As of three months ago, the BarbeCuban 455 sauce is carried in 540 Publix supermarkets. They have increased production from 250 units per month to well over 12,000 units per month four months ago.
"The success of the sauce has allowed us to be more instrumental in charity work," said Jose. Recently, BarbeCuban 455 sauce helped raise money for Kimberly's Center for Child Protection, Ocala Fire Rescue, the American Cancer Society, and more.
"Ocala has done so much for us, so whenever able, I give back," said Jose. Om
NOTE: Managing Editor of Ocala Magazine, John Sotomayor, is currently an award-winning writer for magazine and newspaper work published throughout Central and North Central Florida, who got his start in 2000 as an entertainment writer covering Mark Burnett Reality TV productions: Survivor, Big Brother, and The Apprentice, in his native New York City. John shares that covering this feature story brought back fond memories, took his career full circle — and was a joy to experience.