Ocalan Sadie Cannon is finding success in the Nashville music scene.
Written by Lisa McGinnes, Coordinating Editor
Photography by Chris Redd, Chief Photographer
She's young, she's beautiful, and she's talented. Anyone in the music business knows those qualities help, but are not quite enough to build a career. What native Ocalan Sadie Cannon has that sets her apart is an incredible amount of determination and hard work.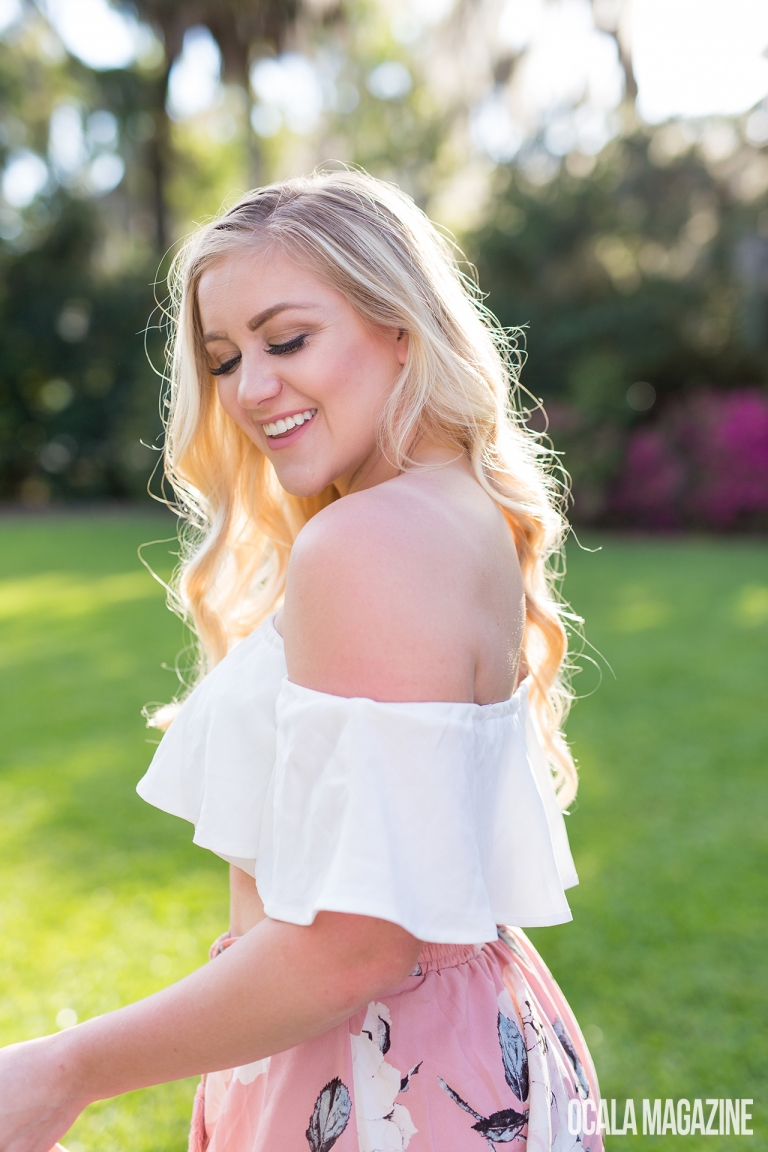 "You just can't get tired in the music industry," Cannon says. "They say it's an around-the-clock job and it is. While you're sleeping, someone else is awake trying to make it happen."
In February, Cannon achieved the first big milestone since moving to Nashville last summer: she released her first single, "Lady." Not only did she record the vocals; she wrote the song – and played the ukulele.
Playing the Ukulele
Ukulele? Yes, it's an unusual choice, but Cannon says it fits her "beachy pop" style, and it's been a trademark of hers since she picked it up in her favorite teacher's classroom at Vanguard High School.
"Mr. Carstenn made it a cool thing for everyone to play ukulele," she says of the teacher who had "Jimmy Buffett style." "Ukulele ended up in a song in Nashville," she laughs, saying she played it herself since "there are not many ukulele studio musicians."
Todd Carstenn says he still has that ukulele in class and kids still pick it up once in a while to play it. "Funny, it sounds so much different in their hands than it did in Sadie's," he says. He remembers that on block days the class would take a break and "Sadie would inevitably grab the uke and start singing." Carstenn says he's not surprised at all that his former student is now in Nashville doing what she loves. "I am so excited for Sadie," he said. "To say that I am proud of Sadie is an understatement. To chase a dream that is so different than the dream that so many others chase … doesn't get any better than that. Glad I played even a small part. We have incredible kids in this town."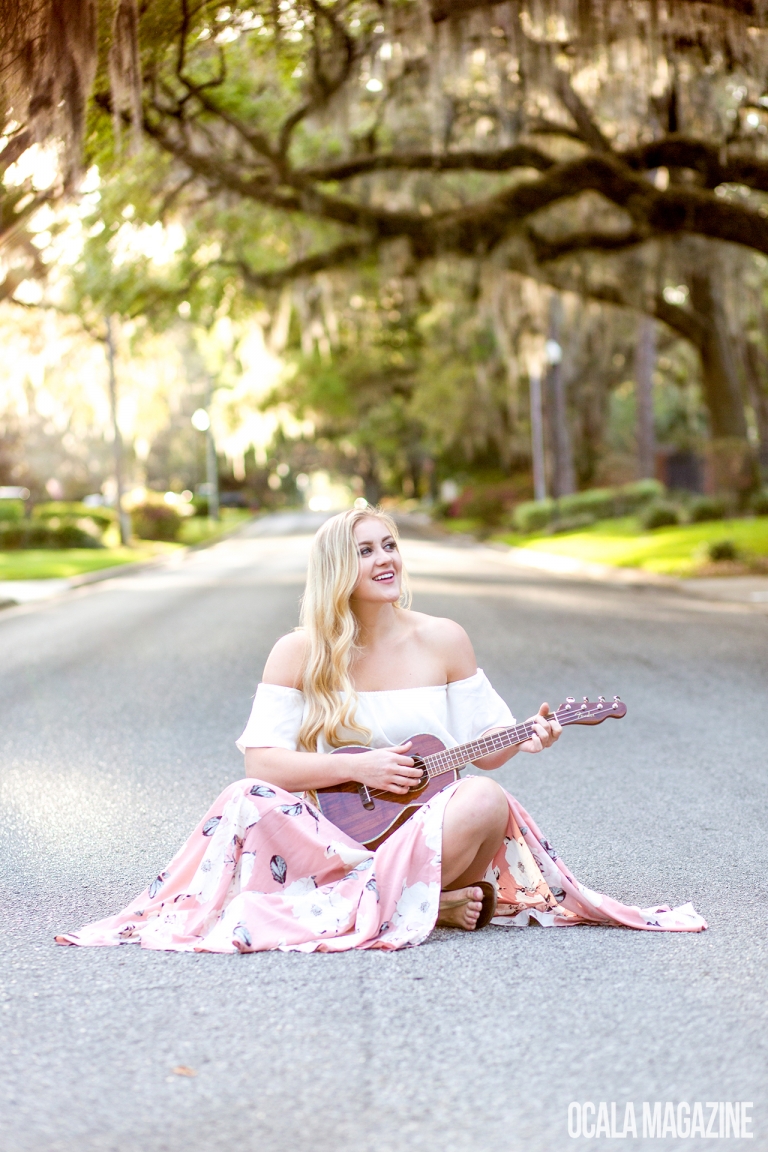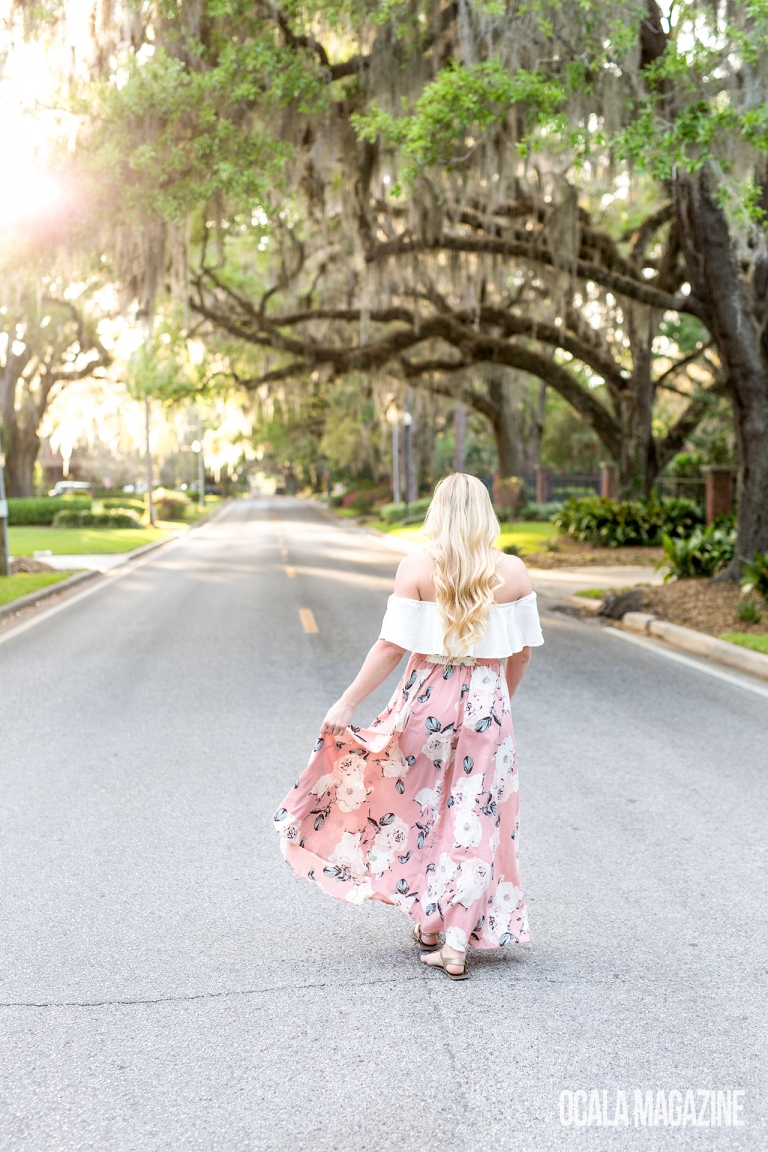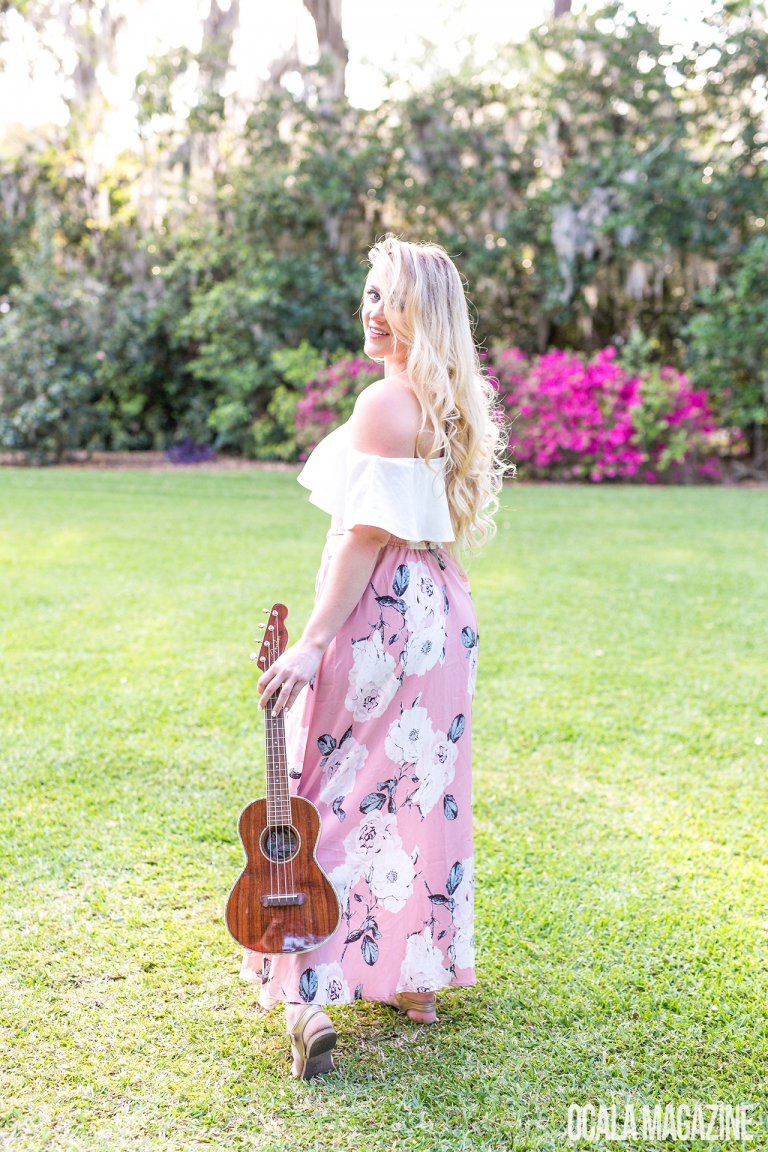 Growing up in Ocala
Growing up in Ocala, Cannon performed in local theatre productions and friends say she was "always" singing in the car. She started piano lessons at age five, played the clarinet in the
Grace Christian School band, and along the way learned to play guitar. She remembers writing songs as early as fifth grade.
Cannon credits her squad she calls "supporters" who have helped her organize events, produce a video, and promote her music on social media, but make no mistake, Cannon has been busy herself. In addition to maintaining a full time course load at Belmont University, she works part time for a music company, performs live shows in the evenings as often as possible, and is always networking to make connections in the music industry. She says she's a natural risk taker and has tried to become part of the Nashville community as fast as she can.
Her mother had some concerns about her youngest daughter moving to Nashville, Cannon says, but says her family has been supportive, and her father, Dr. Odest Frank Cannon, is "an awesome, supportive dad" who has "been a ride-or-die supporter."
Writing Her Own Music
The self-described "really big Disney kid" listened to the Jonas Brothers and Miley Cyrus during her childhood, and says Taylor Swift was also an early musical influence. Like Swift, Cannon writes all her songs, which she says are her emotions coming out. Her next single, "Trouble in Paradise," she says is very "beachy," reggae-influenced, and will have a "fun and crazy twist" in the chorus. "Trouble in Paradise" is due to be released in April with a release party in Nashville and live-streamed online.
"I love creating; it's like a secret you have with yourself until the public hears it," she says. "It's so exciting, creating then performing, and seeing it on people's faces is amazing."
Hear Her Music
Cannon keeps her fans up-to-date on social media. You can read the latest on her website, sadiecannonmusic.com, or follow her on Instagram @sadiecannon_ to stay in the know.
Is she planning a live show in Ocala?
"I feel like we could definitely make it happen," she says. "I would love that."
We would love that too, Sadie. Consider your hometown your number one fan.