Wouldn't it be great if everyone had a decent place to live?
Well, Habitat for Humanity of Marion County, under the direction of President & CEO Brad Nimmo, has just this vision. Everyday, in every way, they are seeing this mission through by demonstrating the love of Jesus Christ through their focus on shelters, by advocating for affordable housing, promoting dignity and hope for families and supporting sustainable and transformational development.
Habitat makes affordable living possible for families in need. What starts with an application, eventually leads to a evaluation by the affiliate's family selection committee. There, potential homeowners are unbiasedly chosen based on their level of need, their willingness to partner in the Habitat program and their ability to repay the loan.  Once selected, Habitat becomes the mortgage holder and provides a 0% interest mortgage to the partner family in trade for 350 "sweat equity" hours and coursework to ensure they become a diligent homeowner.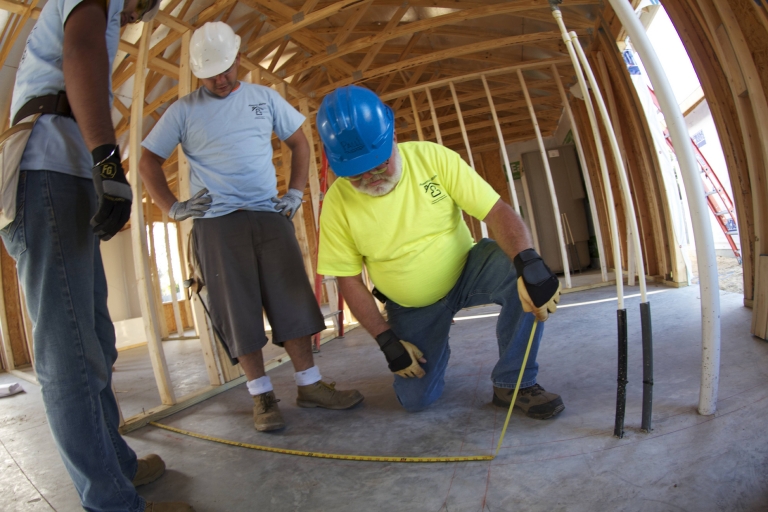 Local donors play a major role in the success of the Habitat program. Additionally, fundraising, private and governmental grants and gifts from planned giving provide a portion of this much needed revenue. Nimmo explains, "Our faith community has been an outstanding and consistent financial partner."
To date, Habitat Marion County has built over 150 homes locally and almost 100 more in both India and Haiti. Additionally, they have rehabbed or repaired another 50 homes. In its infancy, Project Patriot, geared towards serving our local veterans, has built one home, built multiple ramps and repaired a couple Veteran homes.
Pheonix Rising, joined by Habitat Marion and multiple community partners, provides homes while also providing education for students. This project differs, in that the future homeowner works along side 15+ youth who will learn construction skills, life skills and will obtain their GED, as well as earn a small stipend during the 16 week project. Pheonix Rising relies heavily on private funding for it's success.
"I have a saying," says Nimmo. "I was going to ask God why He allowed people to live in substandard housing but didn't for fear He would ask me the same thing."
Habitat Marion asks that each and every one of you search your heart and partner with Habitat to help eliminate this sub-standard housing in our community.
For more information of how to donate or volunteer, please visit http://www.habitatocala.org